Wow! Out of 7,250 voter entries, someone had to have a very lucky day for their name to be pulled from our random drawing last night!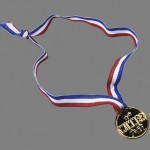 And that lucky someone is…(drum roll please!)…GREG MARES from Tucson, Arizona! 
Greg has visited Rocky Point before but did not have a picture entered in the contest. He just wanted vote! He's sure glad he did now, and will be claiming his weekend at a Sonoran Resorts Beach Front Condominium and $100 in cash in the near future!
Congratulations, Greg! And thanks for supporting the Sonoran Resorts "Why I Love Rocky Point" Photo Contest! 
This blog is brought to you by The Sonoran Resorts Sales Group, Jim Ringquist, Director of Sales.
Related Posts
If this great photo contest were a horse race, somebody is going…

You only have until midnight tonight, Wednesday February 29th to submit that…

Look for all the details on this exciting contest to be published…