You only have until midnight tonight, Wednesday February 29th to submit that photo (actually up to three photos) you have that best reflects why you love Rocky Point. If you've thought about it and haven't acted on it yet, now's the time!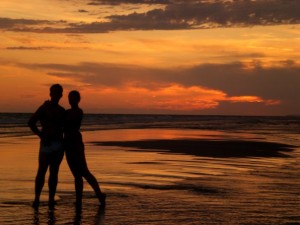 It's all FREE! And your friends and family will still have another week to cast votes for your photo and they will also be automatically entered in the Special Voters Drawing for a chance   to win a fabulous week end for two at one of the beautiful Sonoran Luxury beach front Resort condominium and two general admission tickets to the Peñasco Palooza 2012 "Sta. Patricia's Day" Concert.
Go now to www.whyiloverockypoint.com and review the rules, submit your photo and tell you friends via email, facebook, twitter or any of the social media sites you belong to. They can each give you up to 5 votes (stars) and the voting doesn't end until midnight on March 7th. That's next Wednesday.
It costs you nothing to enter. Your friends pay nothing to vote. And you can vote on your own photo as well.  This will get you into the special voters drawing for the week end for two and tickets to the Peñasco Palooza! In other words, everyone has a chance to win big!
Don't forget that 1st Prize in the photo contest includes $1,000 Dollars in Cash, two nights at a Sonoran Resort Luxury Beach Front Condominium and two VIP tickets to the Peñasco Palooza 2012 Concert on Saturday March 17, 2012.
Second and Third Place contestants will receive $100 Dollars plus two nights at a Sonoran Resort Beach Front Condominium and two general admission tickets to the Peñasco Palooza 2012 "St. Patricia's Day" concert.
Enter now, and you just might find yourself and a companion sitting in the VIP section watching and listening to musical history being made by the same legendary musicians who made classic rock and roll history while with platinum recording groups like Steve Miller Band, Boston, Aerosmith, Three Dog Night, Moody Blues, Eddie Money, Chaka Khan and many others. They will be performing their classic hits including Fly Like and Eagle, Wild Mountain Honey, Amanda, More Than A Feeling, Dream On, Walk This Way, and so many others! 
You couldn't dream up a more moving concert experience than watching seven classic rock and roll legends sharing the same stage and performing for you under the stars at Sandy Beach in Rocky Point, Sonora, Mexico!
This is also a great chance to share your favorite photo of Rocky Point with your friends and family—and to show them why you love to visit Rocky Point so much!  Go to www.whyiloverockypoint.com right now and enter!
This blog is brought to you by the Sonoran Resorts Sales Group, Jim Ringquist, Sales Director.
Related Posts
Here's a story by Sonoran Resorts "Best Job in the World" Guest…

If this great photo contest were a horse race, somebody is going…

This is the fifth in a series of eight articles that share…