This is the fifth in a series of eight articles that share a peek into the fascinating lives of the legendary group of classic rock and roll stars making their second appearance at the Peñasco Palooza 2012 this St. Patrick's Day, Saturday March 17th.  Again this year, the Palooza will be held under the stars across from Chango's Bar and Grill on the entrance road to the Sonoran Sea and Sonoran Spa Luxury Beach Front Resorts on Sandy Beach, Puerto Peñasco (Rocky Point), Sonora, Mexico.
If you missed the historic performance by this group of consummate artists at the first Palooza last October, these articles will give you eight solid reasons not to miss the March 17 extravaganza.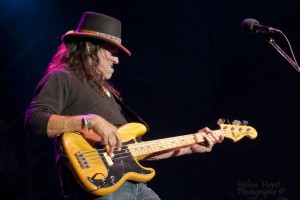 His parents started Gary Moon on the piano at the age of 8, and he became quite skilled and creative on that instrument by the time he started playing the guitar at 13 years of age. Gary still values the solid musical foundation he learned from the piano, but it was the guitar that told him he was destined to make his mark in the entertainment industry.
In Jr. High Gary formed his own rock and roll band, the Demons, playing amusement parks and sock hops through junior high and high school in the mid to late sixty's. His was the only rock band in Fairborn, Ohio, the small town where he grew up and the town his Grandfather started and was Mayor of for 24 years.
At just 21, Moon was discovered by the popular group London Fog and the Continentals at an open mike night in a club in Dayton, Ohio. He spent the next three years touring with them throughout New England, Eastern Canada and New York singing R &B and Soul. He was known as the "Blue Eyed Soul Man"!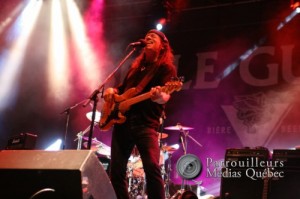 But Mr. Moon missed his rock and roll and, in 1974 he went back on his own to form another rock band.  He had it all put together with the exception of a bass player. This obstacle proved to be a great benefit to the rock and roll industry because Gary Moon took up the bass position himself—and the rest is rock history! His lead guitarist was D.C. Sparks with whom Gary formed a friendship and collaborative relationship that has lasted to this day as they work together on their latest CD.
His band was Moon Sparks and they performed together throughout the west coast for over 10 years until Gary met drummer Matt Sorrum and recorded the hit "Wired Up" with Jeff Paris that reached Gold status very quickly.
In '85, the wildly popular group "Three Dog Night" made Moon an offer to take over for the departing Chuck Negrón; an offer he just couldn't refuse considering their popularity and upcoming U.S. tour.
After two years on the road, Gary's passion for writing led him to start a band called The Pack with the great drummer, Curly Smith, who, now 24 years later, as founder of the Hit Men All Stars invited Gary to join him here for the Peñasco Palooza! Together, Curly and Gary co-wrote more than a dozen songs before dissolving The Pack in favor of lucrative offers by other major bands.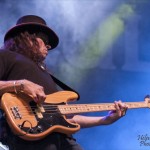 Gary accepted an offer to join the popular Night Ranger as Lead Singer and Bassist. Gary wrote most of the songs on their hit album "Feeding off the Mojo" and toured with them for eight years, until their record label decided to change the direction of the band.
Moon parted ways with Night Ranger in 1997, as did lead guitarist Brad Gillis and they co-wrote "Alligator" with Gary writing the melody and lyrics; Brad composing the music. Gary performed all the vocals on this album which was widely accepted.
1997 was the year Gary Moon began composing his passionate catharsis, "Thousand Bridges" depicting the path he feels we all travel that entails encountering and crossing the many bridges we don't see in life until we're at their steps, yet know we must traverse to meet destiny on our own terms.
The work was still in progress upon the tragic occurrence of 9/11, the event that enflamed his ardent desire to complete this opus that it might help a shocked American populous, including Gary himself, to recognize the most important bridge we may ever cross and the foremost necessity to negotiate its span no matter how daunting.
On this masterpiece of the heart, Gary wrote the lyrics, melody and arranged the music for every instrument in the complete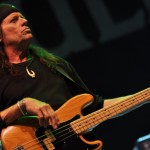 composition and sings every vocal part to deliver a profound and moving message of life and its oft times tumultuous sequence of emotions. Feeling flows from track to track through this entire album and will have the listener replaying its entirety over and over.
Gary has also sorted out the best of the timeless songs he and Curly Smith co-wrote while with The Pack, mixed and re-mastered them into a CD entitled "Still Moon". This album is a beautifully collaborated effort by these two talented writer/composers and long time friends of high mutual respect who have drawn perceptibly from the flow of their full life experiences to share their stories of love, lost and found, happiness, philosophy and of course, Rock and Roll!    
As if he hasn't been busy enough, Gary's latest project has been assembling a new band called the SnākS (pronounced Snakes) with his old friend D.C. Sparks. They're producing and recording a new album called Ecstasy (the new dance…). This title track will have you rocking and rolling for sure.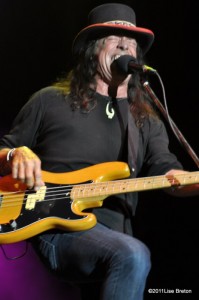 Gary has been happily married for 30 years; with reverence and a smile he states, "You know, you have to write some Good music to keep a good woman around that long!"
His son is a skilled drummer and his brother is an accomplished luthier whose specialty is crafting fine guitars.
Gary is excited to be returning to Rocky Point for the Peñasco Palooza 2012 Sta. Patricia's Day Concert and sharing the stage with these great musicians.
About Rocky Point, Gary sums it up well, "It is an untouched paradise with an abundance of friendly people."
Well, Moon Man, we're excited to have you, your Top Hat and Red Boots back as well! Long live Rock and Roll!
This blog is brought to you by the Sonoran Resorts Sales Group, Jim Ringquist, Director of Sales.
Related Posts
Here's a story by Sonoran Resorts "Best Job in the World" Guest…

If this great photo contest were a horse race, somebody is going…

You only have until midnight tonight, Wednesday February 29th to submit that…