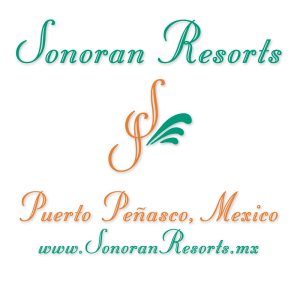 Located in the exclusive area of Sandy Beach on the beautiful Sea of Cortez, the Sonoran Resorts Family boasts 4 luxury oceanfront resorts. The Sonoran Spa, Sea, Sun and Sky offer true unobstructed oceanfront views of the Sea from every condo. Our resort amenities are among the very best anywhere. Visit us just once and you will be a lifelong fan of Puerto Penasco and the Sonoran Resorts.
Full Ownership, Oceanfront Luxury has never been easier. The developers have a limited number of brand new condos remaining and are offering some unbelievable closeout incentives. We also offer a very good selection of luxury resale condos at each resort.
Puerto Penasco is one of Mexico's fastest growing resort towns. Many have compared us to Cancun or Cabo in their early days. Today's prices are the best in years and there has never been a better time to invest.
Contact one of our sales representatives today for more information or to schedule a tour.
Sonoran Resorts, Puerto Penasco, Mexico.
Owning in Paradise is easier than you think.