Since the very first Sonoran Resorts Las Vegas Night for Charity in July of 2012, which was a total success, this festive event has become one of the most anticipated and fun happenings of the year in our little slice of paradise by the sea.
Las Vegas Night for Charity is the brain child of Jim Ringquist, Director of Sales and Marketing for the Sonoran Resorts, who wanted to organize a vehicle for raising funds to help the efforts of charities like the city of Puerto Peñasco Family Assistance fund, known as DIF, a partially state sponsored system that has focused on providing food, medical supplies and medicine to families in need for over 40 years. Because of Jim's natural attention to detail, as required in every real estate transaction, thus was created a highly tuned, smooth running vehicle that, in its very first event, raised the largest single donation ever received by DIF.
What goes into making such a smooth-running fund-raising vehicle like Las Vegas Night? In the interest of transparency and clarity let's raise the hood on this unique vehicle and view the precision parts that Jim assembled to make Las Vegas Night a perennial favorite among the Rocky Point loyal frequent visitors and expat residents alike.
Every effective fund raiser requires a strong framework to keep the vital moving parts—the engine, if you will—stabilized and in sync. Jim accomplished this—in spades (couldn't resist)—by enlisting, actually, enticing his friend, Randy Van Hulle who, since 1987 has built a highly successful career with his own company, Ace Casino Rentals of Tucson, through which Randy has developed extensive casino expertise having organized and served over 3,000 corporate casino functions. Randy and his wife, Linda, love Rocky Point and eagerly accepted Jim's offer to put them up in a luxurious Sonoran Sky beach front condo with all their meals in exchange for their volunteering to essentially run the event, train the volunteer dealers and emcee the festivities. Linda helps with training and actually volunteers as a dealer. They bring several of their own professional dealers with them as well. Jim takes care of the lodging and meals for the dealers, too.
Randy's contribution to the success of Las Vegas Night is virtually incalculable. His endearing personality and motivating teaching skills have attracted Jim's entire sales team as volunteers.
The framework for Las Vegas Night couldn't be stronger and the well trained and synchronized "moving parts" of the fund-raising engine couldn't be more effective.
Also, of vital importance to the success of Las Vegas Night is the quality of the buffet, which is included with each ticket. Jim personally selects the chef each year and consults in the lay out and positioning of the buffet line and cash bars around the casino.
And then there is the matter of soliciting, collecting and positioning of over 100 prizes donated each year by the very generous and cooperative Rocky Point businesses. This process begins months ahead of the event and continues right up until the night of the event.
If you weren't already aware of the daunting amount of detail involved in putting together an event of this magnitude to keep 300 generous, fun-loving guests satisfied and occupied for the evening, you can now at least imagine all the other essential details that must be addressed to ensure an evening of flawless fun, such as the printing and distribution of Posters, PR announcements and articles, collateral giveaway items included with
the ticket price, to name a few.
This brings us to a very important but rarely clearly defined part of the fund-raising event: The Proceeds. We've all read this declaration: "All proceeds go to the [designated] charity." Proceeds, as defined by Dictionary.com, actually has two meanings. The first one is the total amount derived from a sale or other transaction. The second definition: the profits or returns from a sale, investment, etc. Or, in other words, proceeds could mean the net revenue remaining after deducting the costs associated with making the event happen. The truth is, and it is understandable if you consider most fund raisers are put together by small non-profit organizations, use of the term "proceeds" more often than not means net proceeds after deducting costs.
Just based on the items we've isolated above, net proceeds remaining after costs for lodging and meals, food, even if the buffet personnel were volunteering their time, costs for supplies and collateral material, etc. would leave a big dent in the amount actually donated to the charity.
Well, you can bask in the confidence that every penny you spend on tickets and extra chips will be given to the charity we name. Sonoran Resorts picks up the tab for everything included with your ticket price: the buffet, casino chips, casino Black Jack and Roulette tables, lodging for the out of town volunteers, even those cute cloth Sonoran Resorts bags full of gift goodies you get when you sign in at the door.
The fact that Sonoran Resorts pays all those expenses from their own account is more than just a generous act; it defines Las Vegas Night for Charity as a truly altruistic endeavor, bringing comfort, confidence and trust to our guests and emphasizes the true meaning of charity. We sincerely hope this trip "under the hood" of our Las Vegas Night vehicle has given you more understanding—and appreciation for the depth of our commitment to the Puerto Peñasco community.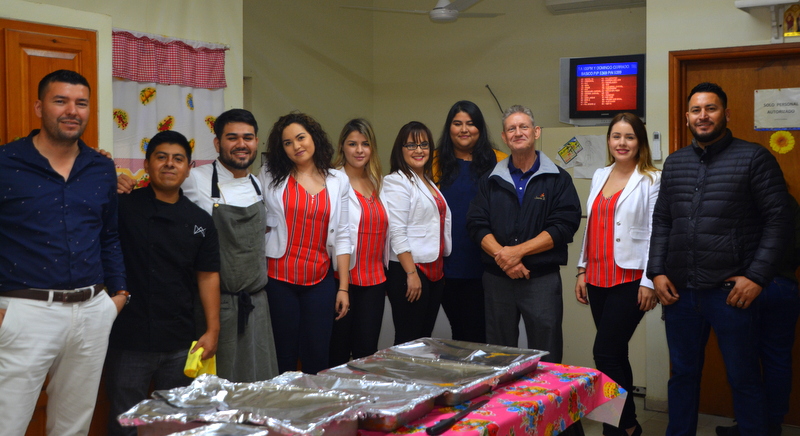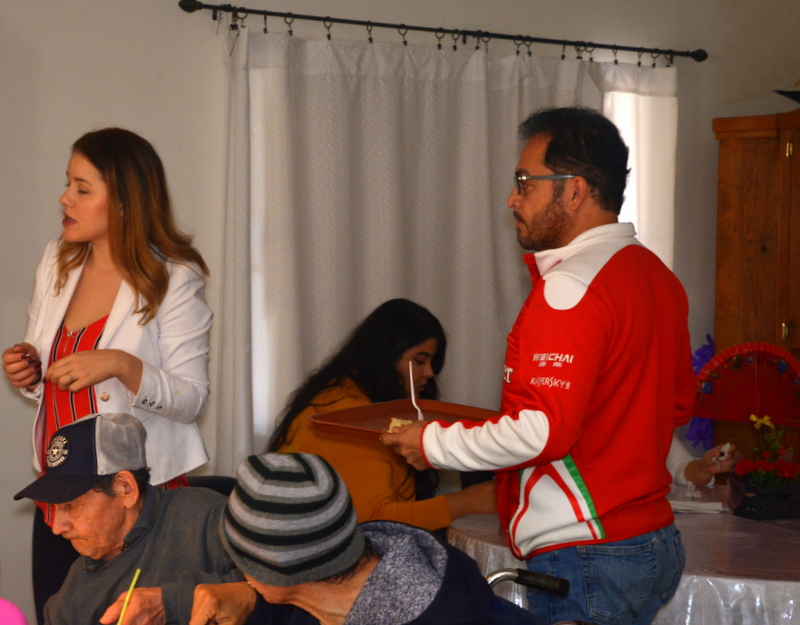 Our October newsletter reported on where the funds from the 2018 Las Vegas Night for Charity were donated, which included scholarships for more than 25 deserving students through DIF, repairs to the Cetmar school bus in cooperation with the local Rotary Club and providing the required school uniforms for 60 kids who would not be able to attend school without them, in cooperation with the Adopt-a-Classroom charity founded by Barb and Mark Olszewski over 20 years ago.
We also teased about another small surprise planned for a special group of deserving people that would take place during the holidays.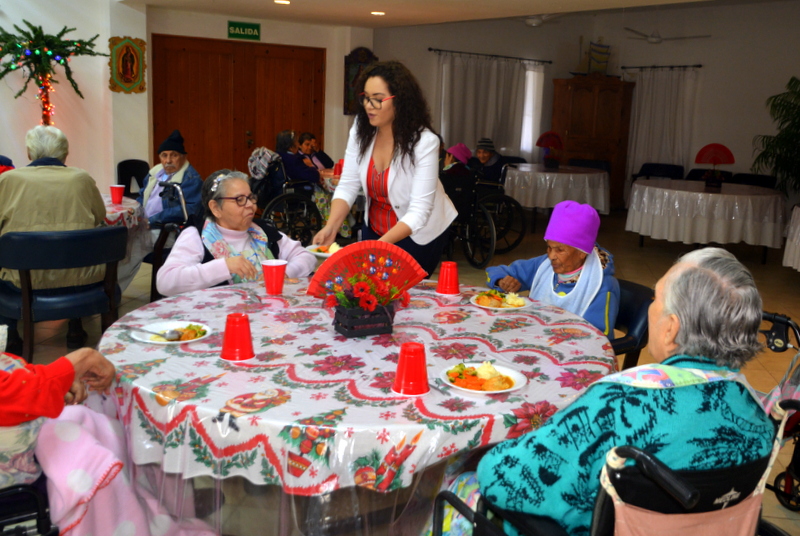 That surprise took place on December 11, at Casa Hogar Home for the elderly, during which a team from Sonoran Resorts Corporate office, including our CEO, Fernando X. Anaya, catered and served lunch to the grateful residents and supervising Sisters of this much deserving facility.
We hope to see your smile at one of the Black Jack tables in our next Las Vegas Night for Charity in July.
This blog is powered by www.sonoranresorts.mx, Jim Ringquist, Director of Sales and Marketing.
Related Posts
This year marked the 11th annual January Jam that began as an…

Each and every year, as we mingle through the…

Following is a poignant piece by Jack Hecker, a good friend to…