There are a lot of good and generous companies in our beach side paradise, and two of them deserve special recognition at this time for what they give to the community.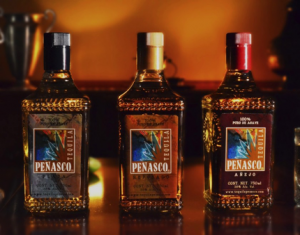 Tequila Peñasco
The first is Tequila Peñasco, one of the major sponsors of our Sonoran Resorts "Why I Love Rocky Point" Photo Contest, and the major sponsor of this year's Sta. Patricia's Day Peñasco Palooza 2012 concert this coming weekend.  Their generous donation of tickets to this historic concert will be enjoyed by the contest winners from 1st through 3rd Place and the winner of  the Special Voters Drawing. The Palooza will feature legendary multi-platinum recording artists formerly with such famous bands as The Steve Miller Band (Steve McCarty); Boston (Curly Smith); Aerosmith (Jimmy Crespo); Three Dog Night (Gary Moon); Eddie Money and Sammy Hagar (David Lewark); Billy Preston (Terry Anderson); Moody Blues (Paul McDermand); and Anita Baker (Leon  Bisquera).
These legends will be sharing the same stage performing the very hits they rocked the world with while making rock and roll history as members of those famous bands!
Tequila Peñasco, the company, introduced their unique brands of quality tequilas at the very first Peñasco Palooza last October with rousing acceptance by the entire community.  It has been spiraling upward in popularity ever since and is now available in liquor stores here in Rocky Point, including Reggie's 8/12 and many popular bars in town. Its success has been credited to the unique quality of pure Jalisco-grown Weber Blue Agave with which its secret recipe is made. The company has challenged the public to "Discover the difference" and the public has responded with growing loyalty to this great tequila.
Tequila Peñasco is available in three quality flavors: Blanco, Reposado and Añejo. Since they all are made with 100% pure Weber Blue Agave, let your senses be your guide to the individual taste among the three types. With licenses to distribute in Arizona, Texas and New Mexico in place, expect to hear and see a lot more about this tasty native Mexican drink.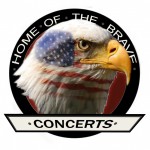 Home Of The Brave Concerts
The second company most deserving of our gratitude is Home Of The Brave Concerts (HOTBC) about whom we have written in our blog previously because of their commitment to bringing quality entertainment to the growing community of Puerto Peñasco.    You can find that article at https://www.sonoranresorts.mx/?p=3350 . Great examples of the entertainment they bring to us are the upcoming Peñasco Palooza 2012 this Saturday, and the Chango's Spring Break Beach Bash on Sunday–two mega events that will draw thousands of fans to the area. Tickets to both these events are on sale now. Go to www.homeofthebraveconcerts.com for all the details.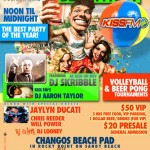 Both of these companies are operated under the Grupo Majestic International management company, with Charlie Muratore as the CFO and energy behind the monumental task of organizing the major events that HOTBC brings in for our enjoyment.
Grupo Majestic is owned by Larry Large. You may know the name from the important work of his charity, The Larry D. Large Foundation, a non-profit organization established over a decade ago to provide needy families with assistance for health, education and welfare in Puerto Peñasco.
In these organizations, we have the complete circle of fulfilling benefit to our community: an eponymous, endemic and quality tequila brand that contributes to the promotion of our destination to its most important markets; a reliable source of major entertainment to our city which brings visitors when we need them the most; and completing the circle of redeeming societal generosity is a charity that assists the community as a whole in times of need.
Thank you, Larry.  Thank you, Charlie.  We salute your great organizations and the creative, giving group of people who make them great!
This blog is brought to you by The Sonoran Resorts Sales Group, Jim Ringquist, Director of Sales.
Related Posts
Successes tallied by the well selected and trained group of mostly young…

There is a very special music event taking place next Tuesday evening…

But what a four day ride---and it just gets better each year!…