We're not only lucky to have rock and roll legends willing and wanting to come play for us, they also spread the good word about how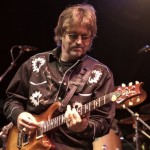 safe it is in Rocky Point for the Peñasco Palooza 2012 Sta. Patricia's Day Concert on Saturday March 17.
If you haven't already, please just click on the KTAR.com link below to learn just what Steve McCarty is saying about Rocky Point.  This is surely going to help students feel better about where to go on Spring Break, and also many of the others who developed doubts as a result of generalized news reporting about Mexico.
Rock star will play at Rocky Point because feels isn't dangerous
KTAR.com
And Steve is not the only one. Curly Smith, the legendary All Star drummer formerly with Boston has made himself available for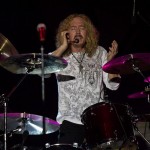 interviews and appearances and is a great fan of our beach paradise.
When you see them in town for the Palooza, be sure and thank them not only for the great entertainment they provide us and the charities they help while here, but also for taking the time to be sure everyone they talk to knows how safe Rocky Point is!
This blog is brought to you by the Sonoran Resorts Sales Group, Jim Ringquist, Director of Sales
Related Posts
Steve and Lulu Yoder are among the 'fewer'. They dared to dream…

Until you've sailed, you might wonder about the free spirit that radiates…

This is the sixth in a series of eight articles that share…