This is the fourth in a series of seven articles that share a peek into the fascinating lives of the legendary group of classic rock and roll stars making their second appearance at the Peñasco Palooza 2012 this St. Patrick's Day, Saturday March 17th.  Again this year, the Palooza will be held under the stars across from Chango's Bar and Grill on the entrance road to the Sonoran Sea and Sonoran Spa Luxury Beach Front Resorts on Sandy Beach, Puerto Peñasco (Rocky Point), Sonora, Mexico.
If you missed the historic performance by this group of consummate artists at the first Palooza last October, these articles will give you seven solid reasons not to miss the March 17 extravaganza.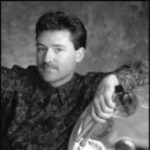 Paul McDermand began his fascination with exotic percussion instruments when his Father presented him with a Vibraphone at the age of 14. This sparked his interest in pursuing the more exotic side of melodic percussion, like the Marimba, Steel Drums, and Xylophone—just about anything that keeps a beat.
Paul had great respect for his Father, and had to have appreciated his sense of humor also, as he advised Paul after realizing that he was headed for a career in music, "Go beyond the drums, Paul, if you learn all the percussion instruments, you may just be out of the house by the time you're 27!"
At 18 years of age, Paul knew he wanted to be a professional musician. He remembers explicitly, as an 18 year old arriving at a Chicago venue for his first paying gig only to learn that someone had booked another band for the same evening and that band was already set up to play when the band Paul played in arrived. The club owner let the other band play the gig and paid Paul's band in full to just "go away".  Shortly afterward, he was hired to play a single note on the timpani for an antacid commercial, and they paid him $300! He knew then he was going to be a professional musician.
Within a year, at 19 years of age, he had a steady job as the percussionist in a popular theatrical production in Chicago called "The Magic Man" with another teenager by the name of David Copperfield.
After moving to the Phoenix area in 1981 Paul's reputation spiraled as he contributed to film scores, commercials, theatrical and symphonic productions and performed with dozens of national stars who sought his unique artistic talents.
Like virtually every one of the legendary musicians coming to Rocky Point on March 17th, Paul's goal was never the fame he achieved playing with such famous singers and bands as The Temptations, The Moody Blues, Ray Charles, Johnny Cash, Tony Bennett, Dionne Warwick and many others. No, his goal was, and "…has always been to simply make music."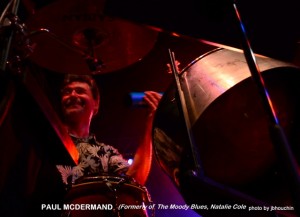 And make music he has done in no uncertain terms, recording five CD Albums, composing for film and television, performing in his own concerts and, of course, he continues to be one of the most sought after percussionists in Arizona (and, indeed, the nation) for most of the national acts that come to town and for musicals that tour the world.
In 1993 Paul accepted an invitation to tour with Andrew Lloyd Webber's "Jesus Christ, Superstar" anchoring the rhythm section and playing for sold out audiences throughout the world. He has also toured with "Phantom of the Opera".
When he returned to Scottsdale, Paul started composing his own instrumental arrangements centered on the marimba and steel drums.  His CDs have been regarded internationally for their uniquely exotic and easy listening. In fact, the legendary pianist Roger Williams once wrote Paul a note, "If you don't stop making these beautiful recordings, you'll put me out of business!"
About his first visit to Rocky Point last October and his upcoming return, Paul says while "the splendor of the Sea of Cortez is beyond words …I was most struck by the kind and accommodating nature of the locals….I am returning to meet up with new acquaintances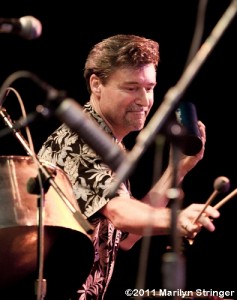 who feel more like old, dear friends. Plus I get to play the National Instrument of Mexico—the Marimba!"
Paul places his invitation from Steve McCarty to join the legendary group of classic rock and roll stars at Peñasco Palooza 2012 on Saturday March 17th as a highlight in his vivid career as well.
Mr. McDermand, we can't wait to apply some moves to your marimba beat, either!
This blog is brought to you by the Sonoran Resorts Sales Group, Jim Ringquist, Director of Sales
Related Posts
Steve and Lulu Yoder are among the 'fewer'. They dared to dream…

Until you've sailed, you might wonder about the free spirit that radiates…

This is the sixth in a series of eight articles that share…