You only have until midnight Wednesday March 7th to cast your votes for your favorite photos—and be entered into the special "Voters Prize Drawing" for your chance to win $100 in Cash, Two Glorious Nights in a Sonoran Resort Luxury Beach Front Condominium and Two Tickets to the Peñasco Palooza 2012 Rock Concert taking place over St. Patrick's Day weekend right here in Rocky Point!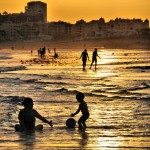 If you haven't been up on www.whyiloverockypoint.com in the last week or two, you've missed out on all the last minute entries that you can vote on and be entered for more chances to win the Voters' Prize!  So, take a trip to that web site and cast your votes now while there is still time.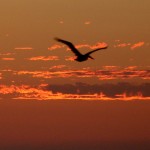 Remember, you can cast up to 5 stars per photo (only one vote of up to 5 stars per photo, though) and you can vote on every single photo if you wish. So, cast away!
And to everyone who submitted photos to the contest, if you haven't voted on your own photos, go to www.whyiloverockypoint.com and cast a vote for all your photos. And while you're at it, call your family and friends that you haven't already talked to and get them on line to vote for your photos as well. Remember to tell them they only have until midnight Wednesday March 7th to vote for your photos. In the end, the winner will be determined by public activity and opinion based on their online votes with the most total number of stars assigned. Since everyone can vote, including the contestant, this means you can ask everybody you know to vote on your photo
Even if you didn't submit a photo, go online to www.whyiloverockypoint.com  and look at the new entries and cast your votes before midnight Wednesday March 7th!
And good luck to everyone in the drawing that will be held on March 9th! (Winner will be notified by email and posted on this website.)
This blog is brought to you by the Sonoran Resorts Sales Group, Jim Ringquist, Director of Sales
Related Posts
This year marked the 11th annual January Jam that began as an…

It has been less than two years since Mayor Kiko Munro inaugurated…

Each and every year, as we mingle through the…