With well over 40 cars and trucks plus nearly a dozen really cool bicycles, the 3rd Annual Car Show sponsored by the Puerto Peñasco Desert Dreams Car Club was a huge success.
Entries came from car clubs all over the north of Mexico, Southern California and Arizona to compete for trophies and help the local Red Cross.  The visitor turnout was quite impressive also. Hundreds of people seemed to be admiring  the cars  all throughout the day.
However, since pictures are worth a thousand words, let's take a look at just some of the cars, trucks and bicycles at the show, including some of the trophy winners.
We'll start with one of the 1st Place cars that won best car in the really big engine class, best paint and Upholstery: a flowing red Chevy with a double flaming hood strip from Sonoyta owned by Renée Velasquez who won a trophy last year as well. Check it out:
Velasquez with 2 trophies   Really Red Paint Job          Really Big Engine
Perennial Favorite Rudy Elizondo Padilla
and his trucks (3 in the photo). He owns Fermadera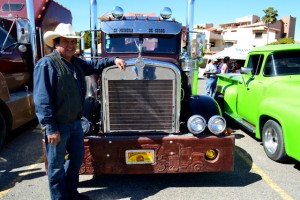 Los Pinos
We Be Bouncin' High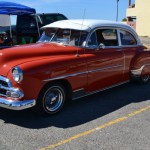 !
Look at these lines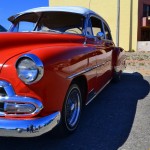 Finally, "Mr. Payaso" from Mexicali, '85 Olds Winner of Best in Show!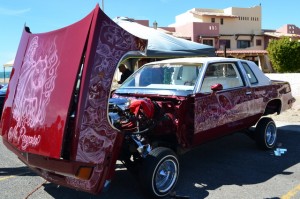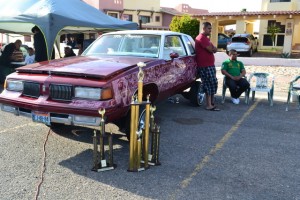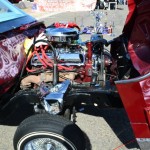 This blog is brought to you by the Sonoran Resorts Sales Group, Jim Ringquist, Director of Sales
Related Posts
This year marked the 11th annual January Jam that began as an…

It has been less than two years since Mayor Kiko Munro inaugurated…

Each and every year, as we mingle through the…