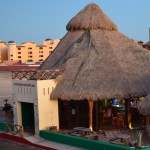 Located on the entrance road to the Sonoran Sea and Spa Resorts in Puerto Peñasco, Sonora, Mexico is one of the most popular night spots in the area, Chango's Bar and Grill, where everyone seems to stop by for a few dances and drinks at some point in the evenings from Thursday through Saturday when the band RoJo rocks the place until the wee hours.
As if RoJo weren't enough reason to put Chango's on your must do list while here, for the next six weeks (and beyond) there are ample reasons to party on at this perennial palace of plenty. Let's take a look….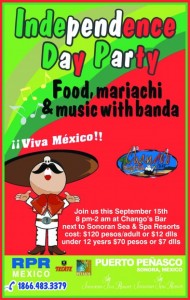 Get your bi-cultural fix this weekend; Saturday the 15th of September as Chango's puts on their Mexican
Independence Day Party. A night of traditional Mexican music with RoJo playing traditional Mexican fare, a nationally known "Banda" and a late night DJ are all slated for this highly celebrated festivity.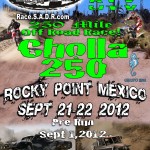 Saturday September 22nd features The Cholla 250 Off-Road race, put on by Southern Arizona Desert Racing (SADR). Dozens of racers will be leaving ultra high speed dust trails when not airborne in desert rigs blazing through the sandy valley north of Sandy Beach for 250 miles. And, you guessed it, the After Race Party and Awards Gala will be at Chango's and open to the public.  Come on out and mingle with these adrenaline junkies!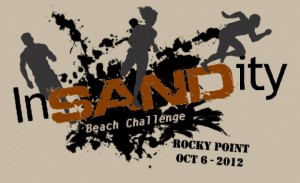 October 5-7 brings a great weekend of fun called "InSANDity", an obstacle course competition which takes place on Sandy Beach in front of the Sonoran Sea and Spa Resorts. This will be fun for the entire family, and afterwards, the grownups can top the evening off at the InSANDity After Party at, yep, Chango's!  RoJo Band, Tequila Peñasco, dancing and camaraderie will abound.
October 27th is the Annual Dirty Beach Mud Run; it's like InSANDity with MUD and Tequila Peñasco kiosks along the course…good luck with that!  For the public, and survivors of this event, Chango's will have the After Party.
Look for more details on this blog for the 12th Annual Bike Rally taking place in November.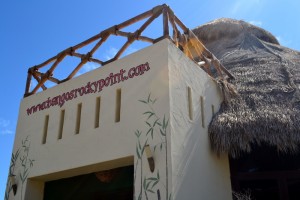 In December during the week between Christmas and New Year's, Chango's will be celebrating their 5th year of serving up fun, music and Tequila (Peñasco) to Rocky Point loyalists and newbies alike—an entire week of validating the true meaning of "Party."
Let the FUN begin!
This blog is powered by www.sonoranresorts.mx , Jim Ringquist, Director of Sales and Marketing.
Related Posts
Successes tallied by the well selected and trained group of mostly young…

There is a very special music event taking place next Tuesday evening…

But what a four day ride---and it just gets better each year!…