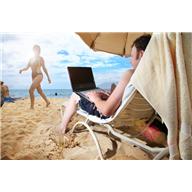 It's time to stop procrastinating if you're planning to put your literary hat in the ring and compete to win an assignment to The Best Job in the World for two weeks, staying at the luxurious Sonoran Sky Beachfront Resort Condominiums on Sandy Beach in Puerto Peñasco, Sonora, Mexico, plus receive $50.00 a day during your stay.  Or you may win one of the other two prizes: assignments for 3 day/two night stays at the Sonoran Sky. You can read all the details at www.whyiloverockypoint.com . It's all free. No entry fees; no reading fees; no cost to you whatsoever to enter this contest.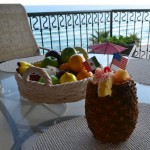 If you haven't finished your story for the contest—or worse—haven't started writing your story, now is the time to do it so you'll have plenty of time to review it and tweak it for those little details you remembered after finishing the draft. Those are the details that could mean the difference between winning the Grand Prize or not.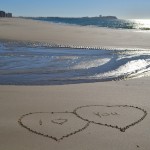 If you're having a problem coming up with a subject you think will inform or entertain the readers and judges, just remember that most of the readers know and love Rocky Point, and if the subject is interesting to you, you can bet that it will be interesting to most Rocky Point lovers also.
So, what are you waiting for? Sit right down and write yourself a travel story about your favorite adventure in this little paradise by the sea that you love to visit. You can write up to 1,000 words in your story and submit it along with up to three photos by going to www.whyiloverockypoint.com . Be sure to read the Contest Rules and details about the prizes on that page before submitting your story, just to make sure you've got all your ducks…uhh…sea gulls in a row.
Good Luck and Good Writing!
This blog is powered by www.sonoranresorts.mx , Jim Ringquist, Director of Sales and Marketing
Related Posts
This year marked the 11th annual January Jam that began as an…

It has been less than two years since Mayor Kiko Munro inaugurated…

Each and every year, as we mingle through the…