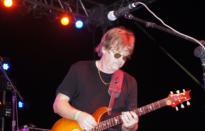 Saturday December 29th is the date set for the return of Steve McCarty and Friends to Puerto Peñasco. They will be appearing at Chango's Bar and Grill located on the entrance road to the Sonoran Spa and Sonoran Sea condominium resorts to help Chango's celebrate their fifth year as the "In" place in Puerto Peñasco.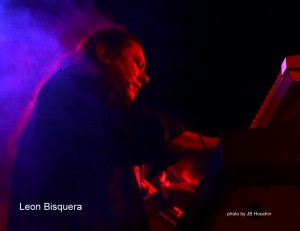 We've come to expect Steve to show up with musicians of legendary fame, and this concert is certainly no different.  He'll have friends and musicians like Terry Anderson (see our blog at https://www.sonoranresorts.mx/?p=3804) on Sax,  Guitar and Vocals  who gained fame gracing the stage with the likes of Tower of Power, Sam Moore, Billy Preston, Smokey Robinson and Little Anthony; Leon Bisquera (see our blog at https://www.sonoranresorts.mx/?p=3595) on keyboards, a master award winning musician and composer who has appeared with  Anita Baker, Chakka Khan and other platinum artists; Lee Oliver on Guitar and Vocals who gained fame with Duke Gadd, Trans Siberian Orchestra and most recently with The Steve McCarty Band; Angelo Chandler on Bass of The SOS Band and The Larry Bailey Band fame; and the legendary drummer, Ira King of Sister Sledge fame.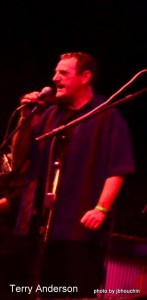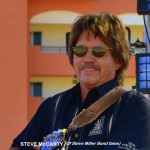 And of course, Steve himself gained his fame along with multiple platinum records and other awards as a singer, songwriter and composer while with The Steve Miller Band. For more on the fantastic career of Steve McCarty read our blog posted in March of this year before Steve's last big concert scheduled for "St. Patricia's Day", The Peñasco Palooza, that was literally blown out by strong winds. You'll find that article at https://www.sonoranresorts.mx/?p=4109.  Steve's own website is a great place to visit as well for up to date info what's going on with Steve: http://www.stevemccarty.com.
As most of you who follow our Sonoran Resorts blog are aware, Steve and his wife Trish love Puerto Peñasco and have endeared everyone they meet as great supporters and promoters of our little slice of paradise having donated their time and talents to spread the word in many ways, including the creation of PR spots for this destination. One thing we can count on with Steve and Trish is that they always bring a group of legendary musicians who've made their mark on music history, a group that will create a once in a lifetime memory for their audience and fans.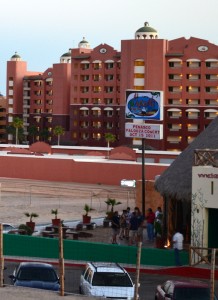 Something else you can count on is that the promoters of the Steve McCarty concerts and originators of the Peñasco Palooza series will honor all wristbands purchased for the St. Patricia's Day Palooza, even though it was cancelled due to reasons far beyond anyone's control. Bring your wristband from March and you'll not only receive free admission to this concert but you'll also receive a free bottle of Tequila Peñasco Blanco, Peñasco's namesake tequila which has gained international fame in just a little over a year…"Let your senses be your guide…Discover the difference!"
For those who held VIP tickets in March there will be a VIP area at Chango's with special seating and table service. Regular admission tickets will be available at the door for just $10.00, so invite your friends to enjoy a special evening of classic hits by the legendary musicians who made them classics.
For more information on the concert, call (U.S.) 520-204-1175; (Mexico) 638-383-8661.
This blog is powered by www.sonoranresorts.mx, Jim Ringquist, Director of Sales and Marketing.
Related Posts
Successes tallied by the well selected and trained group of mostly young…

There is a very special music event taking place next Tuesday evening…

But what a four day ride---and it just gets better each year!…