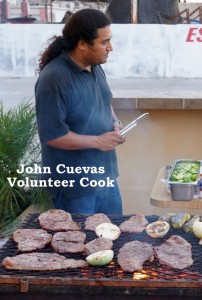 If you couldn't make it out Friday the 20th of July to the first fundraiser held for Puerto Peñasco's new wheel chair basketball team, Los Rolling Rockies, you missed a picture-perfect evening of fun that included DJ music by "Rocky Power" (who is Luis Trujillo, a team member of the Rolling Rockies), tacos of deliciously grilled steak, onions and peppers with homemade guacamole, salsa and pico de gallo as garnishes.  And, of course, all the Corona beer and soft drinks you could put away during the evening. We want to thank Tony Ballesteros for all these great photos from the evening!
Without a doubt, the treasures of the evening were those who weathered the excruciatingly humid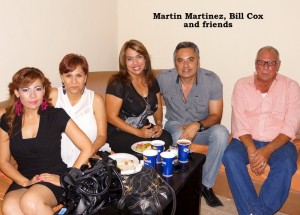 heat to lend their support to the new Rolling Rockies team, all of whom were on hand and helping throughout the evening. Martín Martínez, owner of the Terramar Restaurant made sure the venue was nice and cool by the time folks began arriving.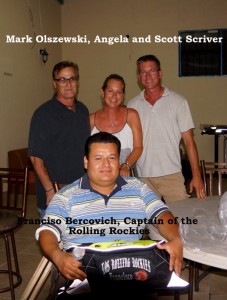 Early on Scott and Angela Scriver, who have consistently supported the efforts of Mark and Barb Olszewski in all their fundraising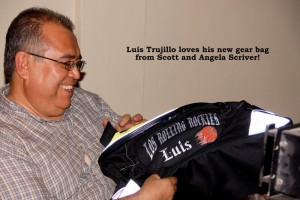 pursuits, made a special presentation to the team, including their coach, Renato Milano, and their adopted coach, Mark Olszewski.  The Scrivers had ordered personalized sports bags and handed them out to every one of the grateful and surprised team members.  As you can see from the photos, the Scrivers went first class all the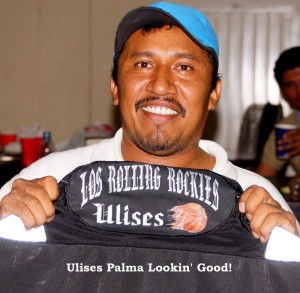 way with full embroidery and team colors on each of the bags. On behalf of Mark, Barb, Renato and the entire team, thank you Scott and Angela for your thoughtfulness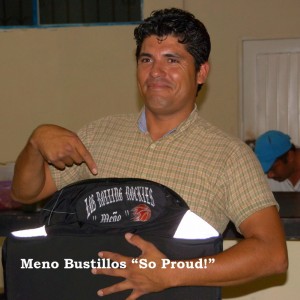 and creativity!
A little later, the raffle drawings began.  Everyone had generously purchased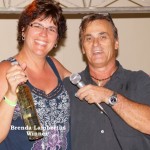 extra raffle tickets even though they had received one with their $100 peso donation at the door—which included all the tacos and beer for the evening. There were lots of prizes including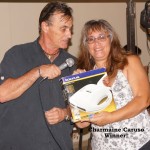 many that were donated by Jim Ringquist, Director of Sales and Marketing of the Sonoran Resorts after the big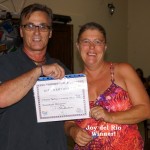 Las Vegas
Night for Charity event on the 7th.  And the Grand Prize was donated by Bill Cox who gave a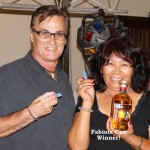 weekend at his condo in Las Gaviotas on Hermosa Beach.
Thanks to all the brave souls who came out in the heat and to the volunteers and donors who made the event a success.  Through the efforts of everyone, nearly $500 was raised for the team.  When the word gets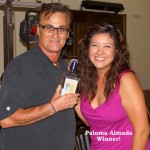 out about how much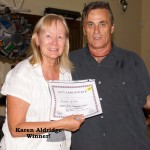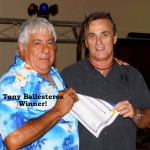 fun we all had, Mark is sure there will be many more attending the next event.
To learn more about Los Rolling Rockies, where and when they practice, or how you can help, contact Mark and Barb at markbarb@prodigy.net.mx .
This blog is powered by www.sonoranresorts.mx , Jim Ringquist, Director of Sales and Marketing.
Related Posts
Successes tallied by the well selected and trained group of mostly young…

There is a very special music event taking place next Tuesday evening…

But what a four day ride---and it just gets better each year!…