You know the saying, "A picture is worth a thousand words." Well, our new Sonoran Resorts Travel Writing Contest is about the "thousand words" because sometimes painting a picture with a thousand words is at least as effective at conveying the emotion, details and even the color, when it's about a destination that you love. That's because, with words, you can emphasize the story behind the beauty of a destination like Rocky Point.
When you read an article about a beautiful destination does it give you an urge to write, but you don't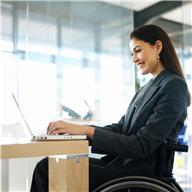 know where to send it or how to go about getting it in the hands of a publisher?
As a lover of Rocky Point, you now have an opportunity to fulfill that urge… that dream. The Sonoran Resort's idea man and fun event maker, Jim Ringquist, Director of Sales and Marketing for the four luxury condominium resorts has come up with the "Why I Love Rocky Point" Writing Contest which will give you the chance to express yourself in writing and he'll share it with the world—with your name as the author!
There is no fee to enter this contest!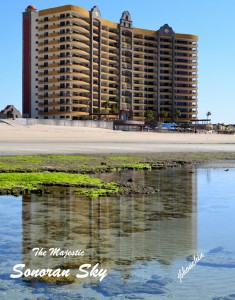 Thanks to Jim, you'll have the chance to live the life that a travel writer lives for two weeks (Read: …to win a dream vacation to the destination you love so much). That's right—a two week vacation with an ocean front view from your veranda at the beautiful, luxury Sonoran Sky Resort Condominium that snuggles up to the soft sands of Sandy Beach in Puerto Peñasco, Sonora, Mexico!  In addition, as the guest travel writer for the Sonoran Resorts.mx web site blog while you're here for those two weeks you'll receive $50.00 U.S. dollars per day to write a journal about your two week stay that you can spend any way you like while you're here.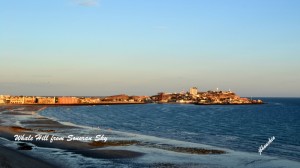 It's like winning the Best Job in the World for Two Weeks!
By the way, of course you can submit photos with your story. In fact, we encourage you to send a couple of photos to add physical color to your submission.
And there's no entry fee for this contest!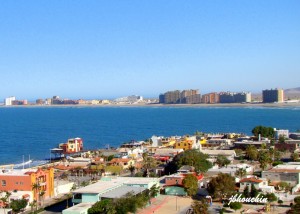 Whether it's the history of a particular scene, or how you came about being in the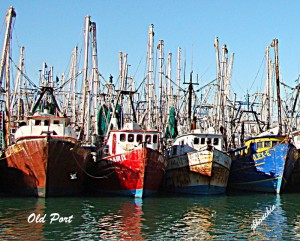 midst of this paradise, or how the sand feels beneath your feet as you walk the beach at sunset, or the moment and place you fell in love here; whether it's about the best restaurant you've eaten at here, or thrill of landing the biggest fish you've caught—or your brother, wife, husband or friend caught here.  You might choose to write a blow by blow account of your quest for the best tacos in Puerto Peñasco, or even why you prefer the Sonoran Resorts best when you come to Rocky Point (Hint: Cleverly working a mention of the Sonoran Resorts into your story should get you an extra star from at least one of the judges:)!). You now have the opportunity to share those stories in your own unique style.
Did we mention that there are no entry fees for this contest?
And that's not all! As the winner of this contest you'll have a chance to become a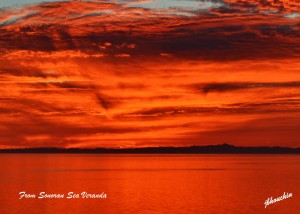 Guest Blogger with your own byline on the Sonoran Resorts Sales Group Blog beginning with the journal of your two week stay!  So you'll be able to share your reasons for loving Rocky Point and the experiences during your visit here on our blog, facebook, Twitter and the other newsletters that pick up our articles.
There Is No Entry Fee For This Contest! There are no "reading fees" for this contest. There is no cost to you whatsoever to enter this contest.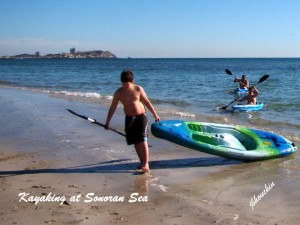 The contest begins August 10st, 2012 and ends October 10th, 2012 with the winner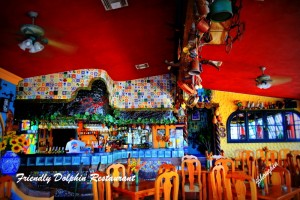 being announced on October 15th, 2012.
Anyone can enter our contest. It's open to everyone (except those normally excluded from contests, like employees, affiliates and family members of Sonoran Resorts and judges).
The judges will be looking for originality, uniqueness, good grammar, perfect spelling, relevant content and stories that show the most positive aspects of Rocky Point.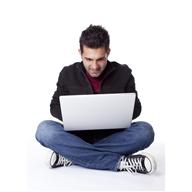 Give us your best in 1,000 words or less and it could get you a two week vacation in the luxurious Sonoran Sky Resort Condominium, $50 US dollars a day while you're here and a writing assignment that could possibly launch your career as a bona fide travel writer or blogger!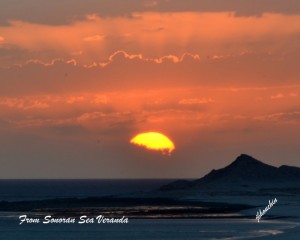 During the first week of August you'll be able to find more details about the contest including the finalized rules, information about the judges, specific instructions on how to submit your story, etc.
Until then, following the guidelines above, feel free to start thinking about, or even writing, the best story you have that took place here in Puerto Peñasco.  If the experience impressed you, if you express it right, it will impress others as well!
Good luck and good writing!
This blog is powered by www.sonoranresorts.mx , Jim Ringquist, Director of Sales and Marketing.
Related Posts
This year marked the 11th annual January Jam that began as an…

It has been less than two years since Mayor Kiko Munro inaugurated…

Each and every year, as we mingle through the…