Everyone, especially our leader, Jim Ringquist, is working diligently to organize the greatest night ever for all our
supporters who participate in helping us raise money for Puerto Peñasco Charity, DIF, the 37 year old Municipal Family Assistant Fund that helps children, families and individuals with everything from medical services to rehabilitation to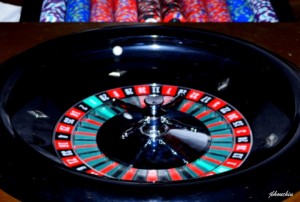 food boxes, student breakfasts and so much more.
Even though new information is coming in every day now, we want to give you a report in the June newsletter to keep you excited about coming out on July 5th and trying your hand at Black Jack, Roulette, or Texas Hold 'em. Then after you "break the bank" you can bid on dozens and dozens of great prizes—that is, if you haven't already won what you wanted in one of the three drawings that will be held throughout the night!
Each year since our first Las Vegas Night for Charity, we've collected over 80 prizes donated by local businesses that have ranged from spa treatments to dinners, bracelets and watches, artwork, tequila, cases of beer, bottles of wine, and resort
weekends and so much more.
Remember that your $35 ticket includes $300 in "Charity Chips", a catered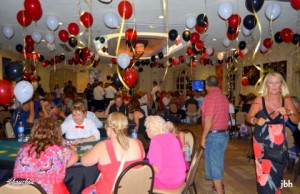 Mexican buffet (three hours of non-stop  Mexican delicacies!) and a raffle ticket for the drawings. We call them Charity Chips because they are valid only for gambling and prizes during Las Vegas Night since unlicensed gambling is against Mexican law. You can purchase as many chips as you like throughout the night and the money for every purchase goes to help DIF help those in need. You can also buy extra raffle tickets with no limit, and all that money will go to DIF as well.
We're excited to tell you that this year we are very lucky to have the infusion of expertise on the part of Olimpia García Watson, Director of Weddings and Special Events for Sonoran Resorts lending her high energy style to make sure things go smoothly.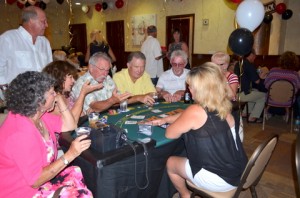 What is so special about Las Vegas Night for Charity, besides the beautiful venue, "Los Volcanes", and the friendly dealers and staff, is the atmosphere of camaraderie that flows through this gala event.
Maybe that's because everyone knows that the money is going to help such a great cause. The photos throughout this article show you the fun everyone has at our charity events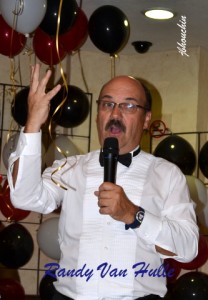 Again this year, Las Vegas Night will be held in the second floor conference facility known as Los Volcanes with more than enough space to comfortably place 15 Black Jack tables, a Roulette table and the popular Texas Hold 'em Tournament area, a couple of fully stocked cash bars and the full buffet and seating area.
Plus, we are lucky and grateful to have Randy Van Hulle, owner of Ace Casino Rentals of Tucson which he founded in 1987 and now has over 3,000 corporate functions to his credit lending his expertise to our event for the third consecutive year, training the dealers on how to make sure you have a grand time while raising money for the most worthy DIF charity.
We know that it's all for charity, and we also believe that charity should be fun. Good people like Randy and Jim, Olimpia, Jerry's catering and our entire staff strive to make sure you do have fun and take home great memories along with your prizes!
If you have any questions or for more information, call our executive sales office (from the states) 602-476-7511 and from here in Rocky Point dial (638) 382-8187 or email Jim Ringquist at rockypointjim@gmail.com.
This blog is powered by www.sonoranresorts.mx, Jim Ringquist, Director of Sales and Marketing.
Related Posts
Hundreds of Puerto Peñasco residents and loyal visitors are planning for this,…

Saturday July 4th is the date to mark on your calendar for…

As the size and stature of the Sonoran Resorts Las Vegas Night…