As the size and stature of the Sonoran Resorts Las Vegas Night for Charity grows, so grows our expertise and ability to provide you, our cherished guests with a night of fun activities in a social setting that invites the making of new friends from among the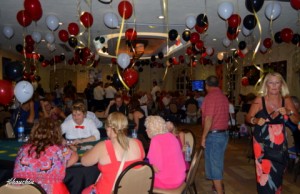 hundreds who attend for all the right reasons: to help the families of Puerto Peñasco who are in need.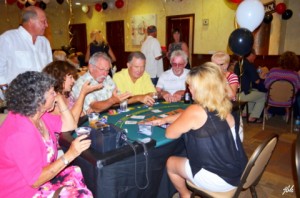 There are no wrong reasons to grab a buddy or significant other and mosey on down to your favorite little slice of paradise by the sea for a weekend of fireworks, fun and friends, both new and old,  a scrumptious five entrée Mexican buffet with all the trimmings in a comfortable yet classy Las Vegas style atmosphere of the beautiful Los Volcanes ballroom in the luxurious Sonoran Sky beachfront condominium resort.
With only five days before the big event, just keep in mind that attendance is limited to 300 persons, and this event has sold out every year so far! So be sure to call or stop by the sales office to reserve your place and purchase your tickets. From the states, call Jim at 602-476-7511, or email him at rockypointjim@gmail.com
It is our third year presenting this party of parties, conceived by our intrepid leader, Jim Ringquist, Director of  Sales and Marketing for all four Sonoran resorts here on Sandy Beach to help the city's oldest charity, DIF (Office of Integral Family Development) that began back in 1976 and is partially funded by the city, the state of Sonora, private and corporate sponsors.  Sonoran Resorts are proud that Las Vegas Night for Charity is one of the top fundraisers each year since the very first one in 2012.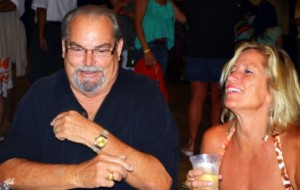 It's not often you can have so much fun doing so much good helping an entire community.  After all, tickets for the event are just $35 USD each, 100% of which goes directly to DIF, and each ticket includes that first class buffet described above, $300 USD in Charity Chips and a raffle ticket that could get you one or more of over 160 prizes donated by our loyal business and community leaders and regular visitors.
If this will be your first time to Las Vegas Night for Charity, we call them "Charity Chips"  because they're valid only for gambling and prizes (no cash) during Las Vegas Night since unlicensed gambling is against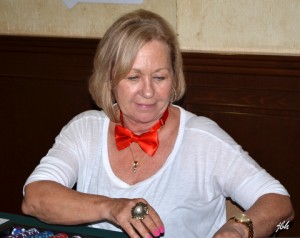 Mexican law. You can purchase as many chips as you like throughout the night and the money for every purchase goes to help DIF help those in need. You can also buy extra raffle tickets with no limit, and all that money will go to DIF as well.
You'll find several fun activities at the casino raising funds for DIF, like Sonoran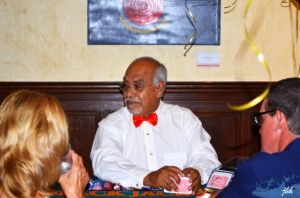 Resorts own Wedding Planner, Olimpia Garcia's Photo Booth, Peñasco Beauty's neck massage area, Tequila Peñasco's booth also will help raise funds for DIF as well.
Even though it's all for fun and charity, just to awaken the "gambler" in you, Las Vegas Night offers Black Jack—on 15 tables, Roulette, a separate Texas Hold 'em poker tournament, and, new this year, the yet to be named, but affectionately referred to "Sonoran Spinney Wheel" that gives you a chance to win one or more of those really nice prizes available or to win up to ten times your bet. You can use your chips to purchase many of the prizes outright or bid on them as the auctions come up throughout the night. If you're curious, you can see displayed logos of all our generous sponsors who've donated prizes by clicking on https://www.sonoranresorts.mx/sponsors-of-the-las-vegas-night .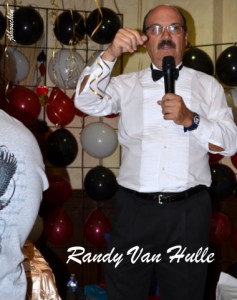 Emcee and professional casino night organizer, Randy Van Hulle, owner of Ace Casino Rentals of Tucson will announce special surprise opportunities to purchase certain prizes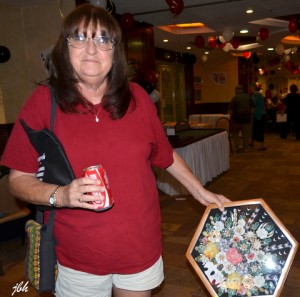 throughout the night, and will call the auctions toward the end of the evening.
Surprises are not limited to Randy's prize offerings however. We are so lucky this year to have the first class buffet and two cash bars serving only premium brand liquors (at well brand prices) catered by longtime Sonoran Resorts friend and former head of all Sonoran Resorts Restaurants, Lic. Román Gerardo ("Jerry") Cáñez Méndez, who also owns Player's Restaurant and Sports Bar on Benito Juarez just north of Burger King. And you can bet he will pull some exciting surprises out of his hat during the evening as well! Oh, and don't worry about breaking your lucky streak at the Black Jack table to go get a drink. Jerry will have well-trained waiters and waitresses to take your order and fetch your drink for you!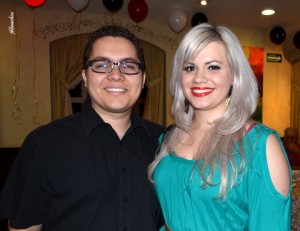 Speaking of service, that will start as soon as you arrive, especially if the parking area is full by the time you get there. One of Jim's top sales people, Jennifer Ridsdel, has volunteered to shuttle folks from their parking space to the Sonoran Sky main entrance in her golf cart. (Move over, Caesar's Palace!). But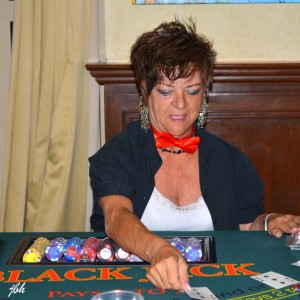 wait! There's more! No details, but heads up when you enter the "Casino" on the second floor, there just might be a taste of Puerto Peñasco's own Tequila Peñasco waiting for you!
And, finally, our standard dress code advice: We understand that most residents in our beach side paradise own about three types of clothing: swim, fish and casual.  This is a charity event so we aren't turning anyone away at the door.  We're just suggesting that you wear your "Sunday best".  If you show up in fishing gear, as long as you removed the fish, you're in.
Here's your chance to help the needy, meet new friends, including, surely, our mayor, "El Profe" Gerardo Figueroa Zazueta and his wife, First Lady and President of DIF, Rafaela Félix de Figueroa and DIF Director, Samuel Ortega Castro, and take home a valuable prize while having a bunch o' Fun!  See you on the 5th…and drive safely.
This blog is powered by www.sonoranresorts.mx, Jim Ringquist, Director of Sales and Marketing.
Related Posts
This year marked the 11th annual January Jam that began as an…

It has been less than two years since Mayor Kiko Munro inaugurated…

Each and every year, as we mingle through the…