Every year about this time, Barb Olszewski, Sandy Spain and a cluster of loyal friends hold an event to raise funds to cover the high summer electric bills incurred by the important Esperanza para Nueva Vida Community Center as they continue their life skills classes for the determined adults of the impoverished San Rafael neighborhood.
Shutting down the Center even for the summer would set the successful volunteer learning programs back considerably. All it takes to insure that progress continues for these citizens who've committed  to help themselves by learning a trade such as cosmetology, computers, sewing, cooking and English is for you to bring your friends and family up to the Lighthouse this Sunday May 25th from 8AM to 11AM and enjoy the good ol' fashion pancake breakfast with scrambled eggs, coffee, and choice of regular or sugar free syrup, all for just $6.00 US (or 75 Pesos). Plus, thanks to a generous donor you can also enjoy a Mimosa (Champagne and Orange Juice) for just $2.00 US, all going to the Center fund.
Get there as close to 8:00 as possible, bring your camera, and capture the myriad morning colors from the most strategic vista
possible as they change across the sky and sea to bring another day of  Paradise into full swing. You'll also have time for one more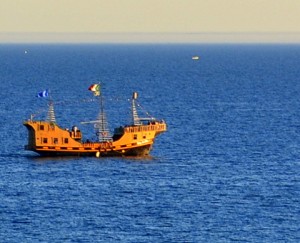 $2 Mimosa while you're ruminating on the Silent Auction and what to bid on among the collection of donated items that will raise more f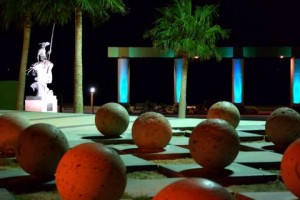 unds for Center utilities.
You can bid on a sunset cruise aboard the famous Rey del Mar ($50.00 value);  a gorgeous photo of the Malecon at night by Mark Olszewski; an original painting of a lighthouse donated by the Lighthouse (value unknown); how about four hours of cleaning services (2 people, 2 hours each in Rocky Point or in Tucson) by Honestly Clean ($140 value); or an inlaid tile and metal table handcrafted  by Artistic Tile and Metal Handcrafted Creations. ($150 US value) Not excited yet? Why not bid on a two night stay at one of the Sonoran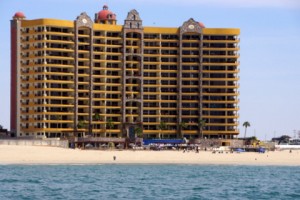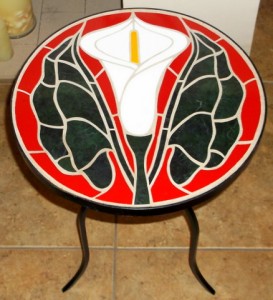 Resorts luxury beach front condominiums on Sandy Beach ($300 US value); or an 18 hole round of golf for 2 people at Las Palomas ($120 US value)! What? Still no gooseys? You must be a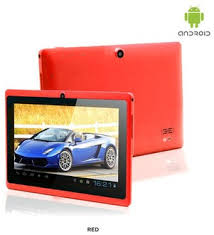 gadget-freak; so bid on this Google Android 4.2 Dual-Core 1.2GHz 4GB 7" Dual Camera Tablet PC in choice of colors! ($229 US value) If that didn't get you, go enjoy another Mimosa. That will help you and the Center! Silent Auction items are still being accepted so you never know what will be up for bid on Sunday!
Here's how you can help this deserving community: First, tell all your friends and family about this event—everyone is invited, indeed, encouraged to come out and meet and mingle with the kind of people you would like to know because, like you, they are kind, generous, fun-loving and enjoy helping others; Second, bring your appetite to the top of Whale Hill and enjoy!
For more information and to RSVP or start the bidding:
Call Barb from the U.S. at 602-324-9529; or from MX 383-4963 or email her at rockypoint@myway.com.
Email Sandy at spainvilla@hotmail.com
You can help so many for so little. Let's do this together—See  ya Sunday!
This blog is powered by www.sonoranresorts.mx, Jim Ringquist, Director of Sales and Marketing.
Related Posts
Successes tallied by the well selected and trained group of mostly young…

There is a very special music event taking place next Tuesday evening…

But what a four day ride---and it just gets better each year!…