As a child, did you ever have an aunt whose home you always loved to visit, not for a a big family thing, but because you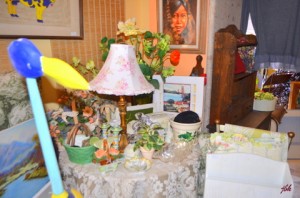 could "explore" the timeless treasures that adorned every inch of space  throughout her palace of furnishings, knick-knacks and paintings? Surprise would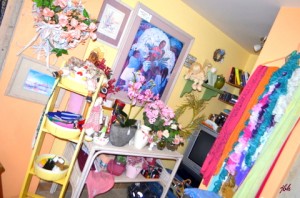 be the order of the day as you discovered new, really cool stuff during each visit. Elegant doilies decorated every flat surface, lamps abounded, all with colorful ruffles, tables bloomed with centerpieces announcing the current season, bedspreads bright with scenes that inevitably set your imagination into orbit and sent you running back shrieking, "Auntie, auntie!" followed by an eruption of exclamations about all that had captured your fascination.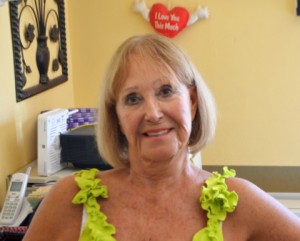 Don't be surprised if you find yourself revisiting those same memories upon entering Donna Peckenpaugh's Segunda This and That in Old Port.
It makes sense. Donna graced our little slice of paradise by the sea as a resident 9 years ago after 30 years as a designer of not just the interiors of luxury homes but as the primary designer and project manager of large estates in places like Colorado, Nevada, Arizona among other exclusive locales.
Six years ago, as she gazed bewilderingly over the two large storerooms of dust laden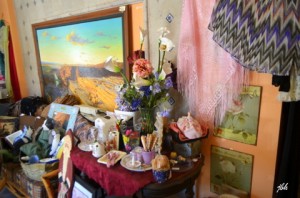 residential treasures she had brought down with her, Donna made a big decision. She had to find a good home for these beloved tokens of her outstanding career and set out to find a suitable location for a store front consignment shop.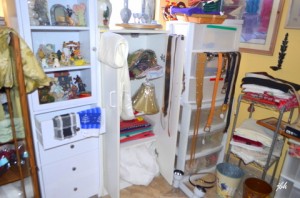 That decision turn out to be one that filled many social gaps in her life here. She began meeting new friends, in fact, several of her very best friends she met through her little shop in Old Port. Her new clients told their friends to be sure and visit when they came down to Rocky Point. Then her friends began asking if they could put their items in her store on consignment. Many brought things down with them from the states after talking with her.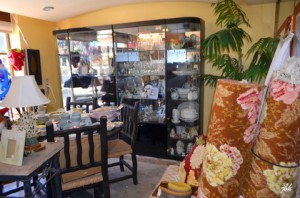 Never short of cute and classy items to offer, Donna soon found herself too close to being "unretired" for her comfort and realized the need to structure a routine that included time in her popular little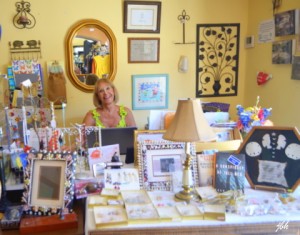 shop balanced with time for the things she loved most about Rocky Point and time for her new friends and charitable activities.
If you want to stroll through Donna's Segunda This and That, you can always find her there from Noon until 4:00 PM Wednesday through Saturday from the middle of October until the second week in July. From July until October you might cross paths in Colorado or Lake Tahoe as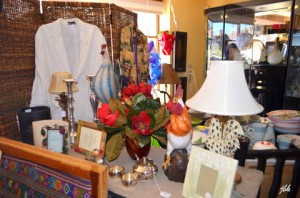 she escapes the sizzling seaside humidity of our tropic summers.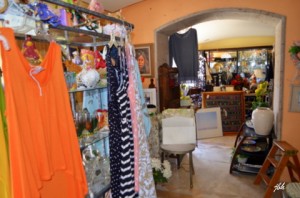 If you would like to speak with Donna you can call her at the shop when you're in town at 383-1396 (when calling from a land line to another land line here, you don't need to dial the area prefix 638); If you'd like to contact her from the states call her Vonage at (480) 626-8755. You can always email Donna at mexidivadonna@aol.com.
Segunda This and That is easy to find because you pass it every time you leave the Malecón. It is on the one way street leading you back to Benito Juarez just past the Friendly Dolphins restaurant.
You may not come around a corner shouting, "Auntie, auntie!" when you visit her shop, but you just might feel like it!
This blog is powered by www.sonoranresorts.mx, Jim Ringquist, Director of Sales and Marketing.
Related Posts
This year marked the 11th annual January Jam that began as an…

Since the very first Sonoran Resorts Las Vegas Night for Charity in…

Each and every year, as we mingle through the…