Seven Legendary Rock Stars Together on the Same Stage!
Special Notes about this Special Event just for our Loyal Readers: (General Public Announcement Follows Below)
If you were part of of the inaugural crowd cheering for more, more, more after the first ever appearance of these superb musicians last October,  your wishes will be granted on Saturday March 17th in the same location as the first Palooza.  You can read more details in the official announcement below.  All you second-timers, about a thousand of you, will also be happy to know this year the general admission area is set up to allow more access around the stage.
You'll want to go online and get your tickets and reservations early and tell your friends to do the same. Because Spring Break is happening at the same time, the Sonoran Sea and Sonoran Spa are filling even quicker than last year. Also, don't forget to look into the VIP package this year before those sell out. The VIP fans had a ball partying with all the rock legends at the post-concert private affair last year at Chango's.   Get all the details on the Home of the Brave Concerts website at www.homeofthebraveconcerts.com .
If you live here in Rocky Point or will be down before the Palooza, you can purchase your tickets at Chango's and, of course, Rocky Point Reservations, Mexico, an original and active sponsor since the birth of Peñasco Palooza in 2011, is right here to make your room reservations as well.
Below is the official Press Release about this fun event–actually the official press release doesn't have the photos.  If you have friends who love classic rock, this is the event for them.  Feel free, in fact we encourage you, to forward this blog to them.  They'll be glad you did!
If you are reading this blog and have a friend or relative in the media, contact us for a clean copy of this press release suitable for publishing. You'll be helping a lot of very deserving charitable organizations!
Puerto Peñasco, Sonora, Mexico February 22, 2012 March 17th is St. Patrick's Saturday night this year and it promises to rock beyond spectacular at the Second Annual Peñasco Palooza Music Festival featuring legendary classic rock stars rocking under the stars in Puerto Peñasco (also known as Rocky Point), Sonora, Mexico. The Festival venue again this year is across from Chango's Bar and Grill at the entrance to the Sonoran Sea and Sonoran Spa beach front condominium resorts on Sandy Beach. A portion of the proceeds of the show will benefit five local charities that help house, clothe and feed needy families and children in the Rocky Point area.
This year's Palooza Festival will again headline the classic rock ensemble of platinum recording stars featuring guitarist and
multi-platinum singer/songwriter Steve McCarty of Steve Miller Band fame; Curly Smith, producer, drummer and multi-platinum lead singer/songwriter formerly with Boston and Jo Jo Gunn;
Jimmy Crespo, guitarist, songwriter of Aerosmith and Rod Stewart fame;
Gary Moon, lead singer, songwriter and bassist formerly with Three Dog Night and Night Ranger;
master keyboardist, pianist, and multi-hit composer, Leon Bisquera of Anita Baker and Chaka Khan fame;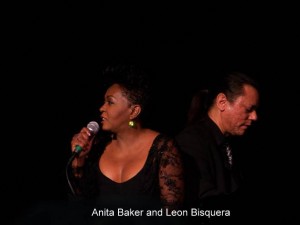 Terry Anderson, Sax master, guitarist and singer who performed with Tower of Power and toured the world with Billy Preston (Beatles keyboardist) and Sam Moore (Sam and Dave); and David Lewark, multi-platinum singer/songwriter and guitarist who toured, wrote and recorded with Sammy Hagar and Eddie Money.
Expect to hear hits recorded by each of these legendary artists such as Fly Like an Eagle, Wild Mountain Honey (Steve Miller Band), Amanda, More Than A Feeling (Boston), Dream On, Walk This Way (Aerosmith)and many more.
Music will start early Saturday evening with a great local band, Riband, followed by Mexican national rock star, Alan Munro.
General admission tickets for the entire festival are $30. There are a limited number of VIP tickets with special seating, post concert access to the rock stars and a Peñasco Palooza commemorative package are available for $100. Visit www.homeofthebraveconcerts.com for details and to secure tickets and room reservations at the Sonoran Spa and Sonoran Sea, both a short walk to the concert area and in high demand for this event.
Rocky Point is located just an hour drive south of the Lukeville, Arizona border and about three hours from the Mexicali border crossing via the new coastal highway that takes you straight into the Sandy Beach resorts road.
Sponsors for Peñasco Palooza 2012 include Tequila Peñasco, Tecate, Zilch's Sugar Free Mixers, Chango's Bar and Grill, and Rocky Point Reservations, Mexico.
Home of the Brave Concerts is a promotional company based in Arizona and primarily focused on music concerts and festivals of all genres, but also promotes organized sporting events, social events and activities. Promotions are primarily held throughout Arizona and in Rocky Point (Puerto Peñasco), Sonora, Mexico.
Contact:      Charlie Muratore, Chief Financial Officer, Home of the Brave Concerts, LLC; Tel: 520-204-1175; Charlie@rockypoint.com    www.homeofthebraveconcerts.com .
This Blog is brought to you by Sonoran Resorts Sales Group, Jim Ringquist, Director of Sales.
Related Posts
Here's a story by Sonoran Resorts "Best Job in the World" Guest…

If this great photo contest were a horse race, somebody is going…

This is the fifth in a series of eight articles that share…