Roger Clyne and The Peacemakers are such a stand out rock and roll phenomenon and of near incalculable importance to the economy of our little slice of paradise by the sea, yet they are the first to say that it's their fans, affectionately known as the Peacemakers, that make it all possible year after year. So in the spirit of one of the most loyal fan bases of any music group, we salute the Peacemaker Fans this year.
Two great friends, Tony Ballesteros, Rocky Point's award winning photographer, and Joe Houchin, Sonoran Resorts blogger and photographer, strapped on their cameras and covered every square inch of Circus Mexicus week from the Kick-off party at Wrecked at the Reef Thursday night until the last taco at Chango's on Sunday evening, over 1600 photos, a six pack of barrels full of laughs, 750 hot dogs and ear-to-ear smiles on the faces of dozens of orphans as they received food and toys from generous fans later here's the full color result of two guys on a mission.
By the way, if you think this project was hard work, just label it a labor of love because the fun and purpose of it all out-weighed any semblance of work. The closest thing to work was the week it took to process and select the photos for this blog and that could only be classified as hard fun. We hated leaving any photos out that weren't duplicates, so if you don't see you here, know there was a good reason, any one of over 5,000 of them. And know we tried to get everyone in because you all deserve a salute for your loyalty, your generosity and your love of life!
The Kick-off party Thursday night gave most of us a first glimpse of Brian Blush who played with Roger and P.H. in the Refreshments 19 years ago. He came in to join Roger Saturday night for the first time in two decades. The fans started enjoying themselves that evening and never wound down throughout the four days and nights of back to back activities.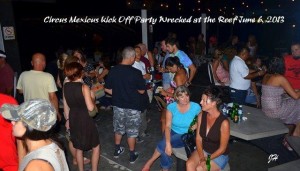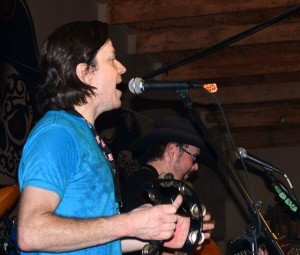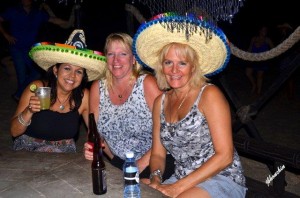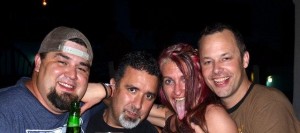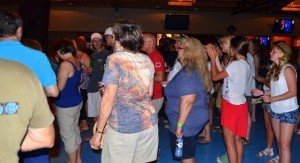 Friday afternoon drew a sizable crowd of Roger's Mexican Moonshine Tequila drinkers to the Tequila Factory where Roger signed bottles of his rapidly growing tequila brand.  Much to the glee of his fans, Roger's highly anticipated Añejo had arrived on the market and was easily the biggest seller that Roger autographed.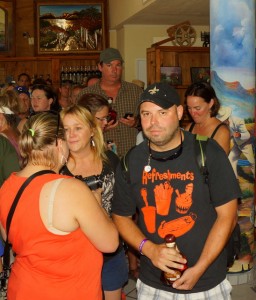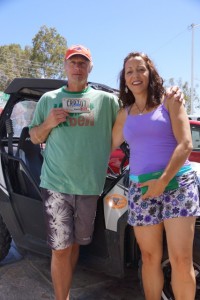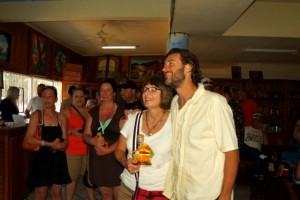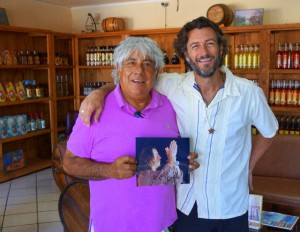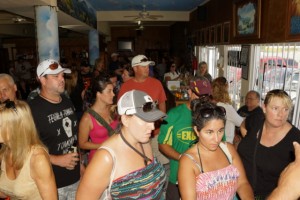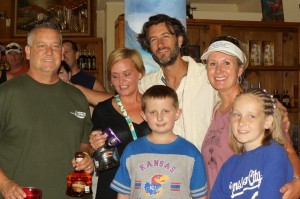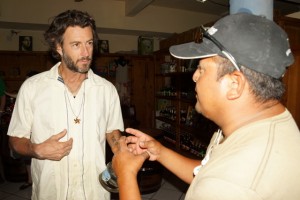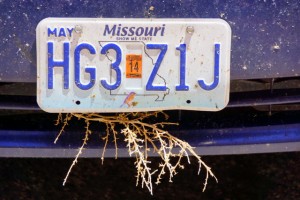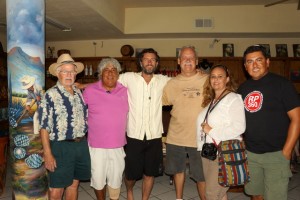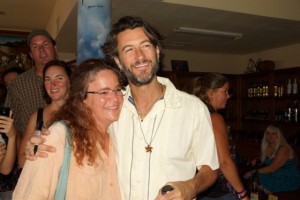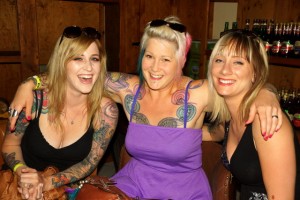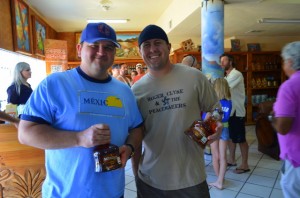 Later, Roger stopped by Ramon's Restaurant at the Sonoran Sea Resort Condominiums and had tacos and a couple (more) shots of tequila with more fans. He was last seen that evening fading off into the sunset of Sandy Beach. After all he had a Rock & Soccer Tournament to play at the crack of dawn on Saturday!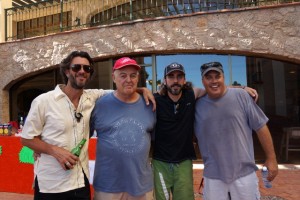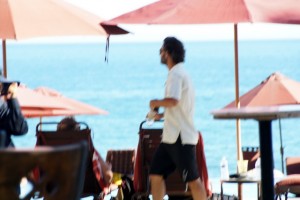 Friday night was Hot Dog and a Smile at JJ's Cantina in Cholla Bay, the traditional fund raiser hosted by PH Naffah who has played the drums with Roger since The Refreshments days.  Here's where the Peacemakers fans really let their hair down, showing their generosity, knowing that every dime goes to help the orphans and abused kids at Puerto Peñasco's Casa Esperanza para los Niños. This year the fans filled two trucks and two SUV's full of food, clothes and toys plus they raised over $2700 dollars in cash (consuming over 750 hot dogs in the process) for the shelter which will go toward their utility bills and an expansion project to add space for the overcrowded boys dorm.
After their second night of partying, raising money, donating clothing and toys, at the crack of dawn, (well, eight o'clock in the morning—same thing after closing down JJ's cantina a few hours earlier, no?) 12 teams of seriously hard core beach soccer players hit the sand with, guess what?—more donations, this time the majority of the players brought gently used or new sports equipment for the Puerto Peñasco Youth Sports Foundation kids.  That's what Rock & Soccer is all about—well, almost, there's this thing called pride of kicking butt on Sandy Beach that ranks pretty high as well.  This is Roger Clyne's charity event, and just as PH cooks most of the hot dogs for his night, Roger is in the sand playing hard at his favorite sport with his team on Saturday morning.
What a great way to see Circus Mexicus! Your own RV, your own toys, your beach, and a short walk to the big concert!
These Peacemakers have it all figured out.
Even though items are donated by a great number of different fans during Hot Dog and a Smile each year, there is a group of loyal and charitable Peacemaker fans, led by 13 year Rocky Point residents, Mark and Barb Olszewski, who see to it that these items get collected and taken to the Esperanza Home on the Saturday following Hot Dog and a Smile every year. From these photos you can tell what the kids think about all this, as well as the Peacemaker fans that make the delivery!
With smiling orphans at Esperanza and equipment for another year of youth sports under their belt, these gracious and humble Peacemakers had time to get ready for the Main Event—The Concert by a group of guys who love to play music, who live to play music, and who leave every last drop of energy and emotion on the stage for their fans and spread the lust for life through every soul in the audience each and every performance of each and every song.
The best of photos can hardly do justice to the love and camaraderie of Peacemaker fans, nor the energy of an RCPM concert, but we gave it the ol' Peacemaker try—enjoy!
After an adrenaline bursting, high energy concert like RCPM consistently rocks until the wee hours, you would think anything else would be so anticlimactic…but not for Peacemaker fans. They still want more out of life itself, and what better way than to start their Sunday off with a Bloody Mary at JJ's Cantina on the beaches of Cholla Bay.  "Holy Moly, Batman, is that a shot of Mexican Moonshine that guy's chasing with a Dos XX?" Yep, and it isn't even noon, yet!  He isn't the first one, either!
Your friendly photographers, whose muscles are by now reminding us that we were taking photos in Vietnam 45 years ago…are convinced there'll be some great shots today as we find a parking space on one of the narrow sand roads of the normally sleepy little fishing village of Cholla Bay.  As expected, immediately upon entering JJ's, first, jovial owner Joe Anacleto then the fans rekindle our energy; the shutters start clicking and don't stop until the sun sets golden over Black Mountain that evening. We bid adios to Circus Mexicus for another year.
We salute you. We celebrate you. We love you, Peacemaker Fans!
This blog is powered by www.sonoranresorts.mx, Jim Ringquist, Director of Sales and Marketing.
Related Posts
This year marked the 11th annual January Jam that began as an…

It has been less than two years since Mayor Kiko Munro inaugurated…

Each and every year, as we mingle through the…