Giuseppi's on Fremont Street will be the venue for a [non-political, purely charitable] Tea Party on Tuesday June 25th from 2:00 pm to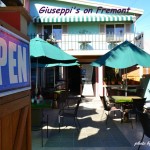 4:00 pm. Just bring a package of diapers and/or baby wipes to be a full participant in the party.  
According to volunteers at the shelter, their current need is for the larger size toddlers' diapers which are indicated as sizes 4 and 5. And according to Barb Olszewski, these are currently on sale at Aurrera Bodega here. If you're in town try to get there while the sale is on.  If you are reading this blog and planning to be in town for the 25th, you can probably find the best prices and largest selection of sizes at a Walmart near you.
Sandy Spain emphatically reminded everyone on her mailing list that this is a good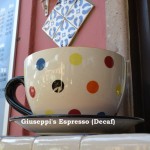 opportunity to support María, Anita and the family who are always so generous in supporting charitable causes in town and donate gift certificates for raffles and prizes in all types of efforts. Sandy also just had to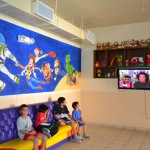 mention that Giuseppi's is the only place where you can find sugar free coffee flavors, decaf espresso (decaf espresso? Isn't that tantamount to kissing your sister? Setting your stationary bike to coast downhill?) and sugar free cookies (now, that makes
sense!).
Sandy also wanted to make it clear that, yes, men are welcome to the Tea Party, so if you feel an espresso attack coming on, there's no better in town than at Giuseppi's. Just man up and go buy some diapers and baby wipes and come on down—Sandy doesn't do these co-ed functions very often!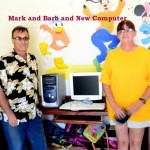 By the way, if you find yourself having to miss the fun at the Tea Party and still want to help the little ones at the DIF Shelter, you can call Barb Olszewski from a land line in Rocky Point at 383-4963 or from the U.S. at 602-324-9529 and she will be delighted to come by your place and pick up your donations and deliver them to the shelter. You can also email Barb at rockypoint@myway.com.
Help the little ones until they can help themselves.
This blog is powered by www.sonoranresorts.mx, Jim Ringquist, Director of Sales and Marketing.
Related Posts