We are fortunate here in Puerto Peñasco to have many cultural events throughout the year that include presentations of the historic folklore of this colorful country in the form of traditional foods, music, dance and song.  There is also a modern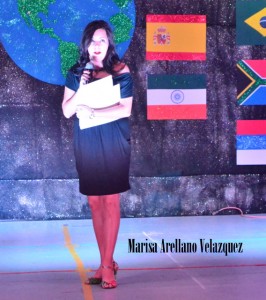 cultural element in our little slice of paradise by the sea that is brought to us in the form of music, such as jazz; song, such as modern rock; and dance, such as ballet, tap, jazz and lyrical interpretation. It is the latter cultural contribution that we bring to you in today's blog.
Destiny Dance Academy trains and features young artists in all four of the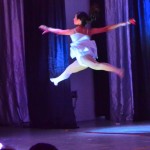 creative areas listed above.  Owned by the accomplished choreographer and dancer, Marisa Arellano Velázquez, the academy has gained international recognition for both the choreographed interpretations Marisa has designed and for the quality of performance by her students in all age groups from 3 to 17 years of age.
Marisa herself has been dancing since the age of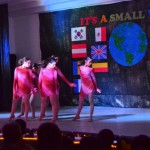 three, started designing her own routines when she was eight years old and was given the unique opportunity to take choreography seriously in high school while still taking private training in dance.  Her love for and experience in choreography continued through undergraduate and graduate level studies at ASU where she attained a Master of Arts in Communication and Advocacy, all the while stretching her creativity and talent in dance as well as choreography.
As the lead instructor for the academy under the previous owners for two years Marisa was in perfect position to take advantage of an opportunity to purchase the school in September of 2012. She immediately brought on board Beatriz Nava Mendivil a young phenom who studied in Hermosillo specializing in ballet, tap and jazz.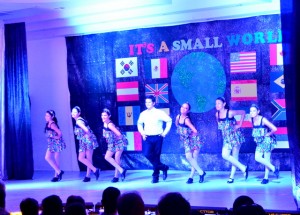 This enabled Marisa to concentrate on choreography and international competitions.  It didn't take long to make Destiny Dance Academy a respected name among other studios, especially in Arizona, where at the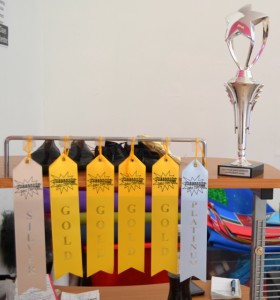 Hollywood Dance Experience competition in Phoenix last February her students entered every category and placed no less than silver in every one, including four gold ribbons and one platinum, plus Marisa personally brought back the Platinum Trophy for Choreography.  Destiny Dance Academy will be remembered next year for sure.
With that kind of favorable notoriety, it wasn't long before the academy received an invitation to dance in the famed Disneyland Parades. With their selection to appear in the parade came an invitation to submit a video to compete for a chance to perform in the prestigious Disneyland Talent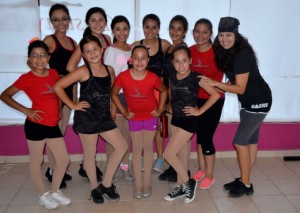 Showcase during the weekend of July 12-14.  They were selected from among hundreds of competitors worldwide and will be the first and only dance team to ever represent Mexico at the Disneyland Talent Showcase, a source of great pride for the 12 young dancers Marisa has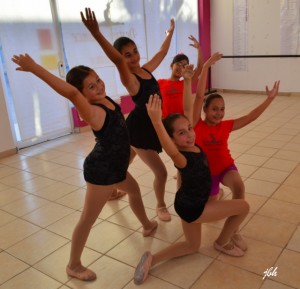 trained for this unforgettable experience.
The photos in this article are from the Academy's End of Course Festival performed in front a packed Municipal Auditorium on Saturday June 15th, and from rehearsals at the Academy in preparation for the grueling weekend at Disneyland where the troupe will dance continuously for 20 minutes in two parades and perform two original dances choreographed to precision by Marisa on stage before thousands of Disneyland visitors. It is worth noting that the stage setting for the auditorium performance right down to the curtains, lighting, flags and all were made by Marisa, Beatriz and their families and parents of the students. And what a job they did!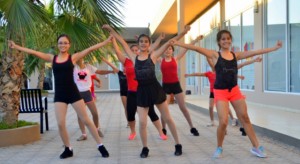 During the rehearsals inside the academy and the parade rehearsals outside, it was obvious that nerves had not set in with the girls, even though the excitement couldn't have been higher. We had a chance to ask three of the talented girls what this opportunity meant to them and got some surprisingly mature answers for their ages: Daney Guzmán, oldest of the three, said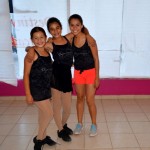 it will be an honor to dance at such a famous place as Disneyland and be the only dancers from Mexico; Sofía Mendivil, who won "most excited" in an informal survey during rehearsal, said it would be such an honor to dance in the "happiest place on earth!"; and her little sister, Silvana said, "It will be and honor to represent Peñasco at Disneyland, and because I will be following my dream to dance." Here's a photo of the three of them in reverse order.
Destiny Dance Academy is raising the cultural bar in Puerto Peñasco and taking the art to an international level. They deserve our support and participation in their performances.
This blog is powered by www.sonoranresorts.mx, Jim Ringquist, Director of Sales and Marketing.
Related Posts