Rather than wait for business, the Sonoran Sales Team has aggressively sought it out through exposure at consumer shows. So far this year, Jim Ringquist, Director of Sales and Marketing for the four Sonoran beach front resort condominiums in Puerto Peñasco, has sent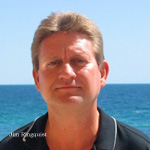 team members to man booths at the renowned Barrett-Jackson Auto Auction in Scottsdale, Arizona for seven days in January. Already known for their high profile rare auto collectors, the auction this year experienced the largest gross sales in their history and one of their highest attendance records.
Maintaining the lead generating momentum, Jim has confirmed space at the February Arabian Horse Show and auction in Scottsdale, a ten day event that attracts tens of thousands of up-market visitors and buyers from around the world.
Of course, this kind of exposure invaluable from a tourism destination aspect for both new and previous visitors to the area.
"If we were full of tourists, it would make sense to keep our agents on the properties, but since visitorship is down during the economic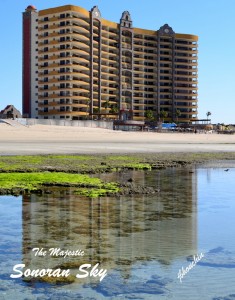 lull, it makes equal sense to get aggressive and send them off property generating interest and
leads that result in inquiries about our listings," says Jim, "We're always thinking of our owners, and sitting around waiting on walk-in business is not in their best interest in a market like the present."
Jim has reserved a booth at the huge National RV Show in Tucson for March. This show attracts hundreds of thousands of visitors from around the Southwest and the U.S. including the winter visitor markets from Phoenix, Tucson, New Mexico, Nevada and Utah who know how close Rocky Point is from their homes or their winter residences.
In April, Sonoran Resorts will have booth space at one and possibly two large trade shows in Las Vegas as well. Jim says, "We are very much aware of the contribution we make to tourism through the exposure we give Rocky Point as a beach destination at these shows, and our agents expound on the features of the destination as well as our properties. That's natural for them because they love Rocky Point and are proud to call it 'home'."
Jim is always on the lookout for new trade and consumer shows taking place in known market centers and has no plans to discontinue this successful method of generating interest in owners' listings
This blog is powered by www.sonoranresorts.mx, Jim Ringquist, Director of Sales and Marketing.
Related Posts
This year marked the 11th annual January Jam that began as an…

It has been less than two years since Mayor Kiko Munro inaugurated…

Each and every year, as we mingle through the…