JJ's Cantina 2013 Angler of the Year three-phase Fishing Tournament begins next Friday February 15th with the first of the three
phases spread throughout the year in which the contestants accumulate points based on the weight of the fish they catch at each tournament phase.
Like most of JJ's events these Angler of the Year tournaments have become legendary over the last 23 years with the colorful history recorded in photos lining more than one wall in the famous cantina.  If you're a fisherman and haven't taken your shot at Angler of the Year yet, you've missed a barrel of fun with a boat load of nice folks.
Says Joe Anacleto, JJ's owner and Angler of the Year Tournament Director, "Our tournament dates back to the days when about everyone who lived in Cholla Bay were here because of the great fishing. The fishing hasn't changed but there are many who live here now just for the indescribable views."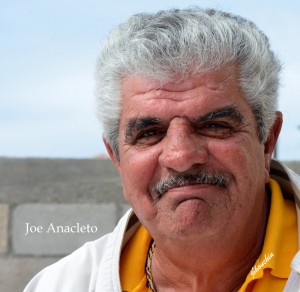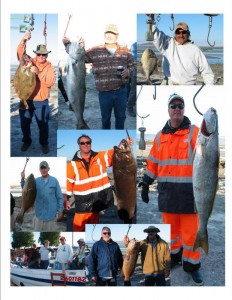 As do most events created by JJ's, all the proceeds go to local charities to help needy families and children in the area. The altruistic objective of the event encourages an atmosphere of great camaraderie during and after the days of fishing and everyone departs looking forward to the next phase. Phase II will be held in June and Phase III in October.
All this fun for just $15.00 USD to enter, you ask? Yep. Then there's the Jackpot Pool for the biggest fish caught at each tournament phase. Entry for the Jackpot Pool is a $40.00 USD donation per boat, 75% of which is paid out as a "Winner Take All" prize on Sunday night after the final weigh-in. The other 25% goes to help the needy.
The largest fish ever to win the Jackpot Pool was a 450 pound Black Sea Bass.  Note: This year, at the request of the Mexican authorities, Black Sea Bass will be excluded from the tournament catch list due to their near endangered status.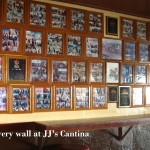 All you need to participate in the tournament is a Mexican Fishing License.  Although you must have proper safety equipment on board and fill out a launch slip daily, no boat permits are needed.  Tournament rules require all fish be caught with hook and line—no nets, no spear fishing. Just show up for check in and launch no earlier than 7:00 AM on Friday the 15th of February.
For more details or information, you can reach JJ's Cantina at 638-382-5198 (Mexico number) or by email at:  jjscantina@yahoo.com .
Ahhh… tournament fishing in the deep blue Sea of Cortez. What a great excuse for spending the weekend in our little slice of paradise by the Sea!
This blog is powered by www.sonoranresorts.mx, Jim Ringquist, Director of Sales and Marketing.
Related Posts
The sign says, "If you haven't been to JJ's Cantina, you haven't…