June is a huge month for music in Puerto Peñasco, but there is always room for more good deeds to be accomplished here and organizations to perform them. Rocky Point had barely disappeared from the rear view mirror of Roger Clyne and the
Peacemakers' historic bus, the "Stallion", before another charitable project had begun here.
A group of about 100 generous and dedicated youth from the Utah District of Rotary International Interact and Rotaract Youth Clubs arrived in our little slice of paradise by the sea to build a home for a deserving mother and her three children. And that they did!   As it has been for the last four years, this was a joint effort of the American Nonprofit Corporation, Families Helping Families Mexico, Inc, their Mexican Nonprofit, Casas Perpetuales Parker, AC and Rotary International.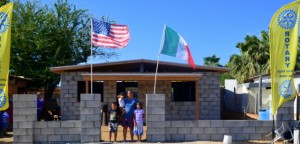 Working under the experienced supervision of Jared Parker, the highly respected contractor from Salt Lake City, who donates his time several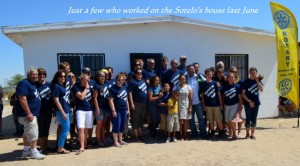 times a year to build homes here for local families, the kids worked as a miraculously synchronized team and had the house up and ready for drywall in three days flat—not a unique feat for Rotary Youth Clubs who with a group of 180 last year built three 1000 sf  houses in four days, complete with roofs, window and interior framing ready for dry wall. You can visit https://www.sonoranresorts.mx/?p=5132  for a daily pictorial of last year's amazing accomplishment.
Families Helping Families have been coming down every Christmas for 10 years building a home each year for a family selected through the Mormon Church. Four years ago Jared met with the Utah leaders of Rotary about the project and they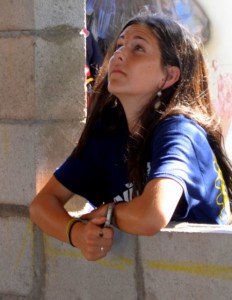 got excited about the possibility of their youth groups getting involved. The result has been phenomenal, with groups of up to 180 young people from ages 13 to 18 raising the money to not only fund their expenses for the trip down, but for the building materials to construct the homes!
As if building a home in record breaking time wasn't enough, these Rotary youth groups find time to accompany adult educational committee members to visit Rotary sponsored schools in the area bringing supplies, equipment and making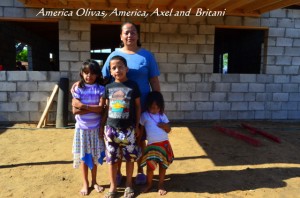 cultural exchanges with the students and administration.  Then, the youth also walk through the neighborhoods and hand out hundreds of product packets to the homes that contain personal hygiene supplies such as toothbrushes, toothpaste, soap, and other products needed daily by families.
On this trip the group was able to dedicate the house they built to a single Mother, America Olivas and her three children, 9 year old America, Axel, 7 years of age and Britani, 3. They also presented the keys to one of the houses they built during their trip last June to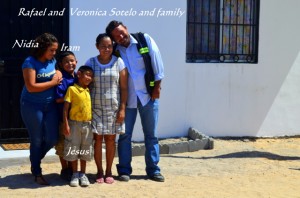 Rafael and Veronica Sotelo and their three children, Nidia, 13, Iram, 10 and Jesus, 7. The family was astonished to see the home completely finished and furnished complete with clothing and toys the group had brought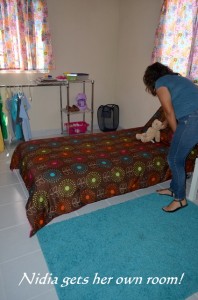 down and donated to help them get a new start on life. It was a moving experience to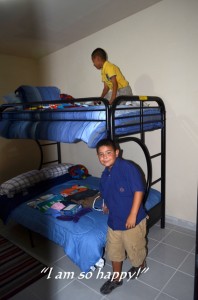 see gratitude in the speechless faces of the parents and watch the children jump on the beds as they discovered new toys, and clothing!.
The dates aren't set for their next trip down, but it will be between fall and new years and will surely involve many of the same young people, some of whom will serve this effort several times, living their simple but meaningful slogan, "Service Above Self".
This blog is powered by www.sonoranresorts.mx, Jim Ringquist, Director of Sales and Marketing.
Related Posts
As they've done every Christmas holiday season since the early 2000's, the…