Actually, Roger knows Mexico is above third world classification, but the stanza, "And now my second home is a third world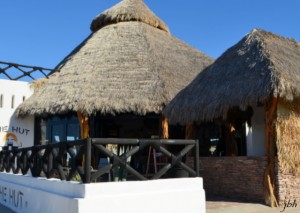 cantina" resonated so well in the lyrics to his popular song, "Your Name on a Grain of Rice", he was compelled to leave it in.
As have most of Roger's goals, his dream of having a cantina in which to hang out and play his inimitable brand of rock and roll has come to fruition with the recent acquisition of The Hut in Puerto Peñasco, Sonora, Mexico also known as Rocky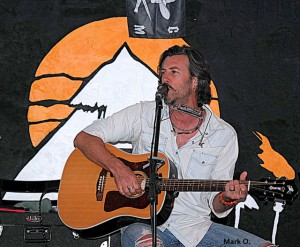 Point by the multitudes of Americans, mostly Arizonans who claim its golden sandy beaches as their own.
The Hut, formerly "Chango's", that thatched roof landmark located on the entrance road to the Sonoran Sea and Sonoran Spa beachfront condominium resorts is the venue acquired in March by a small, tight group of family that includes Roger and a couple of close family friends.  The new name has not been decided upon as yet.
Roger is clearly pumped about having a venue where he can come down, relax and play his rock and roll music. In fact, since the transaction closed in early March,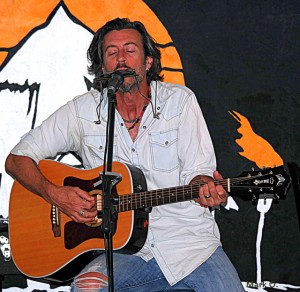 Roger has played impromptu acoustic sets to a packed house of fans who read the last minute announcements of his performances on Facebook. Don't worry, you'll have several more opportunities to see him live before RCPM begin their tour this year. Just keep checking the Mexican Moonshine and RCPM Facebook pages…and keep your travel bag in the trunk for a quick weekend escape.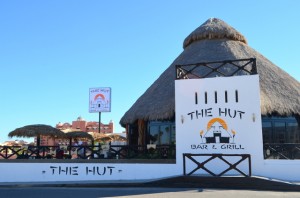 Roger has been coming to Rocky Point "every chance" he gets since before there were condominiums on Sandy Beach and now he's even more enthused about making the short trek from the Valley to play and sing at their new cantina with yet no new name. Says Roger, "Sometimes I feel kind of selfish because I have so much fun in Rocky Point!" His tone is almost apologetic.
Hey Roger, it's a sure bet that more than a few of your fans feel the same way getting to see and listen to you rock your heart out on that intimate little stage. It's such a perfect acoustic environment for you.
Roger believes the acoustics of the stage will make an alluring atmosphere that his musician friends will also like, and he plans to invite many of the best from all over the U.S. to take a break in Rocky Point and jam for a weekend throughout the year.  When he's around the southwest, we can probably count on Roger being a part of the jam sessions, too.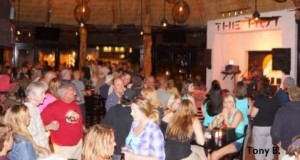 THIS JUST IN! 
The album Roger has been writing since 2012 is now complete and will be available on April 29th.  Titled "The Independent", it is the 7th studio album by RCPM  totaling 10, counting their three live albums.
You can pre-order The Independent now at www.peacetimegoods.com where you can also purchase all their albums and hundreds of other fine fun RCPM products.
And here's more great news for the thousands of loyal fans, known as Peacemakers, living in the Phoenix valley area! RCPM's album release concert is scheduled for Friday May 2nd at the Talking Stick Resort located at 9800 E. Indian Bend Rd. in Scottsdale.
For tickets and more information about the resort and concert, go to http://www.talkingstickresort.com/roger-clyne-and-the-peacemakers.aspx .
Because of the anticipated release of The Independent, the band's annual U.S. tour will start about a month later this year. However, it will not affect the June dates of Circus Mexicus in Rocky Point.
CIRCUS MEXICUS  (XXIII) 2014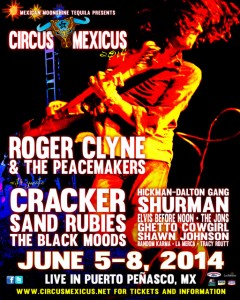 In fact, once again sponsored by Roger's own award winning Mexican Moonshine Tequila brand, Circus Mexicus this June 5-8 promises to be the biggest and best of the 23 the 23 presentations since 2000. More bands and entertainers than ever (11) are scheduled, plus the usual surprise musicians who come down just to jam and party for four days with their friends!
Everybody wins at the Circus Mexicus four day Fest of music and fun. After all it was voted #11 on Phoenix Magazine's 101 Bucket List (things to do before you die) in 2012. For many hundreds of fans, this classic event's Bucket List ranking is more like #11 through #1!
Since today's blog is more about breaking news, i.e. Roger and others acquiring The Hut and the release of his latest album, The Independent, we'll tease you with a look at the colorful poster and  save the exciting Circus Mexicus entertainment lineup for next month, closer to the actual event…who knows, there could be more surprises. Or just plunge right in to the latest Circus Mexicus developments at  www.circusmexicus.net/lineup/.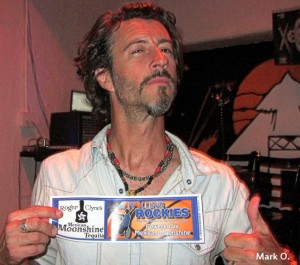 In the meantime, we'll keenly wait for Roger to settle on a name for his new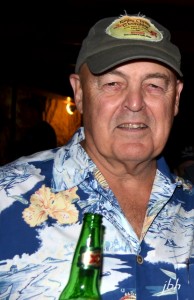 cantina so our readers will be among the first to know! Be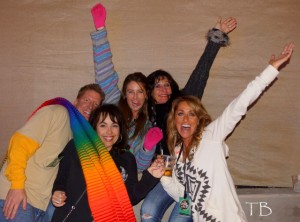 sure to keep checking the Mexican Moonshine and RCPM Facebook pages to learn when you might catch an intimate impromptu acoustic set by a relaxed and happy Roger Clyne on the cozy little stage even before the name changes.
We would like to close today's blog with an insightful expression shared by Roger in response to this question: "If you had to name just one attribute that contributes most to your obvious love for Puerto Peñasco, what would it be?" 
After naming a multitude of unique aspects and memories deeply important to him about the country, the people, the culture and specifically our little slice of paradise by the sea, even discussing how we might include one of his many favorites each month in our Sonoran Resorts blog, Roger remembered a scene that embodies his most ardent affection for Rocky Point and character of its people: "Admiring a sunset in the summer from Tucson Beach in Cholla Bay holding a beer along with a Mexican who had pulled up in his truck, turned the pure Mexican music on his radio way up as they do, with a friendly "¡Salud!" We tipped our beers in unspoken recognition of humanity toward the waning sun. That was an awesome unifying, planetary experience…unforgettable."
Thanks for sharing that ethereal experience, Roger. We'll look forward to more of them from you in the coming months.
This blog is powered by www.sonoranresorts.mx, Jim Ringquist, Director of Sales and Marketing.
Related Posts
Next week, the week of June 3-9, 2013 is already the greatest…