Our announcement last month about the May 25th date for this year's 2nd Annual Las Vegas Night for Charity hinted that this gala event would be even bigger and more exciting in its second year due to the overwhelming success of last year's party. And
we do mean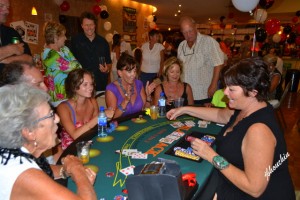 party! 
Now that planning has kicked into gear, the details are getting pretty exciting. Last year's gala, in addition to all the fun and excitement of a real Las Vegas atmosphere of women dressed in evening dresses to those in shorts and comfortably dressed men expressing glee at the blackjack and roulette tables, it also turned out to be a very social evening with old friends, community leaders, celebrities, residents and regular visitors alike, catching up on each other's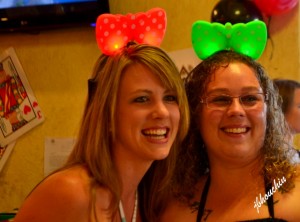 lives since they'd last been together, and the friendly ambiance lent itself to new introductions between strangers, many of whom, enticed by the party atmosphere, came in right off the beach and made lasting friendships through the evening.
Toward the end of the night everyone will use their stash of Charity Chips to join in on some fierce competitive bidding for the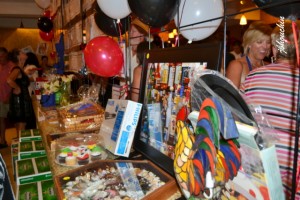 great and valuable prizes donated by local businesses and individuals to help raise money for DIF.  For those who are not frequent visitors to our little slice of paradise by the sea, DIF stands for the City of Puerto Peñasco Family Assistance program that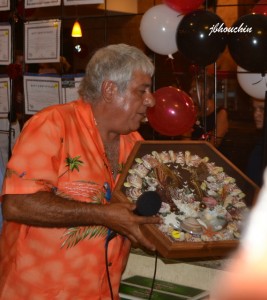 has helped needy children and families in the area for over 35 years in times of sickness, hunger and personal need.
Everyone in attendance last year seemed to be very much aware of the charitable goals of the evening and dedicated themselves to helping by purchasing extra Charity Chips when their luck ran less than lavishly on the tables, knowing that all the money spent on those chips also went to DIF.  Everyone knew—and knows by now—that every penny spent on the tickets which are $35 dollars each will go to DIF. Last year, Las Vegas Night for Charity produced one of the largest single donations of the year for DIF. What's even better is that each $35 ticket you purchase for the affair includes $300 dollars in Charity Chips to use on the tables and all the chips you end up with at the end of the night can be used to bid on the fabulous prizes.
From the BREAKING NEWS Department:
We're excited to announce that again this year we will have a Texas Hold 'em Tournament due to popular demand. Last year, in addition to the sold out tables full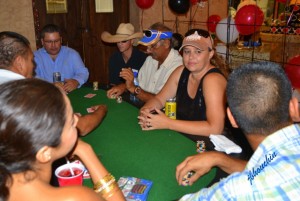 of real serious poker-faced aficionados (complete with cowboy hats, aces and kings peeking from the hat bands) the "Winner Take All" tourney drew a crowd of spectators all evening long. If you want to participate in the tournament please reserve your seat soon by contacting Jim Ringquist at rockypointjim@gmail.com.
Our brand newly rebuilt and owned Ocean View Restaurant at the Sonoran Sky will be catering the event taking place in the spacious 4,000 square foot 2nd Floor Sky Conference Center.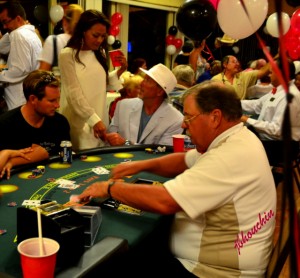 Great prize donations from generous businesses and individuals are starting to arrive at our main Sales Administration Office in the Sky. We hope everyone who helped last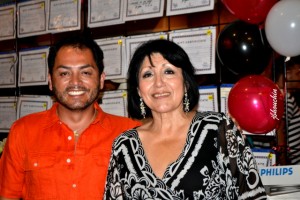 year will again help us this year with their unique contributions. If you didn't donate anything last year, please consider doing so this year. You can contact Jim Ringquist, Director of Sales and Marketing for the Sonoran Resorts at rockypointjim@gmail.com; his direct local line is 382-8547, or from the U.S. at 602-476-7511.
Tickets are $35 USD each and include $300 in Charity Chips. Tickets are being designed and printed as of this writing, and will be on sale through our Sonoran Sky sales office, on line and at the door.
You'll want to mark the weekend of May 25th on your calendar for a stay in Puerto Peñasco. A day at the beach, an evening in "Vegas", and all for a worthy cause! What more could you ask for?
This blog is powered by www.sonoranresorts.mx, Jim Ringquist, Director of Sales and Marketing.
Related Posts
This year marked the 11th annual January Jam that began as an…

It has been less than two years since Mayor Kiko Munro inaugurated…

Each and every year, as we mingle through the…