After being blown away by last year's premier presentation of pure and colorful Mexican Folkloric music, singing and dancing, it's hard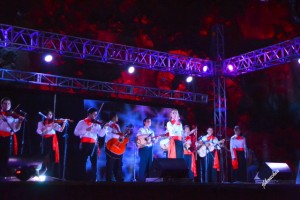 to believe how it could be topped this year. However, after speaking with Martín Martínez, head of the organizing committee again this year along with Laura Palacio and Carmen Martens, we're convinced that everyone is in for a night of spectacular entertainment, good food and of course great pure Mexican tequila!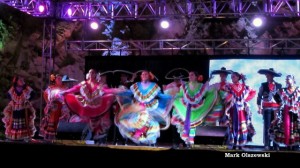 The venue once again is the Whale Hill Amphitheatre, which has received a detailed makeover assuring that the amazing light show against the natural rock cliff background will be aglow all evening to shock even the wildest imaginations of young and old, expats and natives, residents and visitors along with the sounds and colors of "Traditional Old Mexico." Thanks to the creative talents of Socorro Gonzalez and Nina Mier of Cine Club Primera Toma, this year will have old-time Mexican movies showing continuously against one section of the giant cliff.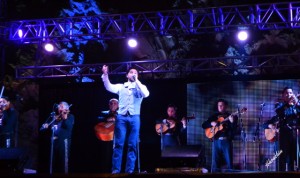 Even though he won't release the names until he has signed contracts in hand, Martín assures us that he is in final negotiations with several nationally famous Mariachis and singers to bring even more excitement to this year's event. Like last year, there will be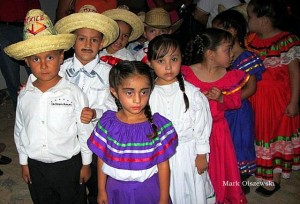 highly talented Mexican Folkloric Ballet Dancers and, again topping the cuteness charts will be the young children dancing to traditional folklore songs in full costume!
Martín expects more exhibitors this year representing tequilas, restaurants, developers and others. If you are interested in having an exhibitor space at the Tequila Festival, please contact Martín Martínez by email at marrmartinez@hotmail.com or on his local cell at 638-380-5496.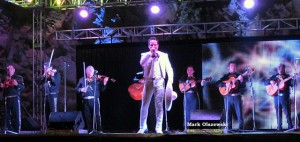 A promising new event at the Festival this year is the "Margarita Contest" that will be organized by the Mayan Resort Food and Beverage department and sponsored by Tequila Peñasco. The contest will be  made up of 10 bartenders from mostly local establishments competing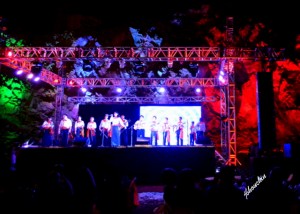 for a prize of $500 USD for the "Best" Margarita as determined by four judges who will be basing their votes on Creativity, Originality and, of course, Taste. In addition to the $500 prize, the winner will have bragging rights until the 3rd Annual Tequila Festival next year.
Festivities begin at 6:00 PM and are scheduled to end around 11:00 PM. General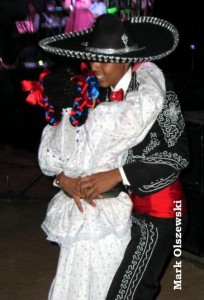 admission to the Tequila Festival is only $10 USD and VIP Tables of 10 are $200 USD and include a bottle of tequila per table. You may also purchase individual seats or any portion of a VIP table for $20 USD per seat. VIP tables cover the area closest to the stage and have table service. Please contact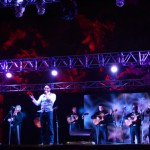 Martín to reserve your VIP seating. Email: marrmartinez@hotmail.com Cell: 638-380-5496.
There is a sound basic reason that we can count on the Tequila Festival to be a grand annual event in Puerto Peñasco: Martín Martínez grew up in a house within sight of the Whale Hill Amphitheatre, and ever since he can remember, Martín imagined what a great place it would be for big shows and concerts. Now that he is an adult and owner of Terranova Properties, El Guamúchil Restaurant, Terramar Restaurant and its adjoining "Good Night" Bar, all located on the Juarez entry road to the Malecon and right across the street from the Amphitheatre, he is in a position to bring his long time passion to fruition—a passion he proved last year is one that should be shared with as many as possible.
It's worth scheduling the weekend of May 4th to our little slice of paradise by the sea to partake in the colors and sounds and tastes of Mexico and to share not just Martín's passion, but the passion of national tradition that is "Old Mexico."
This blog is powered by www.sonoranresorts.mx, Jim Ringquist, Director of Sales and Marketing.
Related Posts