Just in case you have wondered what will happen after our home port opens with one cruise passenger ship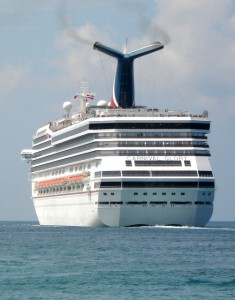 departing for a yet to be finalized itinerary around the Sea of Cortez; for example, you may wonder if one  ship will make that much difference in our economy. That should be an easy one.
We all know what an increase of 3,500 visitors arriving pretty much all at once upon our little pueblo can make to our economy (that's about how many passengers an average small cruise ship carries).  The annual bike rally brings those kinds of tourists to town; Roger Clyne's fans hit that mark during his Circus Meximus; Spring Break is yet another period that brings young visitors to town in large numbers.
The answer, then, is yes, we do have somewhat of an idea of what an influx of 3,500 visitors all at once will have on our town.  That is if we compare that influx with what we know from past experience, i.e. most of the visitors are repeat visitors, or they are traveling with repeat visitors, their stay will be from one to three nights, and they'll probably spend more money on alcoholic beverages and memorabilia than food while here, then Adios until next year.
All growth has to start someplace, right? Even in the case of our home port, you have to think of growth in stages
from beginning (easy to imagine words like "trickle", phrases like "small at first" and so on) to "mounting" to "accelerated" and then even to "critical mass". Well, to an extent, this is a good, reasonable, though traditional, way to look at how the cruise market will affect us economically in the beginning.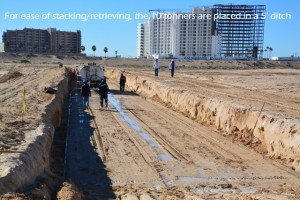 Surely, if we stock up on trinkets and booze, beef up our service staffs, clean up our taxis and repair them to reliable running order, we should be pretty much ready for an onslaught of visitors running into the thousands.  Surely…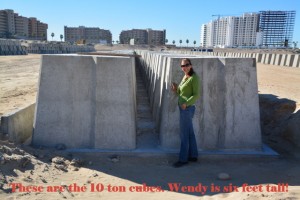 But, wait just a moment. All those other slews of visitors with which we have experience arrive once a year. We have one whole year to think about it, plan for it, supply for it, hire for it, clean up after it, and get ready for next year's event.
Cruise departures and itineraries are weekly…w e e k l y…WEEKLY! Aren't they? Well, no. These passengers who come to town at least the night before the cruise departs, average 1.5 days in the departure city before their cruise…and that's not all that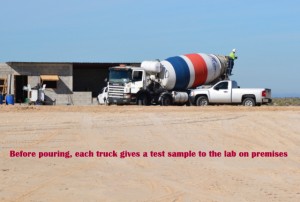 needs to be factored in. What about the fact—and when talking cruise passenger facts, we get to deal with figures derived and proven through
40 years of meticulous study—that every passenger who leaves on a cruise returns to the same location either 7 days later or sometimes sooner.
These factors add an entirely new dimension to what the impact of cruises add to a destination. We'll be delving into those in great detail in our future reports.
Well, actually we didn't stroll the pier with Wendy Winzer, Project Administrator for the home port, this week. We met at the area you've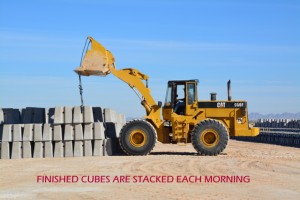 surely noticed in the flatlands behind the resorts where the quad riders try to see how close they can come to breaking bones before wrecking their toys.
Down here, each day a dozen cement trucks meet to pour a precise mixture of cement into imperfect (on purpose) squarish molds that will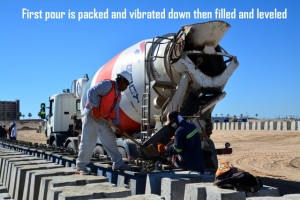 dry over night into one ton cubes and be stacked upon other cubes until approximately mid February when the project will begin hauling them to the pier to restart the building process that this time, at the specific request of the cruise lines, will include extending the length of the pier's first phase from 880 meters to 940 meters, then exte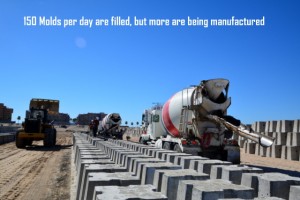 nd the second angle from 380 meters to 411 meters so it will reach water deep enough to handle docking of slightly larger cruise ships. In other words, the cruise lines are already addressing the fact that the growth of departures in the Sea of Cortez is obvious and imminent.
We'll leave you with a few facts some of us—who've stood next to these "artificial" boulders thought nearly unbelievable: The smaller cubes weigh one ton each. It will take 73,000 of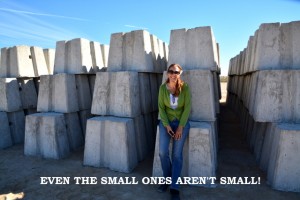 these to complete their job in making the pier. The larger cubes weigh in at 10 tons each and will be used on the outside (on the breakwater side) to reinforce the stability of the pier. Each cube is molded in such a way as to naturally fit snugly (if you can use the word "snug" in conjunction with a 10 ton concrete cube…) with the other cubes for a structure that will last many life times.  The smaller rocks are still being pulled from the quarry and will be used for the inner structure before being packed in by the one ton cubes and later covered by the 10 tonners.
Each daily load of cement arriving in the mixers is tested as to consistency from which they can determine its projected lifetime under the salt water. There is a lot that goes into building a pier, and while to us, it may seem not much is happening, be assured that nothing has stopped behind the scenes, and it's all for our future and our safety!
There is a lot more news for next month's edition of  Part XI: Economic Impact of Home Port on Puerto Peñasco.
This blog is powered by www.sonoranresorts.mx, Jim Ringquist, Director of Sales and Marketing.
Related Posts
This year marked the 11th annual January Jam that began as an…

It has been less than two years since Mayor Kiko Munro inaugurated…

Each and every year, as we mingle through the…