That's right; this Saturday night May 25th is the big night to raise money for the Puerto Peñasco Charity, DIF, the 37 year old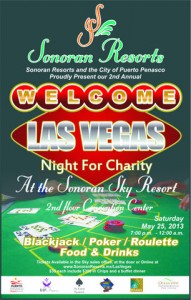 Municipal Family Assistant Fund that helps children, families and individuals with everything from medical services to rehabilitation to food boxes, student breakfasts and so many other services.
This is our last announcement, and while we don't want to give away too many surprises in store for the evening, we do want to update you on the important things that will make you want be sure and come out Saturday night.
First of all, we made some changes to benefit everyone this year with regard to the prizes—and, by the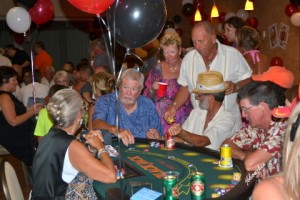 way, we have over 80 fantastic prizes already thanks to the generosity of our local businesses!  When you present or purchase your ticket at the door, your ticket stub will be good for $300 in "Charity Chips" and one entry into three raffles to be held during the night. So, rather than waiting until the end of the night and bidding on all the loot available, the majority of the prizes will be given away during those drawings throughout the evening. Don't worry, you'll be able to purchase additional raffle tickets all evening to increase your chances of taking home one of the great prizes that range from spa treatments to dinners, bracelets and watches, artwork, tequila, weekends for two and four people and much, much more.
For an up to date list of all the wonderful prizes, go to www.sonoranresorts.mx and click on the Las Vegas Night button, then the Sponsors button.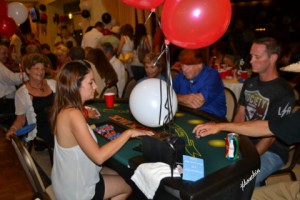 In case you just love them, there will be an auction for some big prizes at the end of the night. We're also reserving three big prizes for the three people who turn in the most chips at the end of the night. These are "Charity Chips" and can be used to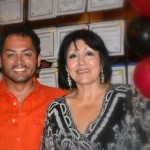 purchase raffle tickets and to bid on prizes at the end of the night, but as you probably know, Mexican law prohibits us from allowing the chips to be turned in for cash. So, spend them gambling, purchasing raffle tickets or bidding on some big prizes at the end of the evening, or turn them in and possibly win that way.
The new Ocean View Restaurant in the Sky Resort will be catering a first class buffet this year under the direction of Chef Franklin who will oversee the entire food fare and promises a memorable spread.
The event will be held in the 2nd floor conference facility of the Sky Resort which gives more space for the 15 Black Jack Tables, a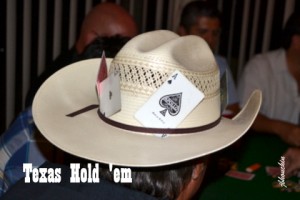 Roulette Table and the popular Texas Hold 'em Poker Tournament. Tickets are $35 US dollars each and include entry, $300 in Charity Chips for gambling, Buffet, and a raffle drawing. You can purchase additional raffle tickets and more Charity Chips at the City of Puerto Peñasco desk in the casino area where you pick up your initial chips. One hundred percent of the money goes to DIF.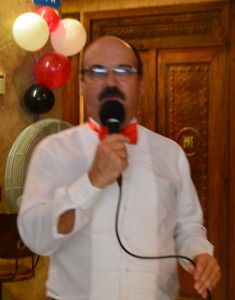 We are lucky and grateful to have Randy Van Hulle, owner of Ace Casino Rentals of Tucson which he founded in 1987 and now has over 3,000 corporate functions to his credit lending his expertise to our event again this year, training the dealers on how to make sure you have a grand time while raising money for the most worthy DIF charity.
Finally, don't be surprised to see two stationary professional video cameras and one roving cameraman around all evening because our most creative leader, Mr. Jim Ringquist, is making the entire night available on our Pay Per View web site so if you just absolutely can't make it for the action, you can still help DIF by watching casino night unfold live on your computer! What a great way to help everyone be a part of the overall effort!  To take advantage of this Pay per View opportunity and help DIF at the same time simply go to www.sonoranresorts.mx/live and follow the instructions. It's only $5.00 USD and all the proceeds go to DIF.  Now you can join us one way or the other! For more information and to purchase tickets to the event, call the Sonoran Resorts sales office at 602-476-7511 or locally in Puerto Peñasco at 638-105-9357…and thank you for your support.
This blog is powered by www.sonoranresorts.mx, Jim Ringquist, Director of Sales and Marketing.
Related Posts
Saturday July 4th is the date to mark on your calendar for…

What a pleasant trip it is to get to know this guy…

Like last year, casino chips (for charity) started flowing well before the…