Around noon on Saturday, May 5 along Sandy Beach a colorful array of sails guided 14 catamarans into position for the annual Spring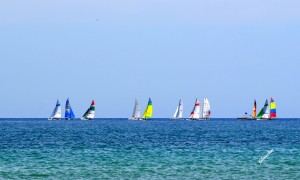 Fun Sailfest put on by Multihull Fleet 42 of Phoenix, the only open-class multihull sailing club in the Southwestern region.  They also have a Laser Fleet, and in actuality welcome any other small monohull sailboats as well. 
In their own words, "Everyone is Welcome in Fleet 42!"  Learn more about this active sailing club at: www.fleet42.org . The club holds two events in Rocky Point each year.  The next one is a two day racing regatta in October when they hold long distance triangle races on Saturday and shorter triangle races on Sunday. The lengths of the catamarans in this two day Fun Sailfest ranged from mostly 16 footers, a few 18's and a couple of the faster 20 foot sailboats requiring a crew of at least three sailors. Here are a few photos of these colorful vessels in various positioning maneuvers during the beginning heat of the triangle regatta on Saturday Module Art panneaux.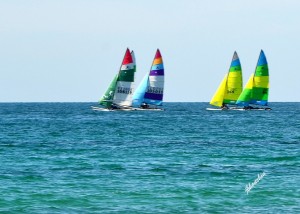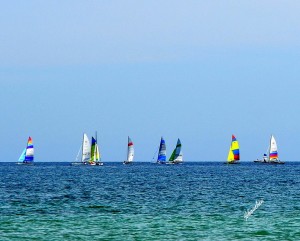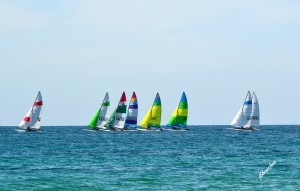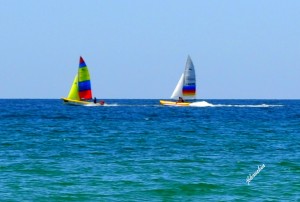 This blog is brought to you by the Sonoran Resorts Sales Group, Jim Ringquist, Director of Sales.
Related Posts
This year marked the 11th annual January Jam that began as an…

It has been less than two years since Mayor Kiko Munro inaugurated…

Each and every year, as we mingle through the…