Here is some sage advice from the Circus Mexicus organization who don't want fans to miss out on the best ticket deals. As they do every year, the VIP tickets are sold out, but you can still purchase General Admission tickets online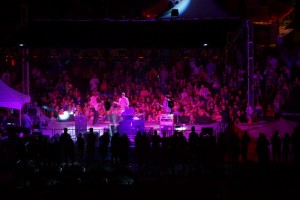 at www.circusmexicus.net including one night only tickets for Friday or Saturday, as well as the discounted Friday and Saturday combo ticket. For the discounts, you need to get your tickets this week because the discounted advance sales end on Monday, June 8th at NOON Arizona
time. Door sales will pick back up in Puerto Peñasco beginning Wednesday June 10th. For everything you need to know about ticket sales and information, check out www.circusmexicus.net/tickets.
This year, 2015, marks the 24th Circus Mexicus concert by Roger Clyne & The Peacemakers since 2000 and it's expected to break the attendance record. "We're all really excited about possibly playing  both Friday and Saturday nights for record crowds," according to Roger Clyne. "We can't wait to plug in! We're going to start Set 1 on
Friday night with "Mexico" and finish Set 2 on Saturday night with "Nada." We'll fill both set lists with different songs from our catalog and we'll have some of our friends joining us on stage for some surprises."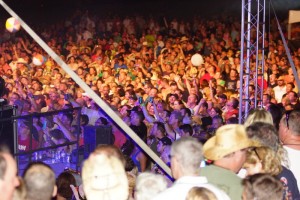 Organizers will be bringing a bigger stage this year for Friday and Saturday nights than in years past to provide the best experience possible. They've also bumped up the orders for fireworks, beer, tacos and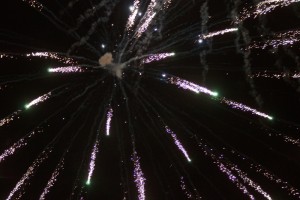 bathrooms!
Shows on Thursday and Sunday at JJ's Cantina are included with any Circus Mexicus ticket purchase as well as at Banditos throughout the weekend.  You can check out band line ups with show times and Will Call information at www.circusmexicus.net/lineup.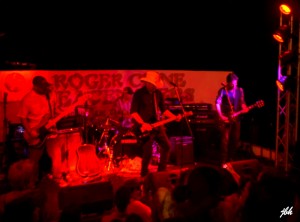 If you are still needing to secure a place to stay, contact RPR Mexico at 866-483-3379 for condos on Sandy Beach as well as homes in Las Conchas for rent.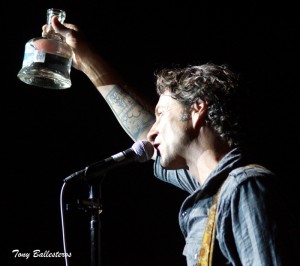 With just a week to go for this exciting annual Rock and Roll Bash, you have just enough time to check your dancing shoes and lay out your RCPM Peacemaker wearables so you can re-stock with this year's new goodies available at every event!  Colorful sunsets and smooth Mexican Moonshine await your arrival!
This blog is powered by www.sonoranresorts.mx, Jim Ringquist, Director of Sales and Marketing.
Related Posts
Dates are set, tickets are selling at a quick pace, and RCPM…

It's Hard to get Enough of a Good Thing When It's the…

Outta Town Productions, founded by long time Rocky Point lover, Luis Garrido,…