About the only thing in common you'll find with the four Sonoran Resorts is their quality construction and their position snuggling up to Sandy Beach in Puerto Peñasco, Sonora, Mexico. All other aspects offer their own uniqueness, whether you're checking in through the lobby entrance or gazing up at the verandas, each and every one of which provide guests a calming full vista across the beach to endless reflections of the Sea of Cortez.
After that commonality, what you begin to appreciate is the uniquely charming atmosphere of each resort in their hospitable welcome that begins from the time you check in until you hit the pool bar or beach and beyond up to your sad good-bye. Opening the door to your accommodation at the Sonoran Sea, an experience alone that will take your breath away as you realize for the first time that memorable view of the sea awaiting through the triple wide glass doors will be there for you throughout your stay.
The 208 unit Sonoran Sea was completed in 2004 as the second of four luxury resort condominiums built by the Sonoran Resorts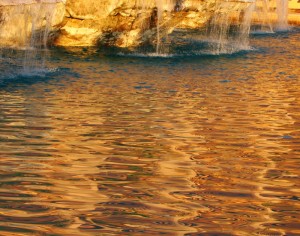 Partnership, a strategic bi-cultural alliance of one American and two Mexican families formed in 2001. Determined to improve on each project they built, the Sonoran Sea even closer to the water and offered more amenities, improved common recreation areas including a delightful swim up bar surrounded by three pools, one of which is an upper negative edge beauty with a sunset view you'll never forget, waterfalls and two party-sized Jacuzzis.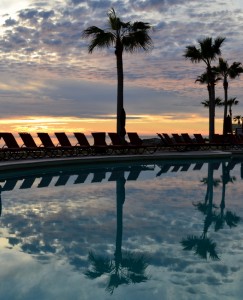 The Sonoran Sea, with its design focus on sea views from the time you walk into any unit, coupled with the spacious verandas that invite one to enjoy the sea and its fresh breezes from outside with family and friends, sold out completely shortly after construction was finished, setting new records for sales on Sandy Beach.
Living in the lap of luxury nestled next to one of the world's most luscious beaches is only surpassed (well, at least equaled) by the meticulously maintained landscaping and friendly staff of highly trained and efficient specialists who are always happy to make your stay even more pleasant.
Indeed, the Sonoran Sea has a personality all its own, for the enjoyment of all!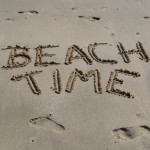 A re-sale office is located in the circular marble-floored lobby with winding marble and hardwood stairs leading to the elegant mezzanine where owners and guests can enjoy the fully equipped gym and computer room. Downstairs guests can look into Scuba diving at the Dive Shop or discover what units are for sale and discuss the details with a knowledgeable professional sales agent under the direction of Jim Ringquist, Director of Sales and Marketing for all the Sonoran Resorts.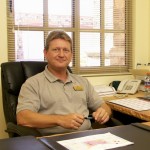 To learn more about purchasing a condominium, or selling one you own, you can call (from the U.S.) 602-476-7511 or email Jim at RockyPointJim@gmail.com . You may also wish to browse the Sonoran Resorts web site that is full of color photos showing units in all four resorts. Just go to www.sonoranresorts.mx and imagine what paradise is like.
Should you want to stay at the Sonoran Sea for a week or a weekend and enjoy these luxurious fully-equipped units as a beautiful beach front resort, you can visit www.rprmexico.com and actually book your stay on their easy to navigate website.
This blog is powered by www.sonoranresorts.mx , Jim Ringquist, Director of Sales and Marketing.
Related Posts
This year marked the 11th annual January Jam that began as an…

It has been less than two years since Mayor Kiko Munro inaugurated…

Each and every year, as we mingle through the…