A world of adventure awaits you at the Sonoran Scuba Dive and Activity Center located in the Sonoran Sea Beachfront Resort condominiums on Sandy Beach in Puerto Peñasco, Sonora, Mexico.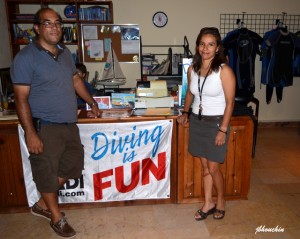 The "Dive Shop" or "Activity Center", as it's commonly referred to is
owned and operated by Daniel Guemes Castorena and his wife, Erika Reyna Castro, both PADI certified divers and much more. Daniel is a PADI Instructor Development Course (IDC) Staff Instructor which means he is qualified to teach the teachers all the way to the Master Diver level. Erika herself is a PADI certified Assistant Instructor and Open Water Scuba Instructor.  In other words, if you're looking for PADI certification at any level, you cannot do better than the Dive Shop at Sonoran Sea Resort.
Don't forget that you'll be diving in a sea rated one of the top five in the world because of its biodiversity. In fact, the famous underwater adventurer, Jacques Cousteau himself called the Sea of Cortez "the aquarium of the world" because of the number and variety of marine life calling this, the youngest of all seas (less than six million years old), home.
If you've never dived before and would like to learn, Erika or Daniel will start you out with a four hour course to teach you how to use all the equipment in the swimming pool. That course also counts as Dive #1 of four dives required for PADI Open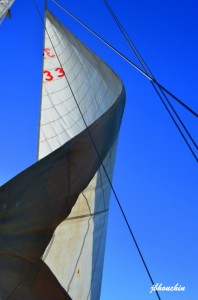 Water Scuba Certification.
Daniel, a mechanical engineer, and Erika, a nurse by profession, came to us with their two children from San Luis Potosí where they owned a dive shop for seven years. Daniel had always wanted to live by the ocean and wasn't really particular where. When Erika finally gave in to his desires they started researching destinations on the internet—literally every aspect of the information they used to make a decision to come check out Puerto Peñasco came from the internet, even a house to rent. They arrived in February of 2010 and, as is the case with most residents who've relocated here, they fell in love with our little slice of paradise by the sea;  returned to San Luis Potosí and sold everything in two weeks so they could get back to Puerto Peñasco.  They are so glad to be here and be able to offer so many services to visitors.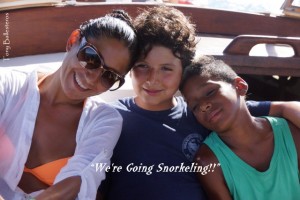 If you're like most, snorkeling might be more your cup of sea. There's plenty to keep you amazed as you float on the surface peering down through the calm, clear water at any number of fish and plant life. Above the surface, gaze at the variety of shore birds flying by so close you'll think they know you, with the occasional pelican floating by within an arm's length. You'll have the confidence of knowing that Erika or Daniel are right beside you pointing out and explaining the more interesting sights.
They will take you to their favorite spots aboard their really cool sail boat, Xiutla, and you'll get to know Captain Israel Camacho Ruelas who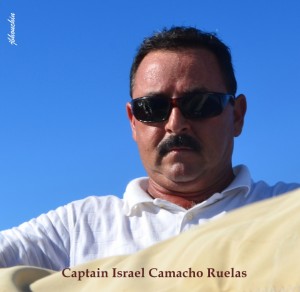 has navigated the Sea of Cortez for 20 years with 10 of those as a captain. In fact, if you read our blog regularly, you're already familiar with how compassionate Daniel, Erika and Israel are as they helped a couple recently have a very happy ending to an otherwise traumatic experience when their car was stolen. If you haven't read that one, please do at https://www.sonoranresorts.mx/?p=9824.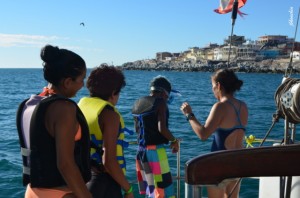 You can also take the Xiutla for diving and snorkeling tours all the way to Bird Island where you can get up close and personal with, among many other marine species, sea lions, blue and brown footed boobies, and the occasional whale shark, on which, when seen, the experienced divers will want to hitch a ride. You'll also like the fact that the minimum for this all day affair is only four people and includes two meals, snacks, soda, water, coffee and tea. (If you like spicy snacks, get Israel to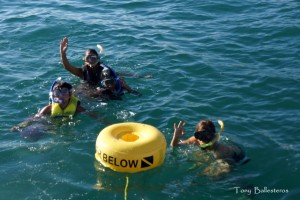 whip you up some of his chili peanuts!) For certified divers the cost is only $120 each; for snorkelers it's just $90, and for the Discovery level scuba beginners, it is $160 and counts toward your PADI certification.
As the official Activity Center for all the Sonoran Resorts and open to the public, and because they are really nice folks, Erika and Daniel have some unbelievably reasonable prices for renting other fun things like volleyballs and basketballs for just $3.00 a day; you can rent a movie for a buck; inner tube floats for a buck; check out a book for free, or a beach towel for a refundable deposit when you bring it back. If you've snorkeled before you can rent snorkel equipment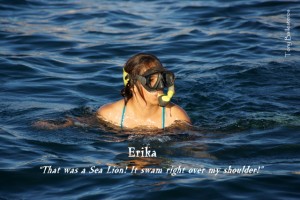 at very reasonable prices and go exploring off Sandy Beach by yourself if you wish. You can rent single or double seat kayaks, boogie and skim boards, tennis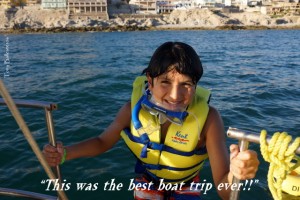 racquets, life jackets and even wet suits. They are all right there in stock at the Center.
You can even book a jet ski, a sail boat ride, a bucking banana boat ride, a sunset cruise, a fishing trip, go  horseback riding, parasailing and ultra light flying, all for the same price you'll pay booking them direct — without having to drive around looking to find out their schedules.
Water and beach activities are a major part of any visit to Rocky Point and we're lucky to have a couple like Erika and Daniel to conscientiously serve our visitors, no matter where they are staying. If you are staying at the Sonoran Sea while visiting, you can call the Dive Shop and Activity Center by simply dialing 2100. If you're anywhere else, call the shop at 638-382-8251 Ext. 2100. Normal business hours are from 9:00 AM until 5:00 PM. You can also send an email to danielguemes@yahoo.com and visit their facebook page at www.facebook.com/sonoranscuba.
This blog is powered by www.sonoranresorts.mx, Jim Ringquist, Director of Sales and Marketing.
Related Posts
This year marked the 11th annual January Jam that began as an…

It has been less than two years since Mayor Kiko Munro inaugurated…

Each and every year, as we mingle through the…