Sunday October 6th topped off a weekend of great music and wacky one club golf with a fun and colorful,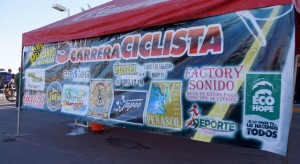 but serious bicycle race hosted by the Club Pelícanos of Puerto Peñasco for the fifth consecutive year. And when we say serious, how does peddling 36 miles along the varying grades of our new coastal highway sound? That's what both age categories (under age 45 and the "Veterans" over age 45) of the men's course entailed. The women had to complete a 24 mile course to qualify for one of the really cool Pelican trophies that were awarded for first through third place in all three categories.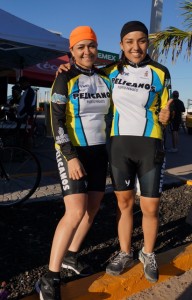 Departure was scheduled for 8:00AM from the Barclin Pemex/Circle K (the last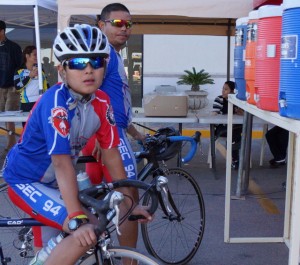 stop on the Sonoyta Highway), but nearly a hundred entrants were gathered by 7:00 for an hour or so of preparation, double-checking and testing equipment and sharing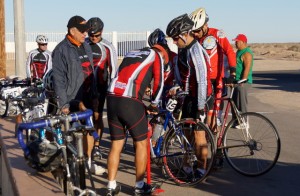 what was obvious camaraderie among a genre of like-minded, totally fat-free fit folks out to test their skills and stamina against those of their peers doing what they love—pushing the bike and themselves to the limit from start to finish.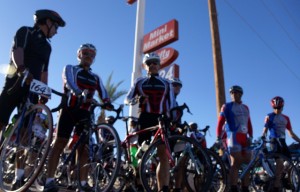 The entire group departed at the same time in a flash of yellows, blues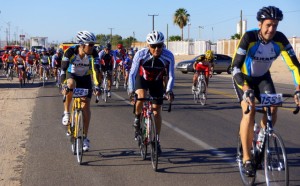 and reds from the sleek cycling uniforms donning logos and team colors from clubs that had come to race from
Caborca, Nogales, Hermosillo, Baja California, even a handful from California.  A Puerto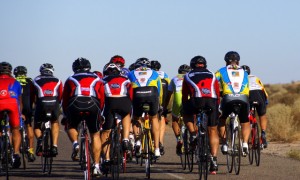 Peñasco police escort kept pace out front of the leaders and a caution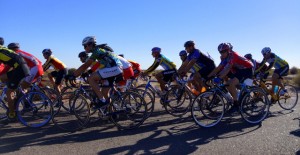 vehicle flanked the rear.  A fire department ambulance was strategically placed along the route and the turnaround points were clearly marked for the women and men.  We dropped the top on "Goldie" the Sebring and worked around the groups of racers so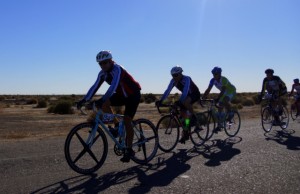 friend and photographer Tony Ballesteros could do his photo thing and not have to hang out a window.  It was a perfect day for that, unless you were peddling away for 24 or 36
miles!
This event was in celebration of the 5th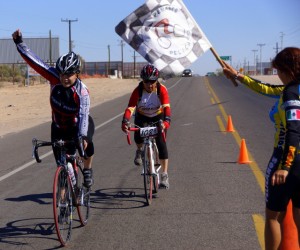 anniversary since the founding of Club Pelícanos de Puerto Peñasco.  The main sponsor was Tequila Peñasco, whose Chief Financial Officer, Charlie Muratore is a founding member and this year's event director.  And, by the way, an avid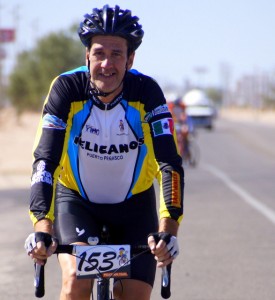 cyclist who placed second in the "Veterans" category of this race, crossing the finish line with a smile on his face that remained the rest of the morning.
Family, friends and aficionados gathered at the finish line to cheer and applaud every rider as they completed the grueling race; a race that brought a bunch of folks closer together as friends, athletes, hosts and visitors.  They seemed as happy for the winners as they would have been for themselves as winners. Now, that's a show of sportsmanship!
The winners met with rousing cheers as they received their trophies: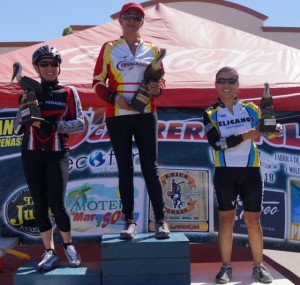 Women's Category
1st Place – Lidia Noregia
2nd Place – Rosario Isaias
3rd Place – Aracely Sotelo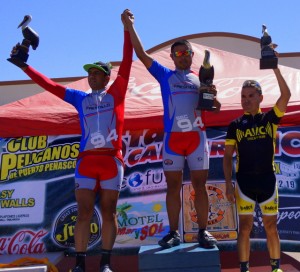 Men's Under Age 45:
1st Place – Armando Madrid
2nd Place – David Gandaria
3rd Place – Rafael Quintero Soto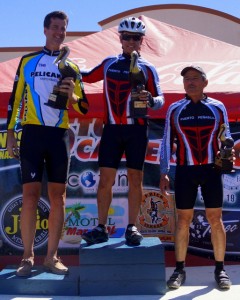 Men's "Veterans" Over 45:
1st Place – Nelesio Bajorquez
2nd Place – Charlie Muratore
3rd Place – Roberto Abril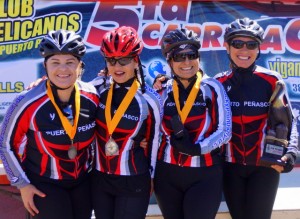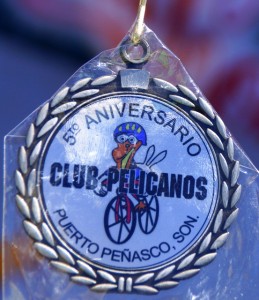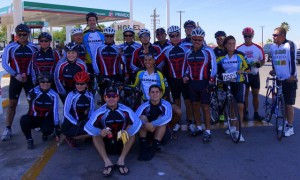 The host club also awarded handsome medals to those who place 4th through 13th in each category. What a great group of people, these cyclists, in spite of their perfect Body Mass Indexes! It was also another successful anniversary for Club Pelícanos de Puerto Peñasco.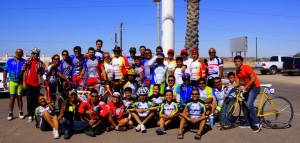 This blog is powered by www.sonoranresorts.mx, Jim Ringquist, Director of Sales and Marketing. 
Related Posts
With well over 40 cars and trucks plus nearly a dozen really…