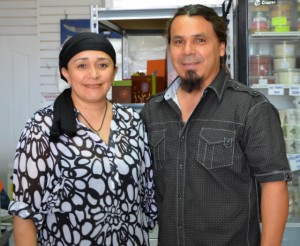 Carlos and Michelle Hopkins have been running the Puerto Peñasco branch of their 30 year old family owned restaurant supply business now for about five years. They built a solid reputation among locals, visitors and chefs supplying food and supplies to restaurants all over town from their former warehouse facility near Josefa and Benito Juarez.
Adapting to the challenging economic times along with their customers, Michelle and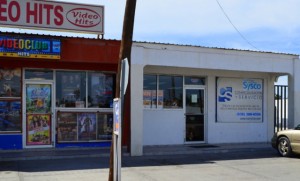 Carlos recently moved their service to a smaller, more manageable store front on the corner of Juan de la Barrera and Kino, right across from Numeros next to the video store.  From this location they can continue serving walk-in business and have developed a stream-lined delivery system, much like drop shipping, from their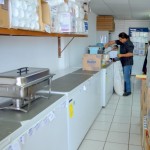 headquarters in Nogales that keeps their prestigious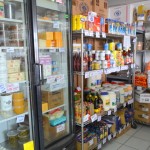 restaurant clientele in stock. Indeed, their loyal customers include the likes of Pan e Vino, Chef Mickey, Brothers Pizza, Boo Bar, and others. It's reasonable to assume that if CS is preferred by those popular eateries, then CS should certainly have everything we look for to fill our home cooking needs.  One visit to their new location proved that assumption to be correct.
The public is always welcome to purchase from their fully stocked depot of hard to find foods and spices (Fresh Refrigerated—yep, refrigerated—Eggs, Cheddar Cheese, English Muffins, Rye Bread, Marble Rye, Sour Dough, Real Butter, Worstershire and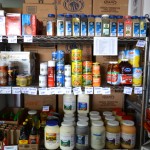 Soy Sauce, Dijon Mustard and a slew of Herbs and Spices), canned and bagged goods (Nestea, Tempura Mix, Varieties of Mixed Nuts, Dried Mushrooms, Baby Clams, Mandarin Oranges and much more),  kitchenware and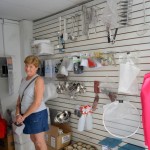 supplies (Restaurant Quality Pots and Pans, Utensils, Aprons, Cloth Napkins, Scales, plus plastic and paper supplies) as well as a surprising array of frozen food choices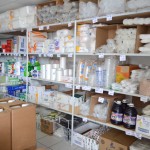 usually found only in the U.S. (Lobster Tails, Pastrami, Sliced Pepperoni, Thick Quality Bacon, Sausage Patties, Chicken Wings, Thighs and Breasts to name a few) at prices you'll be hard pressed to match elsewhere. You can even get your knives sharpened at CS Supply for just $15 pesos!
During our visit, we first labeled it "The place where you go when you can't find it any place else." Later we determined CS Supply should be "The place where you start."  For inquiries or more information, call Michelle or Carlos at their Puerto Peñasco Land Line:  638-388-6556.
This blog is powered by www.sonoranresorts.mx, Jim Ringquist, Director of Sales and Marketing.
Related Posts
It has been less than two years since Mayor Kiko Munro inaugurated…

Since the very first Sonoran Resorts Las Vegas Night for Charity in…

Each and every year, as we mingle through the…