When we were younger, running around Rocky Point (or any other unfamiliar vacation site) we risked our lives on quads and forced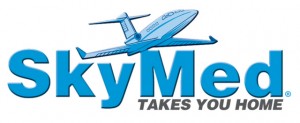 our trucks up sandy mountains until they almost rolled over and other crazy, injury-prone antics we performed in the name of adventure.  Some of us were lucky enough to make it through those days, others made it with nominal to serious injuries, their friends and relatives wondering if they would make it all the way back to Tucson or Phoenix or their home towns even farther away still alive as we arranged for emergency evacuation by ground or air.  And, if we were involved, we also know the huge expense involved to pay for such emergency evacuation, especially if it occurs in another country.
Enter SkyMed Emergency Air Evacuation, the travel related membership service founded in 1989 for the specific purpose of providing an affordable way for its members to both physically and financially survive a life threatening injury or illness especially when they are traveling. It doesn't take long to find oneself beyond one's comfort zone when it comes to medical concerns. In case of an emergency we want to be seen by our doctor, in our hometown, in a hospital we know and trust.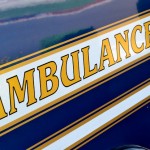 According to SkyMed, who operate in 32 countries with headquarters in Scottsdale, Arizona, the cost for such evacuations ranges from $9,500 to $50,000 USD and because emergency evacuations from foreign countries aren't covered by most insurance policies, payment is normally demanded up front.
Even as permanent residents here in Rocky Point, and certainly for visitors, in a critical medical emergency, most of us want to be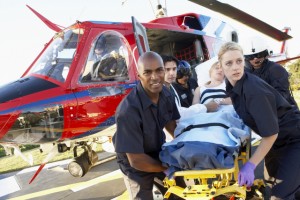 taken to our doctor or specialist with whom we are familiar back in the USA. This is where SkyMed could provide the peace of mind for us to enjoy a stress-free life style here in our little slice of paradise by the sea.
When we heard about the services of SkyMed, it seemed like a real solution to fill the affordability void that exists for the situations in which we might find ourselves here in Rocky Point:  like needing to get to a hospital in Tucson or Phoenix (or anywhere in the U.S. or Canada for that matter) as soon as possible.
Upon our inquiry as to the existence of emergency evacuation services, Kory Bonini (read more about Kory at: https://www.sonoranresorts.mx/?p=8130) suggested the SkyMed membership service and set up a meeting with her friend and SkyMed member, Linda Scholey. Linda had a personal experience with SkyMed and was so impressed she became a representative of the company.
Listening to Linda it became obvious that SkyMed is a service our readers, no matter where you live, need to be aware of and probably would want to join. So you can look at this Sonoran Resorts blog article as a community service effort.
The SkyMed web site is so complete; after reading this article, it will be much more informative for you to click on the link: www.skymed.com/scholey for the details, which, by the way, will only make you more interested and aware of the value of this service. In fact, just reading the 60 plus survival stories by  members who've not only avoided those bank-breaking expenses but have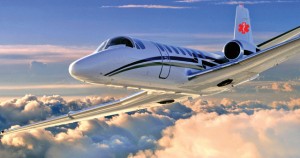 escaped the loss of life or limb as a result of the fast action by the skilled responders from SkyMed, it is apparent that those are just a few of the stories they must have in their collection. Go to their web site at www.skymed.com/scholey and click on "Survivor Stories". They'll make you want to sign up right now, feeling lucky that you've made it this long without a tragedy as common as those in the stories, or make you wish you had it when something critical has happened to you in the past.
After reviewing the web site, even though you can sign up right on line, you'll want to contact Linda Scholey for more details on how to become a member because there are some specials available only through SkyMed representatives that she will need to call into headquarters for you. Her email is: bestnrpt@yahoo.com. If you leave your phone number she'll get right back to you.
Before you head for the web site, there are several things you can expect to learn when you're there:
What impressed us and was made very apparent in all the "Survivor" appreciation letters are the reiterations of surprise by everyone at how professional, efficient and courteous SkyMed was in taking over handling all the arrangements for their transportation, and how
they included the appropriate trained medical personnel on all flights and ground transportation, and in more than a few cases those medics literally saved the lives of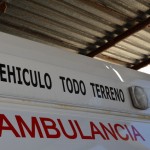 patients en route to medical facilities of their choice.
Another message you'll get from reading the letters is that SkyMed has exceeded the expectations of everyone who has used them.
You'll also learn that SkyMed means it when they say "We Take You Home".  It seems that any similar services only take you to the nearest emergency facility that can take care of your condition. As you will notice from reading the "Survivor" letters, there are many cases where only your doctor can really insure your complete revival and recovery. What a relief this promise has proven to be for so many of their members.
We'll send you off to the web site with this relieving bit of caution: Don't look for the "fine print" on the SkyMed agreement. There is no fine print in the SkyMed agreement. Period. Everything they do for you as a member is in big bold print and is more than you can imagine!
See for yourself at www.skymed.com/scholey.
This blog is powered by www.sonoranresorts.mx, Jim Ringquist, Director of Sales and Marketing.
Related Posts