RCPM admirers are an eclectic gathering of uniquely loyal fans who love and understand  the music of Roger Clyne. But, if there is a chief of these Peacemaker fans, if there is one who understands most the depth and intent of Roger's music, it has to be our honored guest blogger, Tom Syvertsen. You probably know him. If you don't you should. We know you'll enjoy reading Tom's special insight into RCPM and the generous Peacemaker Fans.
Take it away, Tom…
Circus Mexicus XXIV
Hello Friends and Peacemakers,
It's that time of year again for our annual trip to Rocky Point and Circus Mexicus XXIV, June 11-14, 2015.  While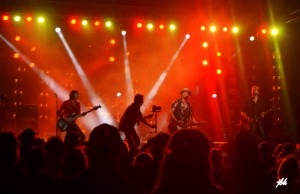 Roger Clyne and The Peacemakers are the main attraction and the catalyst for bringing us all together, there is much more happening.
The first item is the deep and diverse lineup of artists and musicians performing this year.  Aside from RCPM, music fans will get the chance to see and hear The Black Moods, Shurman, Dead Hot Workshop, The Pistoleros, Ghetto Cowgirl, Elvis Before Noon and many others.  For a complete lineup, dates, times and locations here is the link: http://www.circusmexicus.net/lineup/
Circus Mexicus is not just a musical event.  What many of us look forward to each year is our Peacemaker Family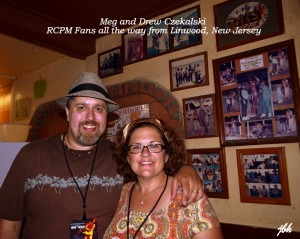 coming together.  We are a family brought together by a very special group of men and women who happen to form a rock n roll band.  I say men and women because let's not forget the wives, families and children of all the musicians that bring us together.  The Peacemaker family network continues to grow, fill our hearts and lives with real relationships and experiences.
One thing you will notice about this year's event is that P.H. Naffah's annual Hot Dog & A Smile event is not happening.  Instead this year there will be a focus on donations to Esperanza para los Niños Children's Home.  There will be a trailer made available for donations Thursday and Friday at Banditos.  There will also be a passing of a "Sombrero" for monetary donations during the weekend to help raise funds for the Children's Home.  This coupled with the efforts of our RCPM fan based Facebook Group where you can find "The Wish List" for Esperanza para los Niños will bring about another successful year of giving.  I started this Facebook page four years ago in an effort to compliment the annual Hot Dog and A Smile event.  It started out initially with the help of our good friends and Rocky Point residents Mark and Barb Olszewski getting us the Wish List.  Each year our group has grown and now we have well over 500 members.  As soon as I learned the annual Hot Dog and A Smile event had run its course I wanted to challenge our group to step up and raise funds as well as fulfill the Wish List.
On March 30, 2015, I decided to post a fundraiser within our group with an initial goal to try and raise $4,000.  To get this fundraiser started I used The Jacob's Ladder Mount Everest Challenge as a way to get minimum donation of $29 representing the 29,035 feet it takes to climb Mount Everest.  On Thursday, April 23, 2015 I climbed the final 444 feet and finished the climb.  As of Friday, April 24th we had exactly $4,000 pledged and I have already received $3,331 of the pledges/donations.  We are not done yet.  If you're interested in joining our Facebook group and/ordonating please join us at: https://www.facebook.com/groups/399318923436169/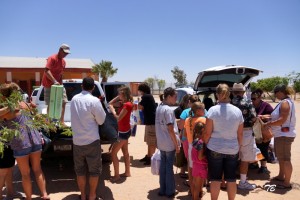 More importantly, each year we visit Esperanza para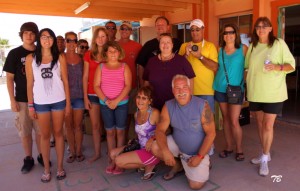 los Niños and we drop off the donations collected and this year a very
generous monetary donation as well.  This typically takes place at 12 Noon on Saturday.  We also make a big produce and grocery run Saturday morning.  If you're interested in joining us please do.  This is time well spent and will leave you a special memory to go along with all the others.
I wish everyone safe travels and good times this year.  Take time to breathe, look around, help someone out and just be happy in the moment.  I look forward to seeing old and new friends this year.
Here's to Life! Hasta soon,
Tom Syvertsen
This blog is powered by www.sonoranresorts.com. Jim Ringquist, Director of Sales and Marketing.
Related Posts
Successes tallied by the well selected and trained group of mostly young…

There is a very special music event taking place next Tuesday evening…

But what a four day ride---and it just gets better each year!…