We've written about Brother's Pizza (see story at https://www.sonoranresorts.mx/?p=8518) and CS Supply (see story at https://www.sonoranresorts.mx/?p=8320.  Now we get to write about both of them together as Carlos and Michelle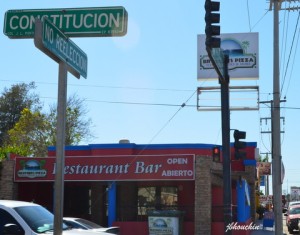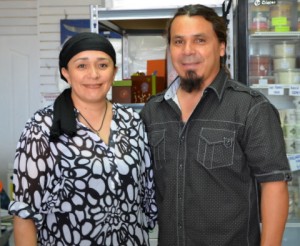 Hopkins of CS Supply have taken over the management of Brother's Pizza. They were the perfect couple to take on this endeavor since they sold most of the equipment to build the kitchen and bar in the beginning. So, it was only natural that when Bob Rabicoff found out he had to relocate to a different climate for health reasons, he and wife, Penny approached Carlos and Michelle about becoming partners to manage their beloved restaurant. The result is a partnership "made in heaven" so to speak. Bob and Penny can be assured of continued quality management and Carlos and Michelle are excited to take on a new venture within their realm of expertise.
Michelle says that while they will not be taking any items from the original menu, she is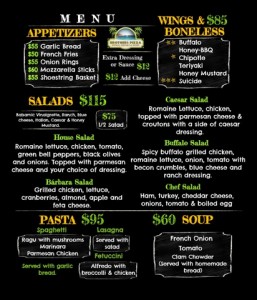 looking forward to making several additions to it, taking advantage of the 10 years she lived in Italy.  One of those additions is homemade Lasagna using a recipe she brought back from Italy.
By the way, for you Brother's regulars, Original Chef, Luis Valdez remains to insure the quality fare you've become used to.
Other yummy new items you will find on the expanded menu are two additional salads: Chef Salad, and one with grilled chicken, cranberries, almonds, apples and feta cheese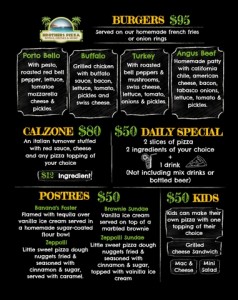 called the Barbara Salad. New also are homemade soups: Tomato, French Onion and Clam Chowder. They have also added Mozzarella Sticks to the Appetizers.
As if the above additions aren't impressive enough, we've saved some thrillers until last:
You can now choose thin crust pizza if you wish. 
You can also choose between four different Hamburgers including
a 100% pure Angus Beef Burger;
a grilled chicken Buffalo Burger with buffalo sauce and other goodies;
 a Turkey Burger creatively adorned;
And for the trend setters, a vegetarian Porto Bello Burger smothered in an assortment of roasted and fresh veggies. 
Finally, a dessert menu that you'll just have to discover for yourselves! 
Among upcoming improvements, Carlos and Michelle have plans to decorate and open the patio for service on nice days.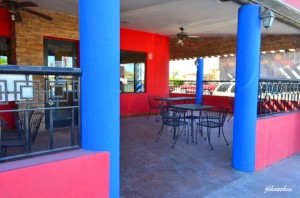 They still have delivery service to anywhere in Puerto Peñasco. Just call 638-383-3712 to order.
Brother's is open 12 noon until 10:00pm and closed on Wednesdays. If you have any questions, you can call the above number, or you can email the restaurant at brothers_pizzapuerto@hotmail.com.
These are all great reasons to stop by Brother's Pizza, even if you don't know Carlos or Michele who always look forward to meeting new folks and saying "Hola" to their many friends here. Oh, and bring the kids!
This blog is powered by www.sonoranresorts.mx, Jim Ringquist, Director of Sales and Marketing..
Related Posts
Talking to Penny Rabicoff who, along with her husband Bob and sons…