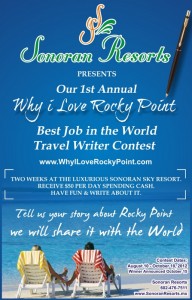 Even though you won't be able to submit your travel article on "Why I Love Rocky Point" until one minute after midnight tonight, we want to give you access to the finalized Rules for entering the contest, including final details on the three prizes, and other good stuff to get your creative juices flowing in case you haven't completed your literary masterpiece.
If you have completed your travel story and are just waiting until the magic hour to submit it, then look at this blog message as the one that encourages you to proof read your article one (or three) more times looking for the subtle spelling and grammar errors, and to tweak those couple of sentences that just don't "feel right" to you. You may also take this time to choose a couple of photos you've taken in Rocky Point that best compliment your travel article. All photos must be in JPEG format and not exceed 9MB total size.
Remember, even if you have a six-pack of stories lined up to send us, it's going to be quality, not volume that wins the "Best Job in the World"!
When "Big Ben" strikes one minute after midnight tonight wherever you are, and if your story is ready to submit, or if you want to read the Rules in detail again (and we strongly urge you to do just that) you can click on www.whyiloverockypoint.com to learn of any last minute advisories and to begin navigating your way to the page where you can submit your story and photos.
Following are the Official Contest Rules. Again, these Rules will also appear on www.whyiloverockypoint.com .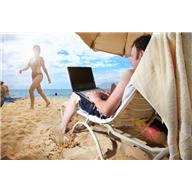 Official Contest Rules, Terms and Conditions
1.    Contest begins and entries will be accepted according to the terms listed below on Friday, August 10, 2012 at 12:01 AM Pacific Time. The contest ends on Wednesday, October 10, 2012 at Midnight Pacific Time.
2.    THERE IS NO CHARGE TO ENTER THIS CONTEST
3.    The contest is open to everyone except as specified below:
We are assuming that if you haven't been to Rocky Point you won't be able to express your love for it anyway.
If you are under 18 years old when this contest begins. If you will be 18 years old before midnight October 10, 2012, wait until you are 18 to submit your story.
If you are an agent or employee of Sonoran Resorts or their subsidiaries, advertisers, promotion agencies, website providers, webmasters (Affiliates);  if you are a family member or living in the same household (whether related or not) with an agent or employee of Sonoran Resorts or their affiliates.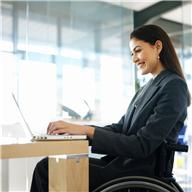 4.    Original and Unpublished: Your story must be an original unpublished work written by you depicting your own experience or an experience you witnessed. If you've published other stories before, that's O.K. But, the story you submit for this contest must be an unpublished original work written by you. We encourage you to submit photos with your story. Photos must be only those taken by you.
5.    Rights and Consents: By submitting your travel story to the Sonoran Resorts "Why I Love Rocky Point" Best Job in the World Travel Writing Contest, you grant Sonoran Resorts the worldwide, non-exclusive, fully-paid, royalty free license and first right to publish, reproduce, create derivative works, publicly display, distribute, use and otherwise make available your content, both text and photos, in part or in full, (as long as we credit you as the author) on the website or in print in conjunction with and as a part of Sonoran Resorts' marketing, advertising and other promotional materials and efforts. Subject to the foregoing licenses, you will retain all rights, including ownership of all copyrights and other intellectual property rights in and to your submission(s).
6.    Submitting your travel story: The official travel story submission page is located at www.sonoranresorts.mx/mystory/ . This page contains complete instructions on how to enter the required information to have your story reviewed and judged.  There are separate fields for each item of required information. Besides your name and email address, you will be required to submit the following:
Title of your travel story
Summary of your travel story in 25 words or less. (Hint: Treat this as a synopsis you would use to sell an editor on why the editor should read further.)
Your complete original story, which you can cut and paste into the space provided, or type the story in that space.  Photos, which we encourage (maximum three, totaling no more than 9 MB), must be in JPEG format only.
7.    Story Guidelines: Out of courtesy to our panel of guest judges, your travel story cannot be more than 1,000 words in length.  There is no leeway in this limit. Also, your summary may not exceed 25 words in length.
Judging will be divided into three phases: a First Cut; a Second Cut, and a Final Judging for the Grand Prize "Best Job in the World" Winner, a Second Place Winner and a Special Sponsor's Choice Selection. (Details in 8 below.)
The First Cut will concentrate on "Thinning the Herd" by ruthlessly eliminating entries that reveal writer inadequacies and/or negligence in spelling, grammar, structure and basic content flow.
"Bade speling and note useing gramer goodly" will disqualify an entry during the First Cut 100% of the time. Note: In case you are not already aware, spelling and grammar checkers in word processing programs are not 100% effective in catching the more subtle stuff, as seen in the sentence above. Proof Read. Proof Read. Then have someone else proof read your work. Proof Read, again.
All stories submitted must reflect the positive aspects and pleasant experiences enjoyed in our little slice of paradise. Otherwise we would call the contest "Why I Love (or Hate) Rocky Point".  We don't call it that.
You may submit more than one story to this contest. We would appreciate you waiting until you know if your first submission made the First Cut. This will help us with the flow of submissions. Whether you make the First Cut or not, you may submit more stories. At this point there is no limit to the number of stories you may submit, however, we reserve the right to limit the number at any time.
Important Information about the First Cut: Due to the anticipated volume, and lengthy nature of judging required for this contest, the only notification for status of stories will be for those that made the First Cut. The Entry Summaries of all travel stories that made the First Cut will be published at www.sonoranresorts.mx/entrysummaries/ within 72 hours after successful submission via the official entry submission page listed in 6 above. Therefore, if a Summary does not appear on the Entry Summary page within 72 hours from the time a story was submitted then that entry did not make (failed) the First Cut. We are not able to notify everyone individually as to the status of their story at any time during the contest, nor will we be able to answer inquiries on that subject.
The Second Judging phase will take place over the ensuing contest period until the end of the contest on Wednesday October 10, 2012.
The Final Judging Phase will take place beginning October 11, 2012 and the winners will be announced on Monday October 15, 2012. Note: These dates are subject to change depending on the total number of entries received.
8.    Definition and Clarification of "The Best Job in the World" Contest Prizes:
The Sonoran Resorts' "Best Job in the World" Travel Writing Contest is designed around the concept of giving you an opportunity to put your writing skills up against those of other writers with varying degrees of experience and ability who will be entering this contest. In this light, please understand that you are competing for a job; "The Best Job in the World" i.e. a travel writer's job, temporary though it may be.  You can look at it as your opportunity to launch a career in travel writing, because one of the first things a publisher asks for is a sample of previously published work.  This contest, win or lose, will give you a chance to have such a sample of your published work. If you're good enough to place in the First, Second or Sponsor's Choice positions, you will also be able to say you were paid to write a published story, because that is exactly what you will be doing when you place among the top three in this contest!
First Place: If you place First in this contest, your position, the "Best Job in the World", will be to spend two whole weeks on assignment in Puerto Peñasco, Sonora, Mexico as a travel writer being paid $50 per day and given lodging in a luxury resort condominium (The Sonoran Sky Beach Front Resort Condominium) to write a minimum of five travel articles about this beautiful destination while you are here. Your articles will be featured (with your byline as a Guest Travel Writer) on the Sonoran Resorts Website Blog which is read by tens of thousands of loyal subscribers.
Imagine this assignment as part of your resume or bio when you send an article into a magazine or website in the future. You'll be a published, paid Guest Travel Writer (with your own byline) for the Sonoran Resorts Website Blog where all your stories will be published!
You must complete your assignment (and two-week stay) by April 15, 2013; and you may begin your assignment as early as October 15, 2012..
Second Place: If you place second in the contest, you will have the second "Best Job in the World", only because it will be a shorter assignment.  You'll spend four days and three nights in beautiful Puerto Peñasco, Sonora, Mexico as a travel writer on assignment to write at least two travel articles about this desirable destination while you are here. You'll be paid $50 per day and given lodging in the luxurious beach front Sonoran Sky Resort. Your stories will be published with your own byline as a Guest Writer for the Sonoran Resorts Website Blog.
You must complete your assignment between October 15, 2012 and April 15, 2013.
Sponsor's Choice:  While First and Second place will be selected by a panel of judges, a third entry will be selected from the eight remaining of the judges' top 10 selections. The "Sponsor's Choice" will be selected by members of the management and sales team of the Sonoran Resorts.  Note: Remember in an earlier blog we hinted that mentioning a Sonoran Resort in your article would probably get you a star from one of the judges?  This just might be what we were talking about! The Sponsor's Choice winner will have an assignment to write one travel article while you're here, be paid a total of $100 dollars and receive 3 days and 2 nights lodging in the luxury beach front Sonoran Sky Resort condominium.  Your story will be published with your own byline as a Guest Writer on the Sonoran Resorts Website Blog.
You must complete your assignment between October 15, 2012 and April 15, 2013.
Release: You hereby release Sonoran Resorts, its officers, employees, agents, representatives and successors from claims, demands, any and all losses, damages, rights, claims, and actions of any kind including, without limitation, personal injuries, death and property damage, that is either directly or indirectly related to or arises from any interactions with those named herein or other users 
Good Luck! 
This blog is powered by www.sonoranresorts.mx , Jim Ringquist, Director of Sales and Marketing.
Related Posts
This year marked the 11th annual January Jam that began as an…

It has been less than two years since Mayor Kiko Munro inaugurated…

Each and every year, as we mingle through the…