Each year on Good Friday around noon at the Malecón in Puerto Peñasco, and in the plazas of pueblos and cities throughout the country of Mexico, begins the traditional religious enactment of the Stations of the Cross, one of the highlights of Semana Santa.
This moving ceremonial procession reenacts Jesus' final hours of suffering following His being condemned to death. All the characters from the King and Queen to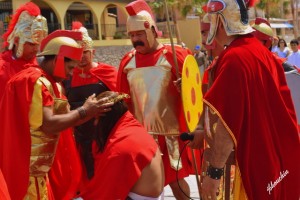 Soldiers, Disciples, Mother Mary, the two thieves crucified along with Jesus, and Jesus Himself, are performed by dedicated locals whose faith is obvious as they all endure the rigors of this ceremony while making their way from the Malecón through the hilly back streets and up the side of Whale Hill where the crucifixion is reenacted.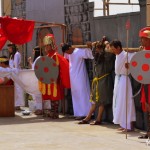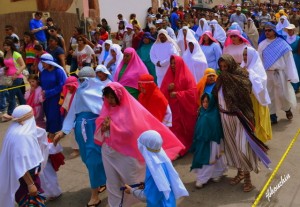 Adding to the impact of this well organized event were the colorful costuming of at least another 50 "followers" of Jesus as He carried the cross, head lowered, exuding very believably great pain and exhaustion from the weight of the cross (which, in reality was made from 4″X4″s at least 10′ long by 6′ wide), constant beatings and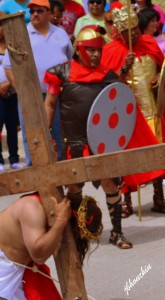 ridicule from the soldiers all along the way.  Three of the fourteen stations involve Jesus falling to the ground from the weight of the cross. The final time he fell, arms spread across the pavement face down, it was too easy to believe he actually fell from exhaustion and wasn't acting.  But, after the Priest finished leading the followers in prayer at each station, the brave soul playing Jesus would rise and continue his journey.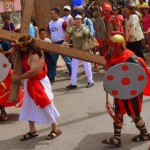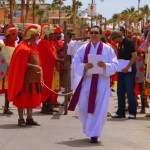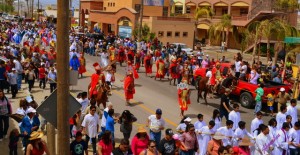 Even with 50-60 in costume, they were engulfed  on all sides and in front and rear by several thousand spectators which did not distract from, but enhanced the drama of the event. There were some moments of truly spiritual feeling emanating from the sheer volume of interested onlookers.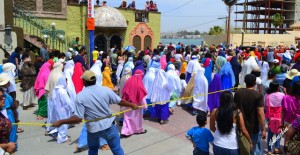 Most moving, however, were the final stations involving the Crucifixion when Jesus is nailed to the cross, and when He dies on the cross, all elegantly narrated by the Priest through a giant speaker system.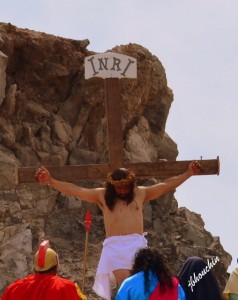 For a small community the size of Puerto Peñasco, the impressive faith of its citizens is awe-inspiring. The dedication of each and every actor, participant, organizer and spectator in attendance make for an event that should not be missed.
This blog is brought to you by The Sonoran Resorts Sales Group, Jim Ringquist, Director of Sales.
Related Posts
It has been less than two years since Mayor Kiko Munro inaugurated…

Since the very first Sonoran Resorts Las Vegas Night for Charity in…

Each and every year, as we mingle through the…