Semana Santa (Holy Week), the week leading up to Easter Sunday, is
a Mexican national vacation week and traditionally brings the largest number of tourists into our otherwise peaceful little paradise by the sea. This year certainly kept the tradition alive with an estimated 135,000 visitors merging with the local population of around 60,000, pouring onto the miles of golden beaches and into every tourist attraction in and around the city.
Fortunately, this predominantly tourism-dependent municipality has plenty of experience preparing for and handling onslaughts of these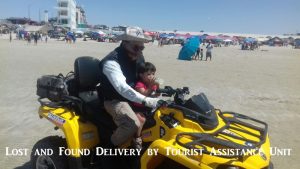 proportions throughout the year. Semana Santa just happens to bring the largest crowds because they come from all over Mexico plus the southern states of Arizona, California and Texas in the U.S.
Making it even more dramatic (Traumatic to some) is that the month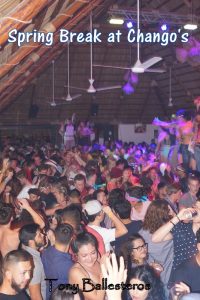 immediately preceding Semana Santa each year is the maddeningly wild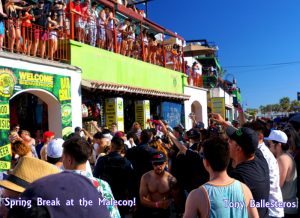 Spring Break period when the town is deluged with tens of thousands of partying university students who drink 'til they're done and then are replaced each week by tens of thousands more fresh and ready students to keep the party flowing through the streets non-stop right up to the beginning of Holy Week.
The intensive planning and coordination by the public services including the Red Cross, Fire Department, Police Department and Mayor Kiko Munro's newly formed Tourist Assistance Unit has significantly reduced accidents, serious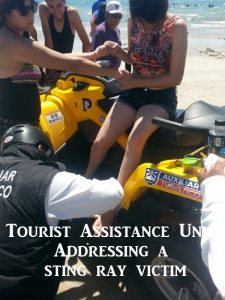 injuries and especially deaths due to enhanced training and first response capabilities.
Spring Break combined with Semana Santa brought nearly 230,000 visitors to Puerto Peñasco during March and April, which represented an estimated economic impact of 223 million pesos (12.6 million dollars) to this seaside resort destination.
In many cities throughout Mexico, including here in Puerto Peñasco, Semana Santa is highlighted on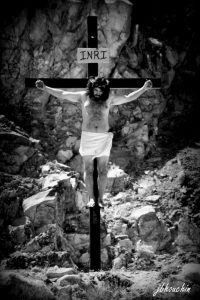 Good Friday by a "Stations of the Cross" procession that reenacts the route of Jesus through the city on the day of his crucifixion. In our fair town, with hundreds of performers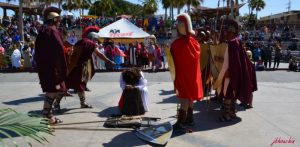 in period costumes, the procession is an emotional flow of colors and drama as Jesus carries his own cross to Calvary for his crucifixion, being taunted and beaten by Roman soldiers all the way. The historical route is narrated by a priest and hymns by a live singer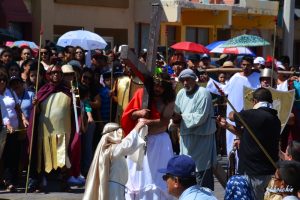 add depth to the entire event which culminates with Jesus and the two thieves being nailed to crosses and raised for the thousands of spectators to witness. It makes for quite a moving scene and many come to Puerto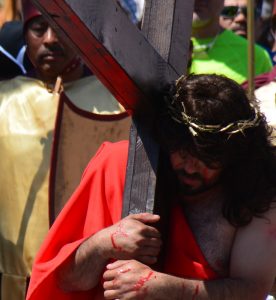 Peñasco just to follow this procession. The week is topped off with an early service on the beach Easter
morning. You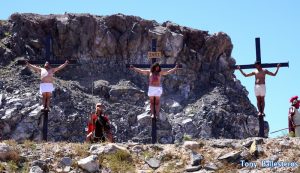 can read about that service in a separate story in this newsletter.
A big shout-out is due to local photographer, Tony Ballesteros, for bearing the crowds and contributing photos depicting the wild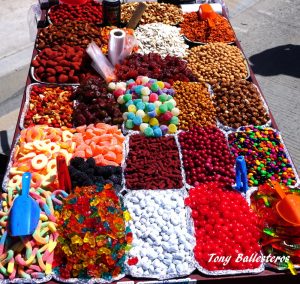 Spring Break atmosphere in the streets, clubs and beaches, as well as the visions of humanity during Semana Santa. These photos of Spring Break, the Stations of the Cross procession and crucifixion enactment, as well as scenes of the Tourist Assistance Unit involvement,  paint a pretty accurate picture of the last six weeks in our little slice of paradise by the sea. Enjoy. And plan to join us next year for your Easter break.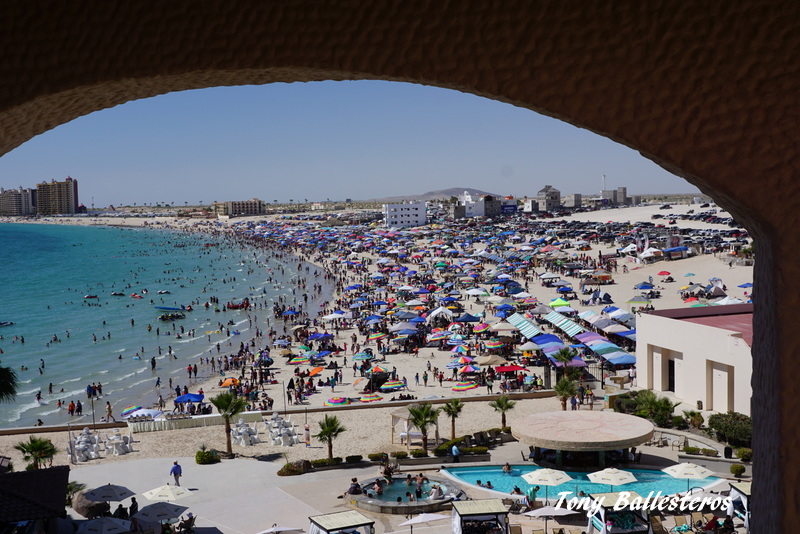 This blog is powered by www.sonoranresorts.mx, Jim Ringquist, Director of Sales and Marketing.
Related Posts
This year marked the 11th annual January Jam that began as an…

It has been less than two years since Mayor Kiko Munro inaugurated…

Each and every year, as we mingle through the…