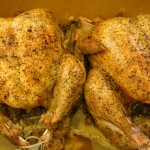 Now here's a holiday story worth the read! It goes to further prove our long time claim that good will abounds among the American community here in Puerto Peñasco. This story is about a group of owners in the Sonoran Spa, headed by our friend, Spa owner and local photographer, Tony Ballesteros, who last year had the idea to cook and serve a Thanksgiving Dinner to the workers at the Spa, mainly to thank them for all the work they do during the year for the owners.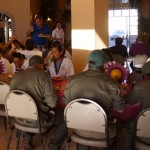 The first year he recruited about 10 owners and long term renters to assist with the food, preparation and service to 62 very appreciative employees. It was such a success, in fact, that Tony knew it would be much bigger this year, requiring more food and more volunteers.
For this year's event, Tony recruited approximately 40 volunteers and officially named the group the "Sonoran Spa Pilgrims" with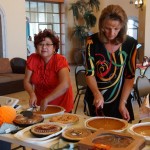 most of them owners at the Spa along with some resident friends from downtown. He was also right about the increased interest in guests as they invited employees from the Sea, as well as the employees from Rocky Point Reservations who do so much for owners and guests alike at both these neighbor resorts.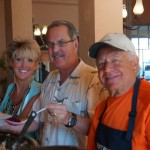 With their experience from last year, the Pilgrims were prepared with carry out type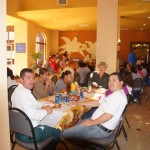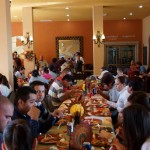 plates for the late shift workers also. In addition they served a dozen or so workers down at the docks.
All together, serving 180 meals involved 40 Pilgrims, 10 turkeys, 80 lbs of stuffing, 85 lbs of potatoes, 13 ½ gallons of gravy, 30 pies and 15 gallons of whipped cream. The meal this year began with what is now the traditional opening prayer that thanks all the workers and their families for the hard work they perform all year long.
The Sonoran Resorts are proud to have a group of Samaritans like the Pilgrims as part of the Spa community.
This blog is powered by www.sonoranresorts.mx, Jim Ringquist, Director of Sales and Marketing.
Related Posts