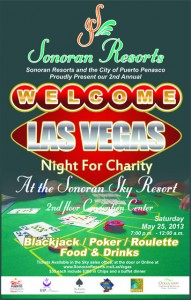 Even though it's only the 2nd year for this fun event, the overwhelming success last year solidified its place as a highly anticipated annual happening in our little slice of paradise by the sea.
In addition to all the friendly fun fostered from this festivity, The Sonoran Resorts Las Vegas Night for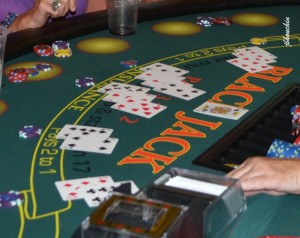 Charity, masterminded by Director of Sales and Marketing, Jim Ringquist, raised one of DIF's single largest donations during that first event last June.
What was the formula that drew so many hundreds of happy folks so willing to open their hearts and wallets for the DIF charities of Puerto Peñasco during that inaugural night at the Sonoran Sky Resort?
Maybe it was the realistic Las Vegas style atmosphere enhanced by the Black Jack Tables, Roulette Table and the Texas Hold 'Em Poker Tournament; maybe it was the enthusiastically animated dealers, many of whom were charity-minded agents from the Sonoran Resorts sales team who devoted dozens upon dozens of extra hours volunteering their time and creativity to plan the layout and decorate the "casino", even label and display the literally hundreds of prizes donated by unbelievably generous businesses and individuals, and then tirelessly serve the constant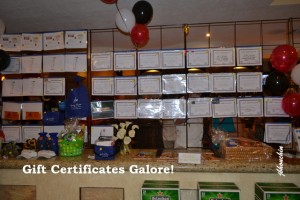 stream of festive "gamblers" throughout the night without a hint of [visible] fatigue or a break in their smile; maybe it was the unparalleled cooperation and involvement by the Municipality of Puerto Peñasco's staff and officials; and maybe it was because everyone familiar with DIF is aware of its immense intrinsic and physical value to the community at large.
As you have guessed already, the formula for success of last year's Las Vegas Night for Charity was a magical mix of all those ingredients. And this year you can count on the enhanced version of that same kind of magic as we blend it with last year's experience to bring "Spectacular" to the evening!
While you may have seen the initials DIF associated with many fundraising events over the years, please don't feel alone if you're not aware of what the letters stand for, or even if you're not clear on what DIF does. We'll try to brief you on just some of the most important aspects of this 37 year old family assistance program to help you make the decision to purchase tickets to our 2013 Las Vegas Night for Charity, 100% of which will go to DIF.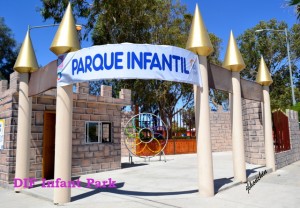 In 1976 the state of Sonora, Mexico instituted a major social assistance and family development program called Office of Integral Family Development (DIF) designed to effectively address individual requests for support through community services segmented by municipality. This format not only gave the city control but also responsibility for the program yet under an umbrella of support from the state.
The guidelines called for direction of the program to be by the First Lady of each municipal government which created an automatic change in leadership every three years, the maximum term of a mayor.  Puerto Peñasco installed a new mayor last September: "El Profe" Gerardo Figueroa Zazueta.  His wife, First Lady Rafaela Félix de Figueroa wasted no time in assuming her role as President of DIF, starting a string of highly visible—and effective—activities, not the least of which was the appointment of Samuel Ortega Castro as DIF Director.  Together they have favorably affected all ten of the far reaching assistance arms of the DIF mission.
Keep in mind that DIF programs are only partially funded by the city, the rest of the funds, goods and services for DIF's 10 vital daily assistance arms come from private individual and corporate contributions. After viewing the list of DIF services below, you will see why almost every fundraising event will include some portion of the proceeds donated to DIF, and why Sonoran Resorts are so proud to offer this spectacular evening including buffet, fun, hundreds of valuable prizes to be auctioned, $300 in Charity Chips, all for a $35 ticket, 100% of which will go to DIF,  including all extra Charity Chips purchased during the evening.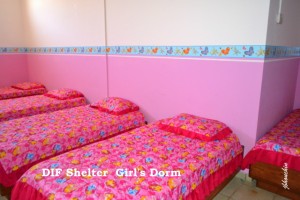 Among the many community and family assistance services provided by DIF are:
Boxes of food and milk; over 1.200 of them each and every month to families who wouldn't have healthy fresh food for their children otherwise.
Daily food delivery to the elderly in need, much like our "meals on wheels" system.
Medical services by a full time doctor and medicines donated through the community.
For medical care in other cities, DIF will provide bus tickets or arrange other transportation to appointments outside Puerto Peñasco.
DIF even provides all or part of the funeral costs for families in need.
DIF provides professional physical rehabilitation and therapy sessions for patients requiring such services. 
DIF provides 3,500 breakfasts every day to the students of 21 kinder garden and elementary schools in Puerto Peñasco.
During community days held several times per month in four centers throughout the municipality, DIF provides haircuts, craft classes, speakers who involve families in motivational programs and professionals who provide medical consultation.
Also, on call are professional legal and psychological consultants.
Perhaps the most profound program of DIF is the children's shelter home that presently cares for 26 children ranging in age from infancy to 11 years who are safe guarded from such traumatic circumstances as abuse, abandonment, neglect and molestation by dysfunctional family situations.  While under the care of the DIF shelter, families of these kids receive intense psychological rehabilitation and the children are not released until full recovery has been achieved.
This year the Las Vegas Night for Charity venue will move upstairs in the Sonoran Sky Resort to the second floor convention facility with much more space to handle the anticipated increase in charity—and gambling—minded patrons as they enjoy Black Jack, Roulette, Texas Hold 'em Poker, good food, a chance to mingle with old friends, and use their winning Charity Chips in the auction for some super prizes and gifts that are already starting to build rapidly.
Any day now, you'll be able to keep track online of all the sponsors and prizes as they are donated just like last year by going to the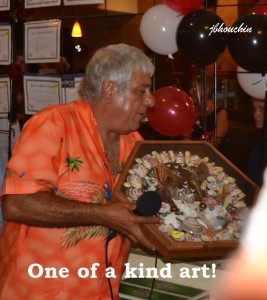 Sonoran Resorts web site at www.sonoranresorts.mx. Of course, if you want to donate something for the auction, you can email Jim at rockypointjim@gmail.com or call him from the U.S. at 602-476-7511 or locally at 638-105-9357.
Once again, tickets are only $35 U.S. dollars each (and include $300 in Charity Chips). You can purchased them right now by calling Jim at either of the two numbers above, or most of the sales staff have them available for sale at any of the Sonoran Resorts Sales offices during their new extended hours from 9:00 AM until 7:00 PM daily in every Sonoran Resort.
If you were wondering why the Sonoran Resorts Group has made such a commitment to Las Vegas Night for Charity, we hope this cleared it up for you. We also hope you are now clearing your calendar for Saturday May 25th to attend this worthwhile event—and maybe end up with a weekend for free, maybe a massage, an original work of art, or a great meal at one of the sponsoring restaurants and much, much more!
Because you're helping DIF, you'll feel great no matter what!
This blog is powered by www.sonoranresorts.mx, Jim Ringquist, Director of Sales and Marketing.
Related Posts
Saturday July 4th is the date to mark on your calendar for…

What a pleasant trip it is to get to know this guy…

Like last year, casino chips (for charity) started flowing well before the…