Sonoran Resorts 2nd Annual Food Drive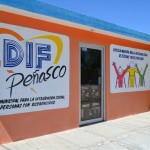 Coming down this week? Please don't forget about the people who make it so much fun to visit this hospitable resort town. Bring some extra non-perishable food items with you this trip and it will be graciously accepted from you at any Sonoran Resorts Sale Offices including the Sea, Spa, Sun or Sky, or at the Tourist and Visitor Assistance Office downtown on the 2nd floor of the blue Tequila Factory building on the corner of Benito Juarez just south of 13th Street.  The Food Drive will continue until December 30th and you can also donate cash. All donations will benefit the DIF Charities who distribute food and clothing to the needy families of Puerto Peñasco, and have been for 35 years.
12th Annual Rocky Point Biker's Rally 
If you are coming down this week, it's probably to participate in one form or another in the annual Biker's Rally since this is an event enjoyed by everyone, with or without a bike. You'll see the bikers on the highway in significant numbers beginning Thursday the 8th of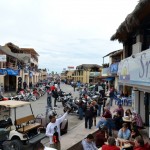 November with the bulk coming down throughout the day on Friday.  Remember that some of the bikes sit lower to the ground than your rear view mirror can see clearly, so exercise caution when driving among them both in town and on the road. If you've never been to a Rocky Point Bikers Rally, you're in for a great time that includes four concerts, thousands of really tricked out bikes and even more friendly people, all here with the same mission: to Party Hardy!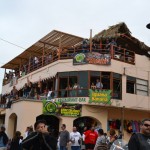 Better call Sea Side Reservations toll free at 1-888-262-4508 or Rocky Point Reservations toll free at 1-866-483-3379 for reservations at the Sonoran Resorts while there are still a few rooms available.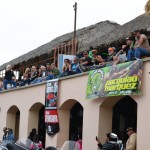 In case you missed it, you can read more details about the Rocky Point Bikers Rally in our blog from October 14th at https://www.sonoranresorts.mx/?p=6542.
While you're at it, give Rosie Glover at the Tourist and Visitor Assistance Center a call to learn how you can enter the big drawing on Saturday the 10th for a Harley Motorcycle. Tickets are only $25 each. The drawing is scheduled for the evening at Latitude 31.  Call her From the U.S.: 602-773-1031 or 602-512-1601. (Note: You can get your Mexico insurance from Rosie's company online at www.proalliance.com.mx)  You can also read more details on our blog from August about this drawing with photos of the bike at https://www.sonoranresorts.mx/?p=5784.
We hope to see you having fun at one of the parties this weekend!
This blog is powered by www.sonoranresorts.mx, Jim Ringquist, Director of Sales and Marketing.
Related Posts
This year marked the 11th annual January Jam that began as an…

It has been less than two years since Mayor Kiko Munro inaugurated…

Each and every year, as we mingle through the…