About Sandy Beach Medical Center's Dr. Jesús González-Gaytán:
At the age of seven, when most kids' loftiest dreams are about how high they can climb or how fast they can run, the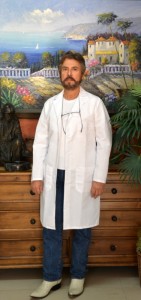 young future Doctor Jesús González-Gaytán, declared to his mother that when he grew up he was going to be a doctor and cure cancer.  When he was four years old his family relocated to Del Rio, Texas from Acuña, Coahuila, Mexico just across the border.
His goal to be a doctor and cure cancer grew into a passion to study illnesses of all types until he graduated from Del Rio High School. Jesús went straight into medical studies in Monterrey, Nuevo Leon, Mexico where he met Myriam, a fellow medical student who became his wife. During their three years studying in Monterrey they were blessed with three baby girls, including a set of twins.  Myriam, a naturally faithful and devoted wife, opted to trade her medical career to become a full time mom so the family could  accompany Jesús throughout his studies which took them as far away as Barcelona in Spain.  He finished his studies in Puebla , earning a Diploma in Internal Medicine and Obstetrics along with his License to practice medicine. During this time he and Myriam welcomed their fourth child, this time a boy.
The required internships afterward took them to Hermosillo and Zaragoza over a two year period.  The Doctor  even received a government scholarship to practice plastic surgery in Argentina, which he turned down in favor of taking the renowned U.S. Medical Residency test, which had the reputation of passing only 10% of the 20,000 applicants who take the test each year.
He passed with honors and began post graduate residency at Texas Tech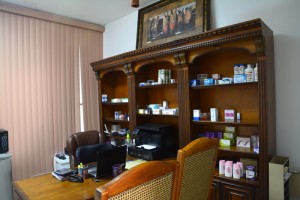 University Medical School that required intensive service in the four areas of Psychiatry, Internal Medicine, Neurology and Emergency Room care. Jesús was recognized and accepted to the final three years of residency in Internal Medicine at Texas Tech Medical.  In 1986 he took the FLEX exam in Santa Fe, New Mexico and received his full License to Practice as a Medical Doctor.
Doctor Jesús González followed his passion to care for others over the next 17 years in Truth or Consequences, New Mexico where he built an historic relationship with over 4,000 patients in the small but iconic town out of a total population of only 8,000 men, women and children, one 35 bed hospital and eight other doctors, who, between them, handled the remaining 4,000 residents. During that time the Doctor was appointed as Medical Director of nearly every health facility in Truth or Consequences, including the 120 patient nursing home, the Amber Care Home Health Organization and the Hospice Center. He was ER Director of the local hospital and Director of EMS for the city.
All this while Dr. González performed the full gamut of medical care for his patients; delivering over 150 babies and assisting with hundreds of surgeries and emergency cases. He developed in-depth knowledge and skills in identifying a vast array of cancers and other diseases.
As satisfying as all these challenges were, 17 years of small town politics finally became a distraction the Doctor and his family found harder and harder to deal with. At the urging of his loyal wife, Myriam, Doctor González chose to return to his country of birth, where his vast skills  could be of benefit where they were needed the most. He accepted the position of Medical Director of the large chain of AmeriMed Hospitals in Mexico and, in 2006 he and Myriam came to Puerto Peñasco and set up their own practice to treat the Mexican and American residents of this small but growing seaside community.
He specialized in state-of-the-art cancer treatments for several years with remarkable success, but the most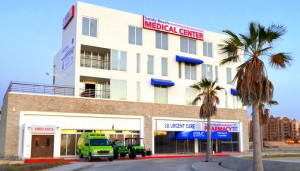 successful methods were receiving mixed responses at the federal level of both the U.S. and Mexico, making consistent treatment next to impossible and very expensive. Dr. González' childhood dreams had been realized in many ways and in 2010 he determined that the next phase of his career was at the threshold. That was to create a much needed full service emergency medical care facility to serve everyone at any level of medical need. While he emphasized that he was available for anyone, he found that the American and Canadian expats and visitors were in need of a fully bilingual doctor with the expertise that could only be gained over many years in the U.S. environment.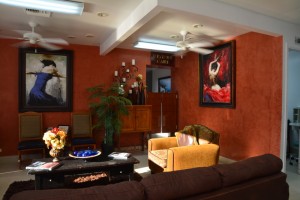 Dr. González then began working toward developing an all-inclusive medical care plan that would be affordable for everyone. He perfected this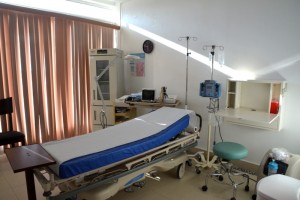 concept over the next four years which included creative attempts to import Doctors, to reuniting with AmeriMed to build a hospital at his Sandy Beach facility. The persistence and perseverance of the determined Dr. González, powered by his boyhood dream and the total support of his wife, Myriam, has resulted in the creation of a perfected plan that will allow every resident and frequent visitor in Puerto Peñasco to have full medical care for one affordable annual cost. This program is the Sandy Beach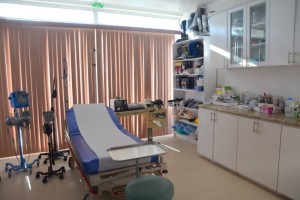 Medical Services Membership where members can have such things as unlimited visits to the clinic whether in an emergency or for routine diagnoses of what is ailing them. It also covers the otherwise expensive emergency ambulance transportation to the border.
This long needed service is so important to everyone in Puerto Peñasco that we are publishing their detailed benefits of membership below, at the end of which will be full contact information for any questions or to obtain a membership.
SANDY BEACH MEDICAL CENTER
Dr. Jesús González-Gaytán
"YOUR ALL-IN-ONE MEDICAL SERVICES
HEALTH CARE DESTINATION."
Sandy Beach Medical Services Membership
English and Spanish spoken
Member Benefits:
       1) MEDICAL RECORDS REVIEW AND INITIAL PHYSICAL EXAMINATION
In case of emergency we must know as much about our members as possible in order to expedite critical care. We review all the medical records you provide us and conduct our own initial examination for our records.
      2) X-RAYS AND LAB WORK
As a Sandy Beach Medical Services member, when you come with a minor or major emergency, you are covered for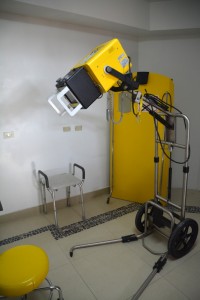 most lab work and standard X-Rays that help diagnose your condition. For example: In some cases an x-ray may be necessary to determine the extent of congestion in your lungs for a cold or bronchitis telling us what medication and treatment will be most beneficial for you.
      3) TRANSPORTATION WHEN NECESSARY.
If we determine that you are too ill to be driving yourself to our facilities, and you have no other family members to get you here, we will pick you up and bring you to us for examination. In addition, and most important, in the case of a grave emergency we will medically diagnose and stabilize your condition in preparation for emergency transport to the Lukeville border in one of our ambulances which are fully equipped to handle the majority of emergency situations. You will be accompanied by one or more paramedics trained to handle such emergencies. This service is included in your membership. We will also communicate with your U.S. doctor and assist, as needed, in coordinating ongoing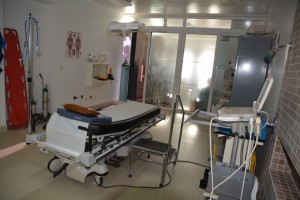 transfers with your U.S. insurance company and arrange, at the direction of your U.S. M.D., admittance to the destination hospital. This extensive service is also part of your membership coverage. Note: All services provided from the time you cross  the border into the U.S. will be the responsibility of you or your insurance provider there. However, your membership services in Mexico remain valid for you and, if couples or family membership, for your family. Emergency transport to the border is not limited to one time for any member as long as a membership is in effect.    
4) DISCOUNT PRICES ON ORAL MEDICATIONS AND MEDICAL SUPPLIES BASED ON AVAILABILITY.
Many injections are covered by your membership based on our determination of the need. Those medications that are not completely covered are available at steep discounts from our pharmacy or one of our participating pharmacies. In those cases we will pick up the required medications for you and the injection is covered by your membership.
5) WE WILL EVEN COMPLETE YOUR INSURANCE FORM AS REQUIRED, AND  WHERE ELIGIBLE, FOR POSSIBLE EXPENSE REIMBURSEMENT.
6) Sandy Beach Medical Service Members have unlimited access (with proper notice, of course!) to our
Doctors, nurses and staff who will assist you in maintaining your health or bringing you back to health with care,  concern and professionalism.
Our Medical Service Members are Family to us and we've designed this one-of-a-kind program to be fair beyond expectations and to take the fear out of living so far from familiar medical care in the U.S. or Canada.
While unlimited office visits and expert medical care are a big part of your membership benefits, even more important to note is our skill and readiness to take care of you in an emergency. Depending on the situation, our goal will always be to immediately address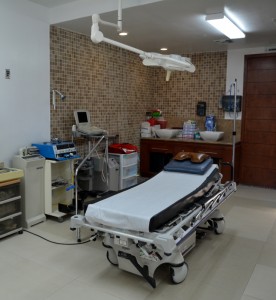 the condition, whether it is pain, bleeding, broken bones and especially those emergencies dealing with the heart, easily the most terrifying of all emergencies for our patients, and of grave concern to us. This is where Step 1, knowing our members, becomes of utmost importance. The more we know about you during a heart event, the quicker we can get you stabilized, communicate with your primary care physician and arrange for the next step based on his or her collaboration. We are prepared for all this.
As fair as our Medical Services Membership is, there are some actions that may be required, especially during an acute emergency, which just cannot be included in a membership program as affordable as ours.
Those services and emergency medications that cannot be included in the membership are: 1.) The rare instances when a specific medical specialist must be called in; 2.) Extraordinary costs of special X-Rays or complex Lab tests; 3.) Cost of the ultra expensive medication called "Clot Buster" which is sometimes required to save the heart muscle during an acute heart attack at a direct cost of $1,500-$2,000. or 4.) Transportation and medical care costs once one crosses the border.
The great news is that the Sandy Beach Medical Services Membership program is now available! And it is made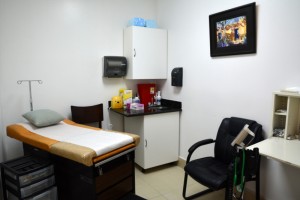 available through the many years of persistent study by Dr. Jesus González-Gaytán, an internist of unequaled professional ethics and medical skills whose sole intent is to provide affordable and available health services to the community of Puerto Peñasco. He has finally reached that goal with this program.
A full one year membership that includes everything mentioned above and much more has been carefully priced at $850 US Dollars for individuals, $1350 annually for couples living in the same household and just $1,650 US dollars for a full family including children living in the same household up to 18 years of age. This upfront payment is a major money saver and includes the IVA tax.
We will accept U.S. checks. Should you need payment help with your membership, in most circumstances we may offer the following payment plans:
Individual Memberships: ($850 USD one-time payment) We will accept Two monthly payments of $435 USD; Four monthly payments of $223 USD; or 12 monthly payments of $80 USD.
Couples Memberships: ($1350 USD one-time payment) We will accept Two monthly payments of $685 USD; or Four monthly payments of $348 USD; or 12 monthly payments of $122 USD.
Full Family Memberships: ($1650 USD one-time payment) We will accept Two monthly payments of $835 USD; or Four monthly payments of $422 USD; or 12 monthly payments of $147 USD.
It is that simple to now have the security of knowing you have a doctor who knows you and cares about your individual welfare. A medical center that you can make an appointment to visit as often as you wish for what is ailing you, or to learn more about your condition. You are family!
Won't you join us?
TO BECOME A MEMBER OR WITH QUESTIONS, CONTACT: 
RON & JUDY RIDGWAY
E-mail:    ridgway@bigfoot.com
Mail: P.O. Box 186, Lukeville, AZ 85341-0186
U.S. Phone: (602) 539-0017; Mexico Phone's: (638) 382-5194 land;
(638) 107-7162 & 7163 Cell's
OR
JESUS GONZALEZ-GAYTAN
E-mail: sbmedcenter1@yahoo.com.mx
Mexico Office Phone: 388-7676
Mexico Cell Phone: 638-110-7898
This blog is powered by www.sonoranresorts.mx, Jim Ringquist, Director of Sales and Marketing
Related Posts