It's a highly anticipated tradition that Roger Clyne and the Peacemakers come to town the first weekend in June with thousands of their loyal fans (last year fans came from 32 states and 7 countries)  and rock our little slice of paradise by the sea into a musical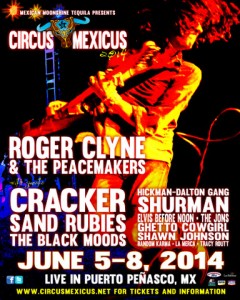 frenzy. It's called Circus Mexicus, a rock and roll festival that is four days and nights of non-stop partying, beach soccer, golf, hot dogs and, did we mention Rock and Roll?
Each year Circus Mexicus just gets bigger and better as we are surprised by new bands that are added to the lineup, captivated by new songs written by RCPM band members and moved by the charitable activities and donations of money, clothes, toys and other items by the fan-tastic fans affectionately and appropriately referred to as "Peacemakers".
This year, once again, Circus Mexicus XXIII is sponsored by Roger's own Mexican Moonshine Tequila, and will raise the bar of musical excitement with 11 great bands appearing over the four day extravaganza, the most ever! Saturday night's RCPM main event will be one of the best ever as the band will rock out on some of the new songs on their recently released album "The Independent".
Even the venue will be better because Roger and a small group of investors recently purchased the bar and restaurant that was first Chango's and then The Hut. It is now called Banditos. What's exciting about Banditos is that it's across the street from the large natural amphitheater where Circus Mexicus was held for several years. It is being extensively "remodeled" to include definition grading, new sand and lots of amenities. Beach chairs and blankets will be allowed both Friday and Saturday nights on the hill behind the standing area in front of the stage. It is so good to have them back at this location!
If you don't remember, Banditos is located on the entry road to the Sonoran Spa and Sonoran Sea luxury beach front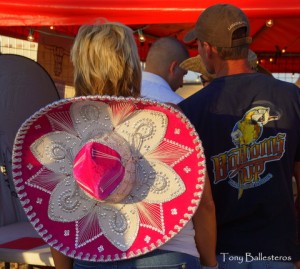 condominium resorts. The good folks at the Sonorans' HOA's are going to offer their parking spaces for $5 USD, 100% of which they will donate to DIF, the state of Sonora charity that supports children and family initiatives throughout Puerto Peñasco.
As you will note in the Final Lineup below, due to the larger  attendance anticipated this year, there are some changes to the schedules we've been used to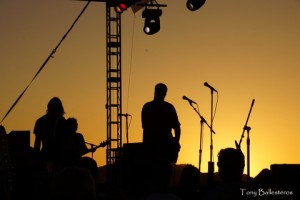 over the last few years.
This year any 2014 Circus Mexicus wristband (VIP, Friday General Admission or Saturday General Admission) will be required for both the Thursday and Sunday shows at JJ's Cantina.
PH Naffah's Hot Dog and A Smile will take place all day Sunday at JJ's Cantina in Cholla Bay. This is the event that raises money for La Casa de Esperanza.  With seven bands starting from 11:00 AM continuously through 5:00 PM, this is going to be a kick-butt ceremonial rock and roll close to Circus Mexicus 2014!
Thursday night's Kick Off Party at JJ's Cantina will be something special with three bands featuring the Hickman-Dalton Gang (yes, that's

RCPM

's own Jim Dalton with Cracker's Johnny Hickman)  and they'll be backed up by RCPM drummer PH Naffah and Nick Scropos RCPM bass player! See the complete lineup below
There's lots of buzz about the Friday night show that some are calling a "guitar extravaganza". The lineup includes Shurman, Sand Rubies and Cracker, all guitar driven groups. We've heard chatter about some "guest" appearances during the Cracker set; and we all know that a jam session can break out at anytime during Circus Mexicus!
Although the Sonoran Sea and Sonoran Spa have already sold out, there may be accommodation available on Sandy Beach at the Sonoran Sky, Sonoran Sun or Las Palmas, Las Palomas, or the Princesa.  Circus Mexicus management is advising fans to go to www.cometorockypoint.com (the official Convention and Visitor Bureau web site) for more booking information and up to date availability. Availability is diminishing steadily so don't put this off.
Fans are also encouraged to buy tickets in advance by visiting www.circusmexicus.net. One, you'll save money, and two, Will Call lines will move faster during the weekend. Discounted advance ticket sales will close at noon on Monday June 2nd.  They will be available in Rocky Point at Banditos for $25 Friday and $45 for Saturday's concert. Don't forget you will need those wristband or any other 2014 Circus Mexicus wristband to enter the Thursday and Sunday events at JJ's Cantina.
RCPM just completed their tour of Southern California and finishing their tour through the Midwest. They're going to be primed to leave it all on the stage Saturday night for their fans, the most loyal fans on the planet! Be there!
The Final Schedule And Lineup For Circus Mexicus 2014 
THURSDAY JUNE 5TH, 2014 – The Kick Off Party @ JJ's Cantina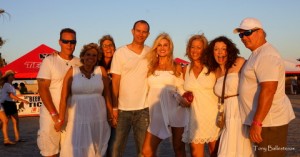 7:30pm Random Karma
9:00pm Ghetto Cowgirl
10:00pm Hickman-Dalton Gang
REMEMBER: any 2014 Circus Mexicus wristband is required for this event.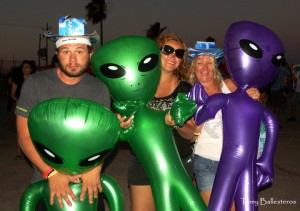 FRIDAY JUNE 6th, 2014 @ The Main Stage (Amphitheater across from Banditos)
7:00pm Shurman
8:00pm Sand Rubies
9:30pm Cracker
SATURDAY JUNE 7th, 2014 @ The Main Stage (Amphitheater across from Banditos)
8:00am Roger's Charity Beach Soccer Tournament in front of Wrecked at the Reef (Fun to watch!)
1:00 – 2:00pm Tracy Routt  –  Inside Banditos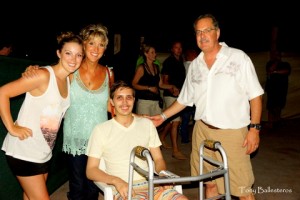 2:00pm  Elvis Before Noon – Inside Banditos
3:00pm Shawn Johnson – Poolside at Sonoran Sea
6:30-7:30pm Eat & Greet with RCPM and guests at Banditos
7pm The Black Moods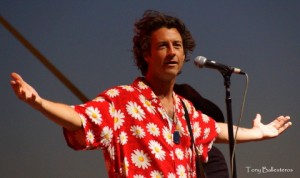 8pm Roger Clyne & The Peacemakers (with The Jons)
SUNDAY JUNE 8TH, 2014 – PH Naffah's Hot Dog & A Smile @ JJ's Cantina
11am Ghetto Cowgirl
Noon Sand Rubies
1pm Shurman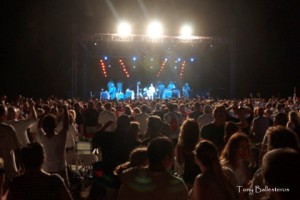 2pm The Black Moods
3pm Shawn Johnson
4pm Elvis Before Noon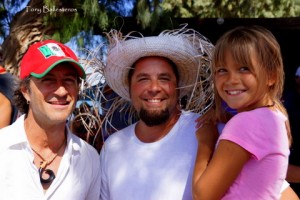 5pm Random Karma
Remember: any 2014 Circus Mexicus wristband is required for this event.
Will Call and Event Ticket Sales in Rocky Point after June 2nd (considered day of show) are:
Wednesday 6pm – 8pm @ Banditos
Thursday 4pm – 10pm @ JJ's Cantina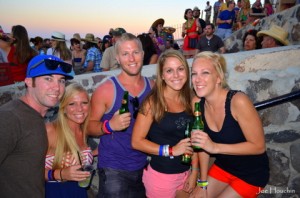 Friday 1-3pm @ Banditos and 6 – 10pm @ Main Stage Gate
Saturday Noon – 3pm @ Banditos and 6-10pm @ Main Stage Gate
O.K., On Three, everyone click on www.circusmexicus.net to purchase your tickets! ONE!…TWO!…THREE!…CLICK!
This blog is powered by www.sonoranresorts.mx, Jim Ringquist, Director of Sales and Marketing.
Related Posts
This year marked the 11th annual January Jam that began as an…

It has been less than two years since Mayor Kiko Munro inaugurated…

Each and every year, as we mingle through the…