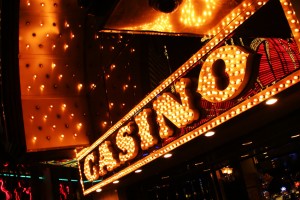 What's going to be so special, so cool, about Las Vegas Night for Charity on Saturday night, July 7th is the, well, Las Vegas atmosphere of fun and games. Besides Black Jack, Roulette and Texas Hold 'em, it will be a real party where you can spend time with friends and associates in one of those totally relaxed, semi-formal settings (no shorts or t-shirts) with 300 nice people, most of whom you know and most of them you only see at a big event. Only
this time you won't have to leave in the middle of a conversation to "be seated"; you'll have plenty of time to catch up with those you know and meet some of those you don't because there's no seating assignments, no tables of ten, no keynote speaker; it will be a moveable feast, if you will. And speaking of a feast, look forward to a Las Vegas style buffet served between 7:00 and 8:30 p.m.—and it's included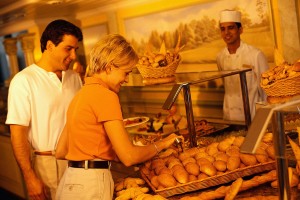 with your ticket.
Las Vegas Night for Charity will be one of those parties where there are no strangers because everybody is there for the same charitable reason—to help DIF.  Take action now to join this lively summer event. You deserve it!
Here's why you should act now to get your tickets.
Attendance is limited to just 300. That will make a comfortable environment in the spacious Sonoran Sky Restaurant. Tickets are available to purchase on line (you can click to the right of this story under the Las Vegas Night for Charity poster). However, since there are only 18 days remaining before this blessed event, the Sonoran Sales Group staff and many friends of the Sonorans will be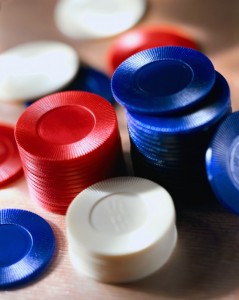 aggressively selling the rest of the tickets that are still available. We'll be asking everyone to help us show DIF and the City of Puerto Peñasco how many friends they have. So we'll be asking everyone we know and don't know if they are ready to show their heart for DIF and buy a ticket or two. In fact, we're so determined to make sure we ask everyone to buy a ticket that we're making you a deal.
We know there are a lot of good people out there who know they want to attend this fun event, but just haven't purchased their tickets yet. So, now that you know we'll be selling these tickets until they're gone, if you can ask us for a ticket before we offer you one (and before we run out), you'll get $30 extra dollars in chips! And that is per Ticket.  If you ask first, say, for two tickets, you'll pay only $50.00 USD for the pair instead of $30 for a single ticket. Each ticket comes with $300 in chips already.  But if you ask us first, your tickets will come with $330 in chips each!
Now, if you really want to make sure you ask first and take advantage of that $30 extra in chips, the best way to be sure you get them is call our leader, Jim Ringquist, Event Coordinator and Director of Sales and Marketing at Sonoran Resorts right now and tell him how many tickets you want, and you're in for the $30 in chips for each ticket.  Plus, as an extra bonus, if you live in Rocky Point, one of us will deliver your tickets to your door the same day!
So, if you haven't gotten around to purchasing your tickets yet for whatever reason, or if you've been sittin' on the fence of decision,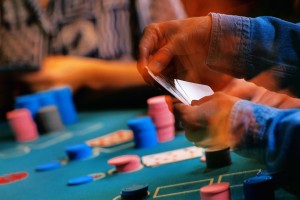 we hope $30 dollars in extra chips will motivate you to pick up the phone and dial 602-476-7511 from the states, or locally call Jim at 382-8547.
For a list of all the great prizes you'll be able to bid on with your chips, click on the Las Vegas Night poster to the right of this article, then click on "Sponsors". There will be over a hundred prizes auctioned off or given away in drawings during the night. It's growing every day! Gambling will continue until at least 11:00 p.m. for you to accumulate as many chips as possible, and you'll be able to purchase more chips throughout the night–with one hundred per cent of the money going to DIF!
 Our Leader and Event Coordinator, Jim Ringquist wants to add a note about Volunteers that are still needed to help out during the event.  If you own black shoes, black slacks and a long sleeved white shirt, we still need volunteers to help as servers, dealers, door persons among others.  No experience is necessary.  We'll have a training session/dry run prior to the event to cover everything you'll need to know. Please contact Jim at one of the numbers above for more information. 
Go ahead. Get your tickets right now. It's for a great cause, and you'll have a lot of fun, too!
This blog is brought to you by the Sonoran Resorts Sales Group, Jim Ringquist, Director of Sales and Marketing.