We continue with our series getting to know the knowledgeable professionals who make up the respected Sonoran Sales Team.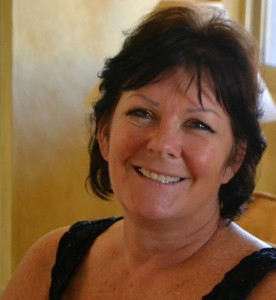 Today, meet Sheri Jaymes, a veteran real estate expert born in Richland, Washington but raised in Portland, Oregon since before she can remember.  A licensed real estate agent since her early 20's Sheri has been a stand out producer most of her career, taking a short break to open her own gift and flower shop and again to raise five children.
The challenge and excitement of being involved in the life changing decisions of home buying have always been the lure of real estate for Sheri. "As long as ethics rule your actions, the buyer can count on getting the right information to make intelligent decisions. And they know when the agent is being upfront and honest.  I try to impart that to any new people joining our team."
Sheri sets herself as an example to others, as well she should.  After 8 years with the Sonoran Resorts, the fun, she says, is that most of her sales come from referrals by satisfied owners. During these tough worldwide economic times, her reputation has kept her a consistently high producer.  She shares her excitement that the trend seems to be more positive this year with sales above the same period last year.
Sheri was able to envision herself living and selling real estate in Mexico for many years before the opportunity to do just that knocked on her door.  Actually, opportunity took her fishing. She was visiting her Dad in Arizona and he, as he had done since she was 6 or 7 years old, asked if she wanted to go fishing in a great place.  Thanks to her Dad, Sheri has been an avid fisherperson since grade school and needed no coaxing, especially when he told her it was in Mexico on the Sea of Cortez.
After that fishing trip, and hauling in fish larger than her imagination right off the beaches of Puerto Peñasco, Sheri knew where she would be selling real estate next. Within the year, 2004, she found a job opening in this seaside paradise and within just a couple of months after relocating, discovered the Sonoran Resorts organization.  She is happy and proud to be a part of the organization. Why? "Because Sonoran owners are happy owners," Sheri gleams.
This blog is brought to you by the Sonoran Resorts Sales Group, Jim Ringquist, Director of Sales and Marketing.
Related Posts
This year marked the 11th annual January Jam that began as an…

It has been less than two years since Mayor Kiko Munro inaugurated…

Each and every year, as we mingle through the…